Arte Povera at Hauser & Wirth
October 05, 2017
The term Arte Povera - literally Poor Art - was coined in the late sixties by critic and curator Germano Celant who sought to capture a radically new style of work that was emerging in late sixties Italy. As the no-nonsense name implies, the aesthetic eschewed the bright, shiny and new, opting for simple, prosaic materials, archaic motifs, natural forms and boundary-blurring mediums.
Torsione (Torsion) — Giovanni Anselmo, 1968. Cement, leather, wood.
Senza titolo (Untitled) — Jannis Kounellis, 1959. Paint on canvas.
Taken together, Arte Povera, which grew out of Italy's late sixties political and social resurrection, provided a stark contrast to the commercial art market that was rapidly fomenting and continues to dominate contemporary art today (somewhat perversely, the movement has become much-coveted by in-the-know collectors, including Apple designer Marc Newson)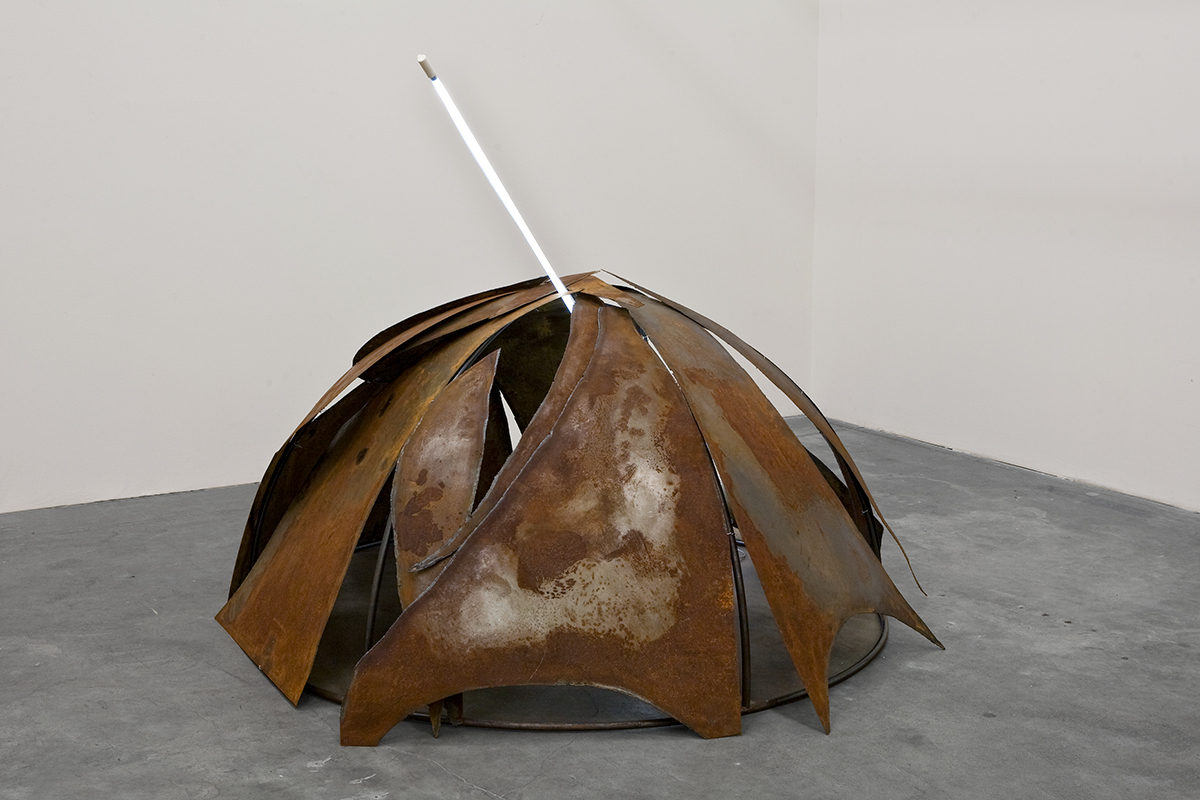 Igloo — Mario Merz, 1984—1992. Steel, neon.
"Arte Povera: Curated by Ingvild Goetz," a new unmissable show at New York's Hauser & Wirth, captures the antic magic of one of the 20th century's most indomitable art movements. It all began in September, 1967, with the show Arte Povera - IM Spazio, which grouped six artists including Alighiero Boetti, Giulio Paolini, Luciano Fabro, Jannis Kounellis, Pino Pascali and Emilio Prini.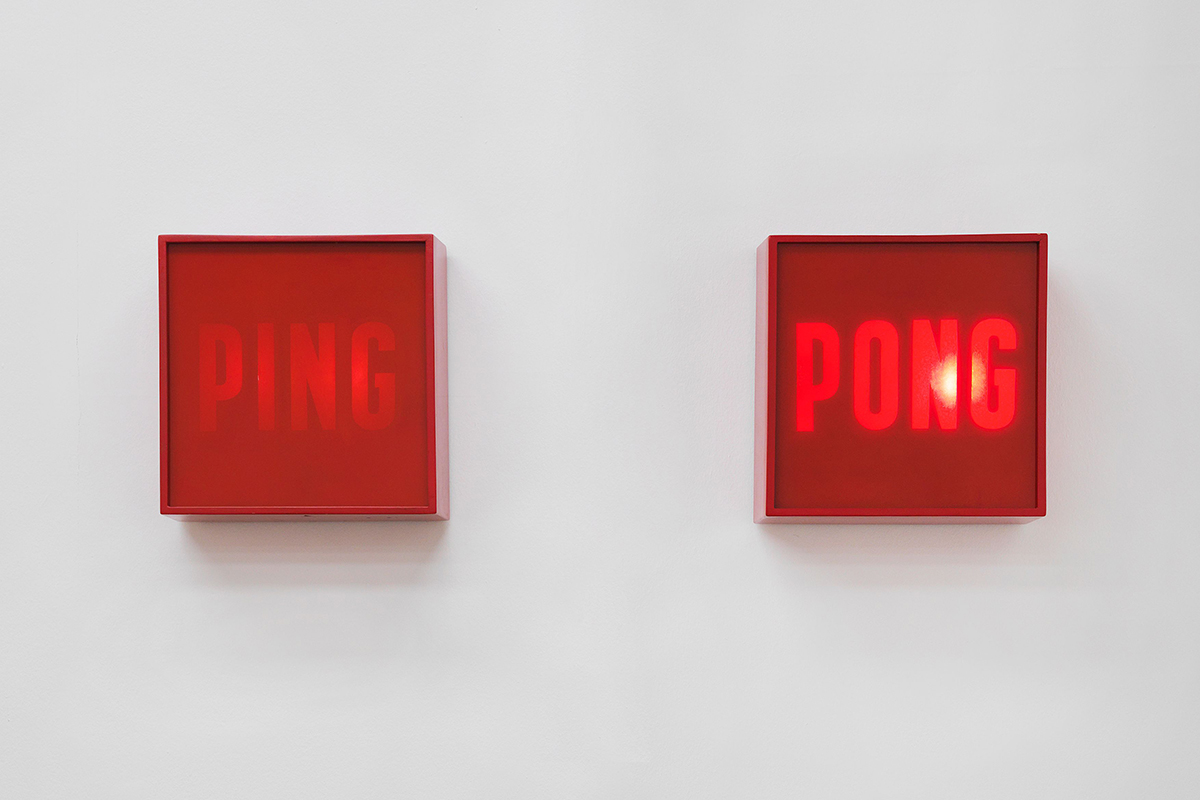 PING PONG — Alighiero Boetti, 1966. Wood, varnish, glass, light bulbs, timer .
Arte Povera is perhaps best described by what it is not. Crystallizing as a reaction against industrialization, American minimalism and conformity, artists were anti-technology, anti-elitist and anti-consumerist. The result was a heterogeneous range of work that rarely conformed to one particular medium - sculpture, painting and assemblage were all part of the package.
Piede (Foot) — Luciano Fabro, 1972. Murano glass, silk.
Coinciding with the 50th anniversary of the often-misunderstood movement Hauser & Wirth's new show was drawn from the private collection of German collector Ingvild Goetz. Set across the gallery's three floors, the exhibition traces Arte Povera's shape-shifting and often mad-capped aesthetic arc.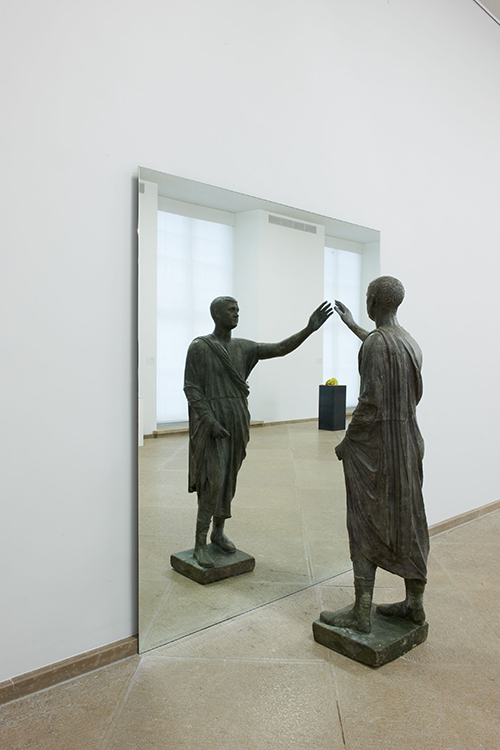 L'Etrusco (The Etruscan) — Michelangelo Pistoletto—1976. Mirror, plaster, paint.
A true amalgam of the high/low divide, works span grand statements such as Pistoletto's L'Etrusco (1976), a formidable ancient looking bronze statue that gazes gnomically into a mirror, to more quotidian flourishes such as 'Patate' (1977), Giuseppe Penone's installation featuring young potatoes piled alongside plaster casts of human facial features. Materially, works run the gamut, featuring everything from old mattresses to leather belts, cement and canvas.
Patate (Potatoes) — Giuseppe Penone, 1977. Five bronze casts, potatoes.
A brilliant contrast to much of the bombastic commercial work being produced today, "Arte Povera: Curated by Ingvild Goetz," offers a sublime immersion into one of modern art's most transfixing epochs. On view through October 28, 2017 at Hauser & Wirth, 22nd Street, 548 West 22nd Street, New York.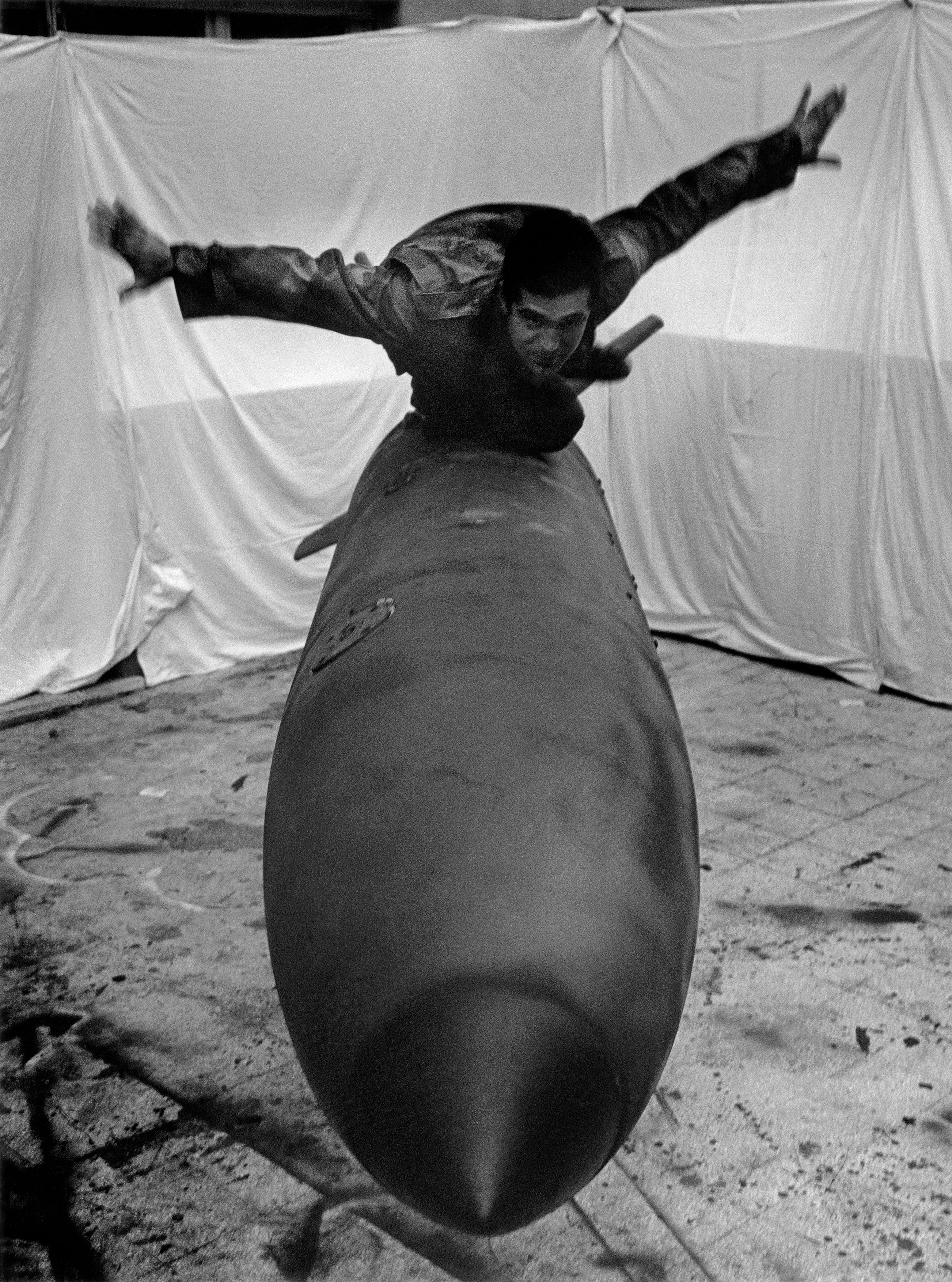 Pino Pascali (Colomba della pace) (Pino Pascali [Dove of Peace]) — Claudio Abate, 1968. Black and white photography.