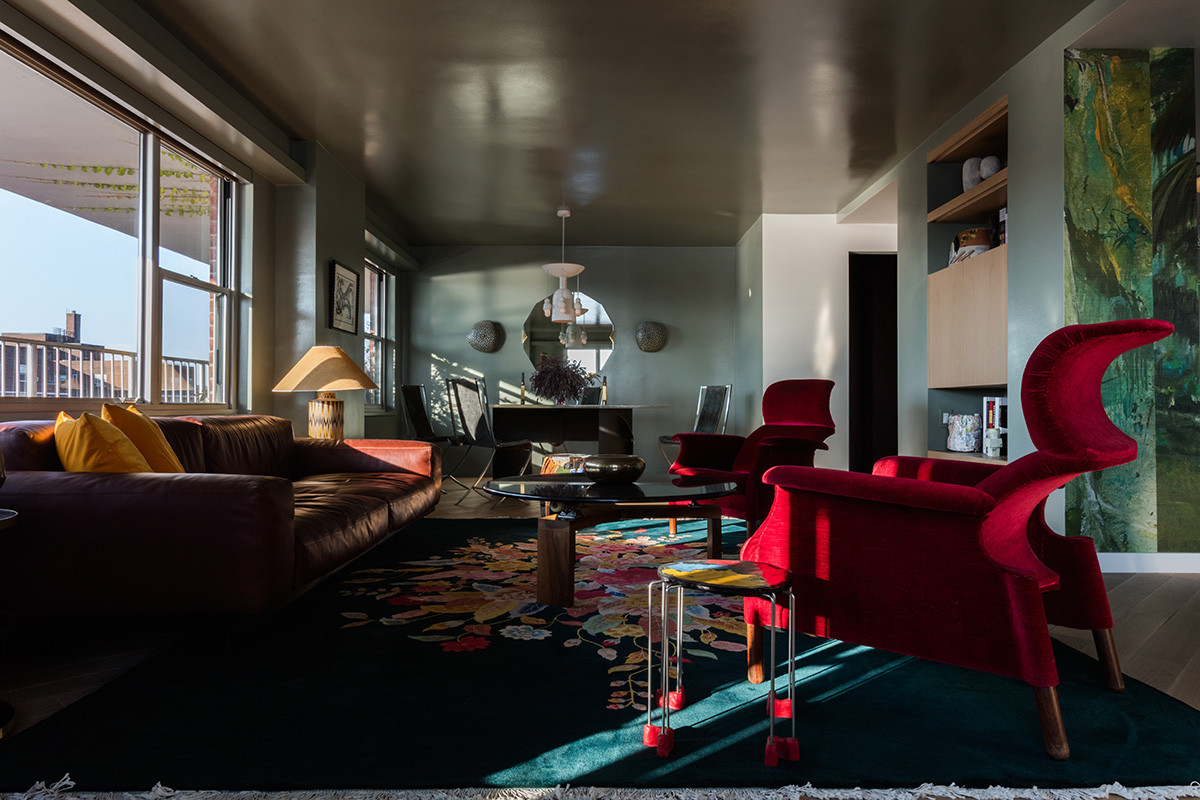 At home with David Alhadeff, founder of The Future Perfect
July 19, 2018
David Alhadeff's downtown residence was envisioned in much the same way as his gallery, The Future Perfect. First and foremost, he wanted his downtown apartment to be a showcase for emerging and established New York design with seminal works by Dimore Studio, Lindsey Adelman, Eric Roinestad, John Hogan and Jonathan Cross.
Stepping into this unerringly tasteful, yet visually extravagant home feels like a master class in harmonious contemporary design. At The Future Perfect, rising local talent shares the stage with celebrated international names and here, in this sky high residence, design aficionados will recognize pieces from celebrated European designers, including wallpaper from Milan's Dimore Studio, a console by Tbilisi-based collective Rooms and Piet Hein Eek's Waste Bed. Rounding out the mix are classic 20th century pieces including the dining chairs designed by Pierre Cardin for Maison Jansen in the 1970s.
Waste Bed in Scrapwood by Piet Hein Eek.
Daybed by Dimore Studio, Stools by Alma Allen and Totem by Stan Bitters.
The apartment features a profusion of visual high notes, without ever feeling cluttered - a rare feat. Against a cool palette of silver-green, Alhadeff has hung exquisite artwork from the likes of photographers Massimo Vitali and Steven Meisel. And evincing his fondness for craft and process-driven work, decorative elements like a one-of-a-kind vessel by Monty J, cushions by artist Martyn Thompson and handmade door pulls by Ted Muehling underscore that this is the residence of a true collector and design aficionado.
Christopher Stuart Dining Table and Eric Roinestad Lighting.
Photography by Lauren Coleman.