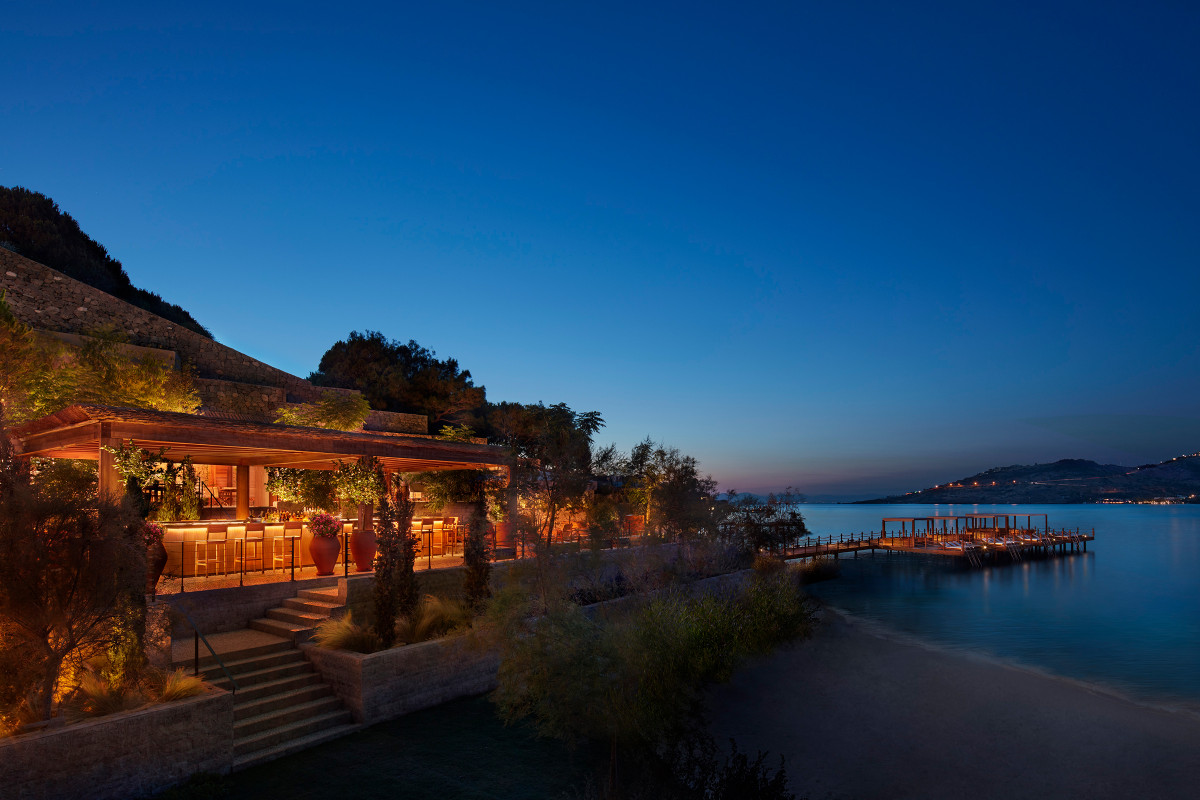 Bodrum, Turkey
October 12, 2018
Bodrum, the chic resort in Southern Turkey, is hardly undiscovered. But this little slice of heaven, just an hour's flight from Istanbul, has had a recent resurgence with a new breed of luxury hotels and first class restaurants. With its long summers and gentle Autumn, it's not too late to catch a slice of this piece of Mediterranean heaven. Below is our guide to one of Europe's hottest resort destinations which Homer himself once proclaimed as "the land of eternal blue".
Bodrum EDITION
Unveiled to much fanfare earlier this year, Ian Schrager's new luxury brand has dropped anchor on picturesque Yalikavak Bay. In keeping with the brand's ethos, the sprawling property - which includes villas with pools, Turkish hammam and private beach club - the design blends local elements (olive trees and Turkish stone) with modern touches (muted, but chic rooms). Get it while you can.
Husna Sandals

These leather, slightly Roman looking sandals are the sartorial emblem of Bodrum (taking the titular name of Bodrum Sandals) - don't leave town without a pair or two. The sandals were popularized by Ali Gven, who has been hand-making them since 1966. The small atelier is also great for celebrity sightings, with regular clients such as Kate Moss and Mick Jagger.
Zephyria Yachting

Perhaps the most iconic way to explore the Turkish Riviera is to charter one of the area's legendary wooden Gulet boats, which travel the Aegean on what's known as the Blue Voyage.
The best outfit in town is Zephyria, one of the very first to offer charters from Bodrum back in the early 1980s. Their chicly restored boats, with generous sleeping quarters and plenty of outdoor space come equipped with a full crew and chef, who serves freshly caught seafood. It's the life aquatic elevated to luxurious heights.
Maçakizi Hotel
Before the spate of new arrivals, this ultra-chic oasis, which occupies a prized spot in the prized inlet of Göltürkbükü, was the ne plus ultra of Mediterranean chic. Not much has changed: the hotel still draws oligarchs and supermodels, who swarm for its first class restaurant, dockside beach bar and whitewashed rooms, all of which look onto the stunning bay.
On Tour
While many visitor eschew town entirely, happily ensconced in their luxury digs, Bodrum has several sights that merit a visit. Bodrum isn't short on history – one of the original wonders of the world was here. Visit the remains of the Mausoleum of Halicarnassus and St Peter's Castle, which holds ancient treasures uncovered from shipwrecks from the surrounding seas. Hit the rooftop for unparalleled views of the famed Turkish Riviera.