NY | Boglioli
August 03, 2016
Boglioli, Welcome to the Neighborhood.
The Italians aren't known for their promptness, so it seems like eons we've been waiting for one of our favorite Milanese brands to land in the neighborhood.
It was worth the wait: Measuring 1000 square feet, the Boglioli boutique occupies the ground-floor position of the new 10 Bond Street Residences designed by TFP-favorite Annabelle Selldorf. Upping the store's design credentials even further is the interior by Milanese design duo Emiliano Salci and Britt Moran of DIMORESTUDIO, who have create a warm, inviting space exuding color and graphic minimalism. Neon fixtures and a floating steel ceiling exude cosmopolitan luxury.
"For us, New York conjures images of a sleek, industrialized city, which we've translated into concrete-colored walls, aluminium-finished shelving and fluorescent lighting. Certain areas have been softened by means of velvet paneling and plush carpeting. A decidedly masculine space with traditional detailing," says the designers. Sounds like it's time for some new Milanese threads.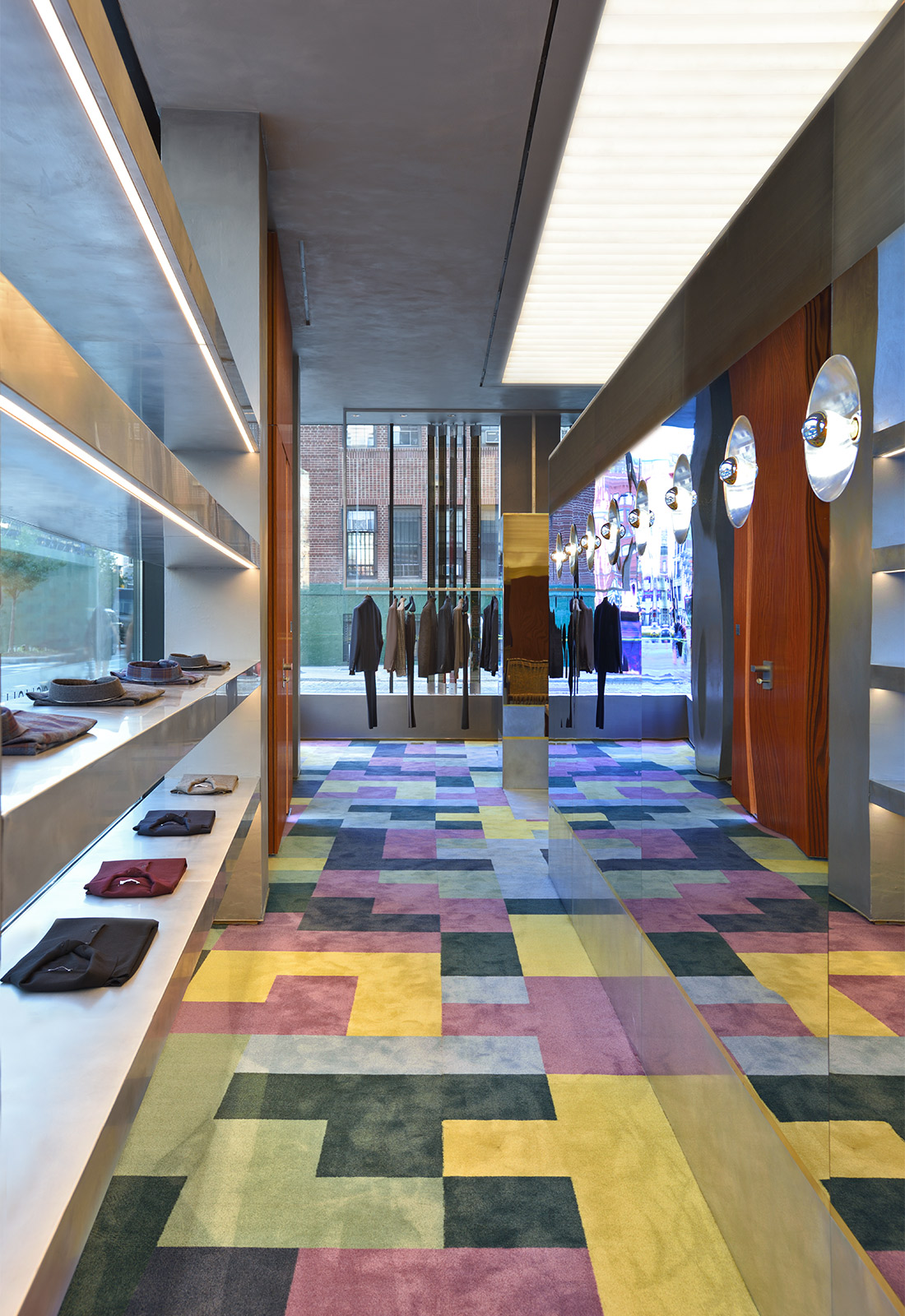 Photography by Stefano Pasqualetti, courtesy of Boglioli