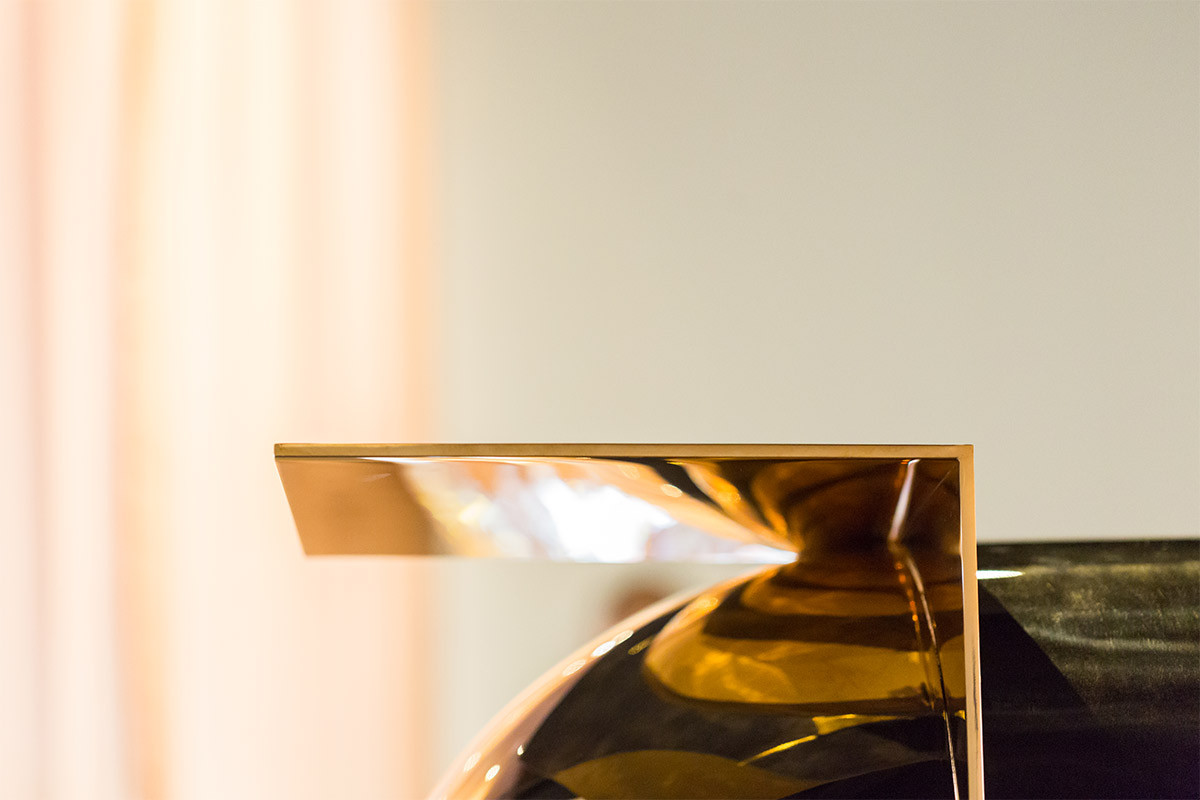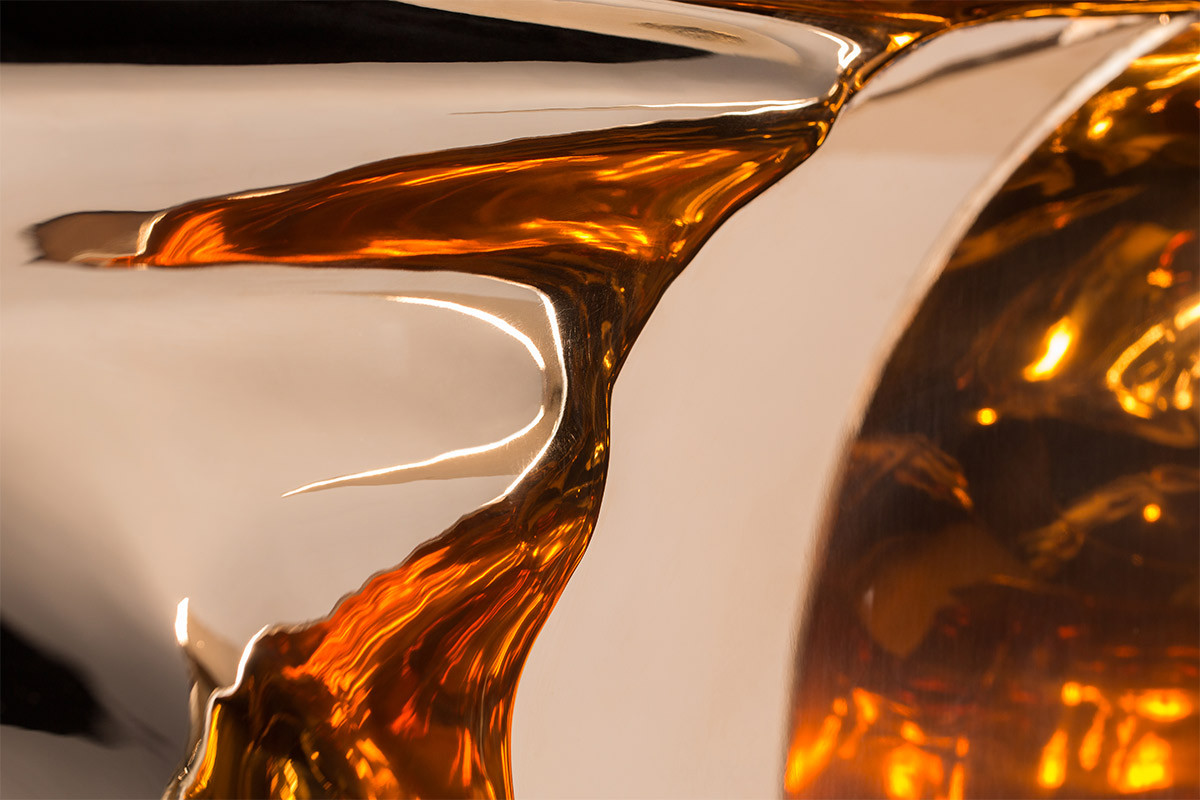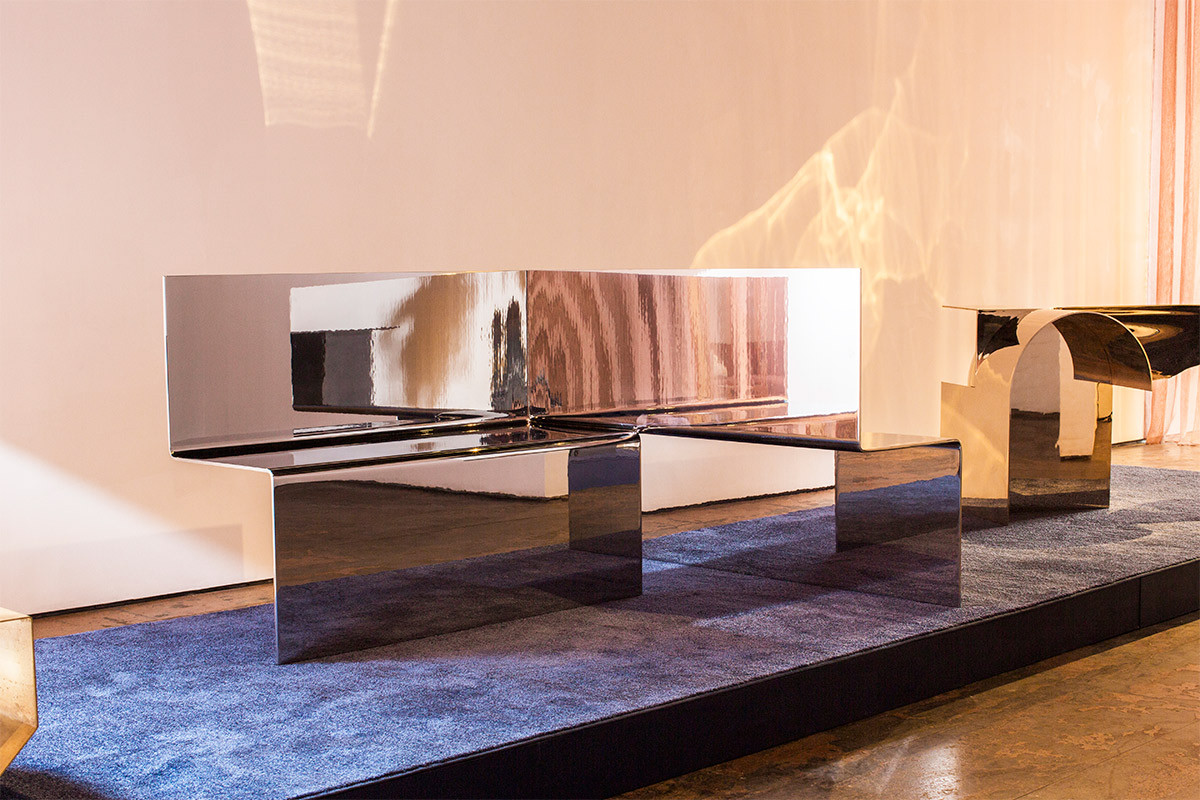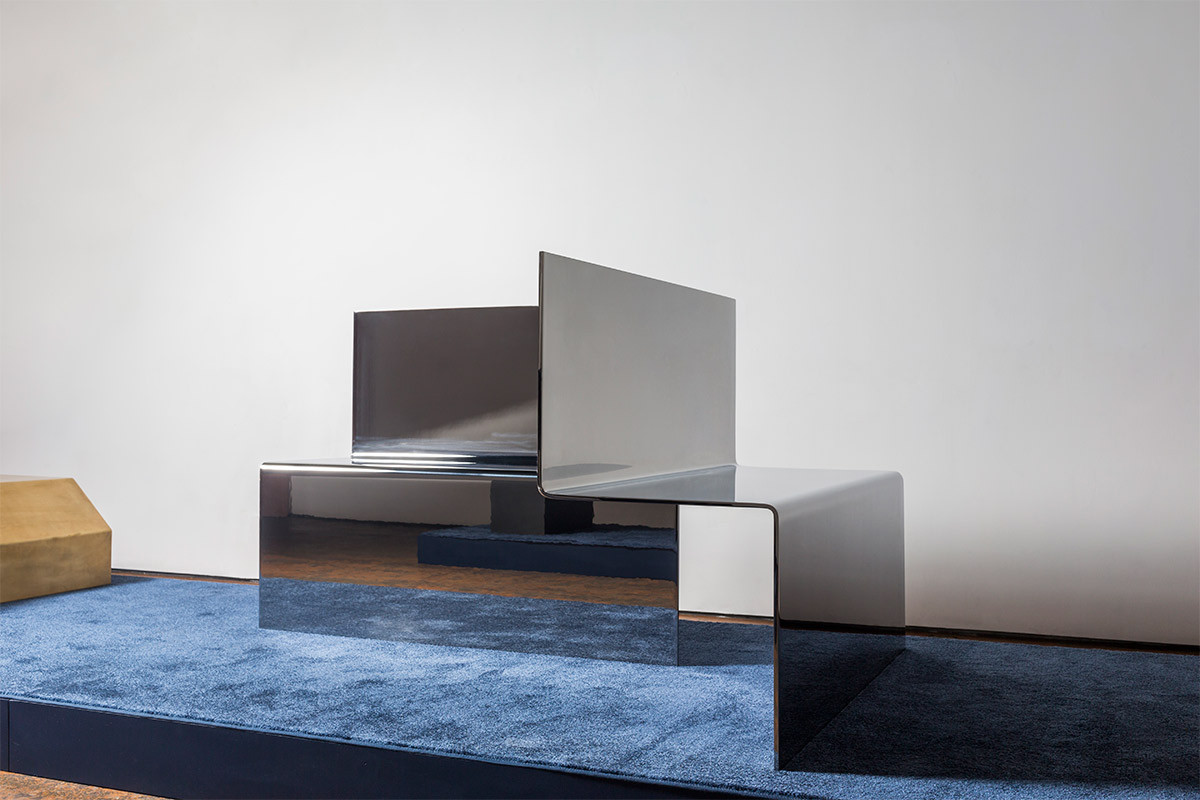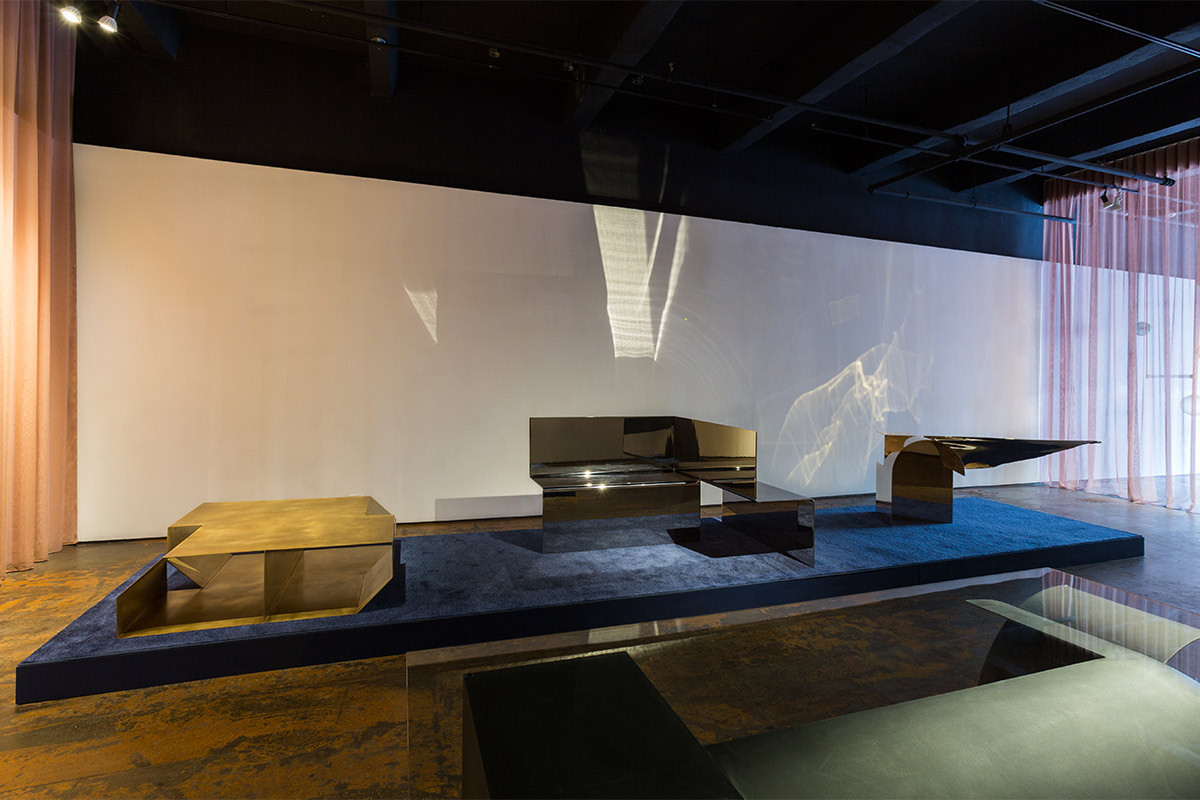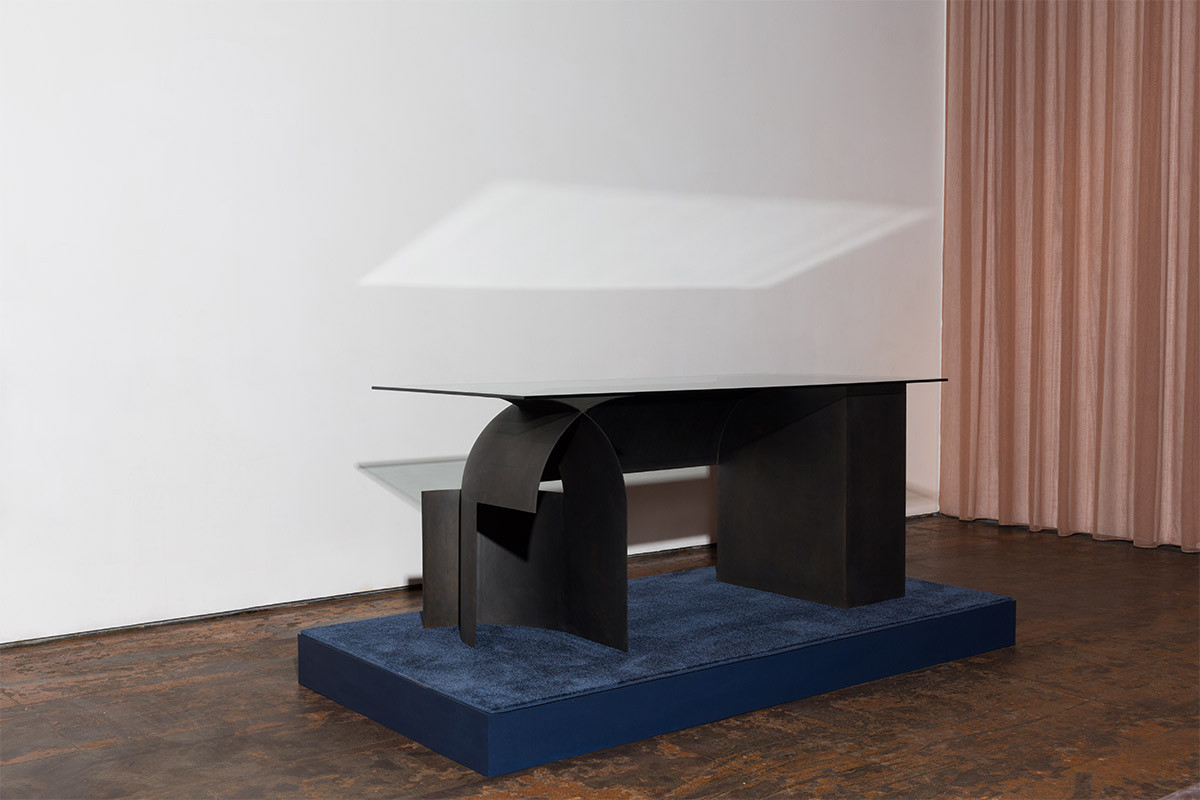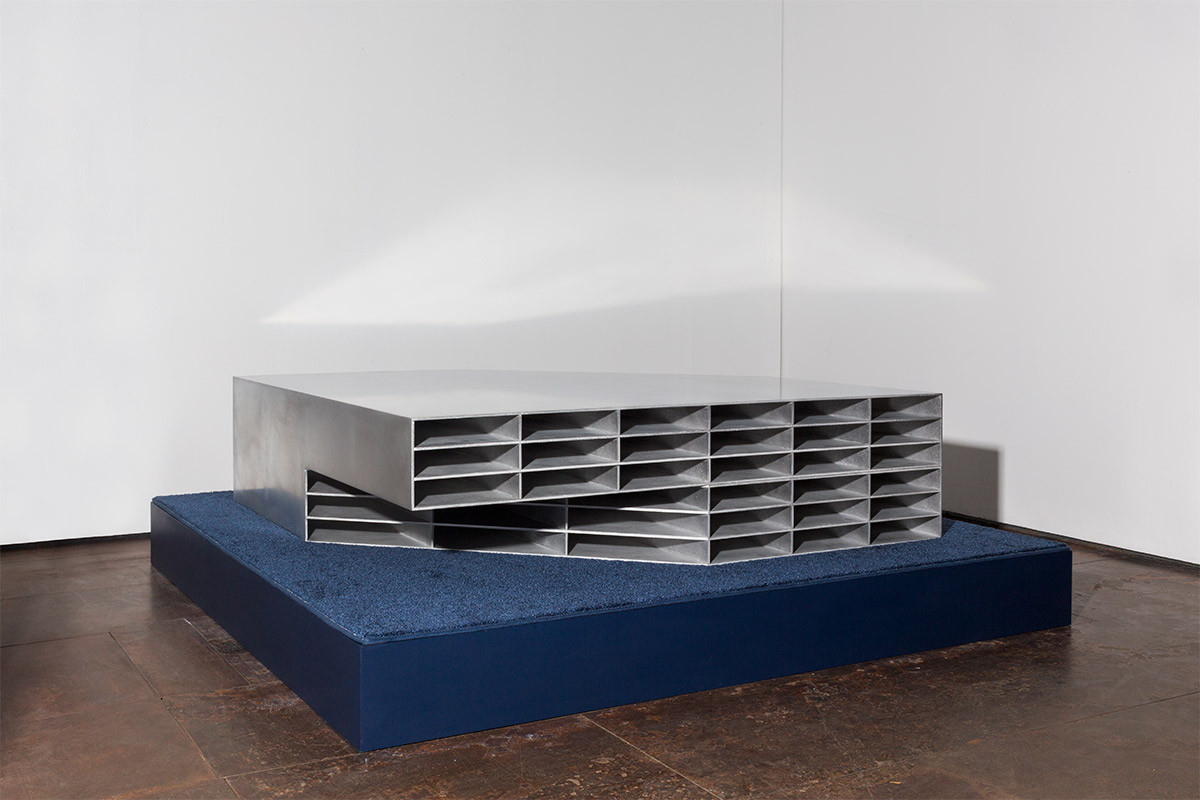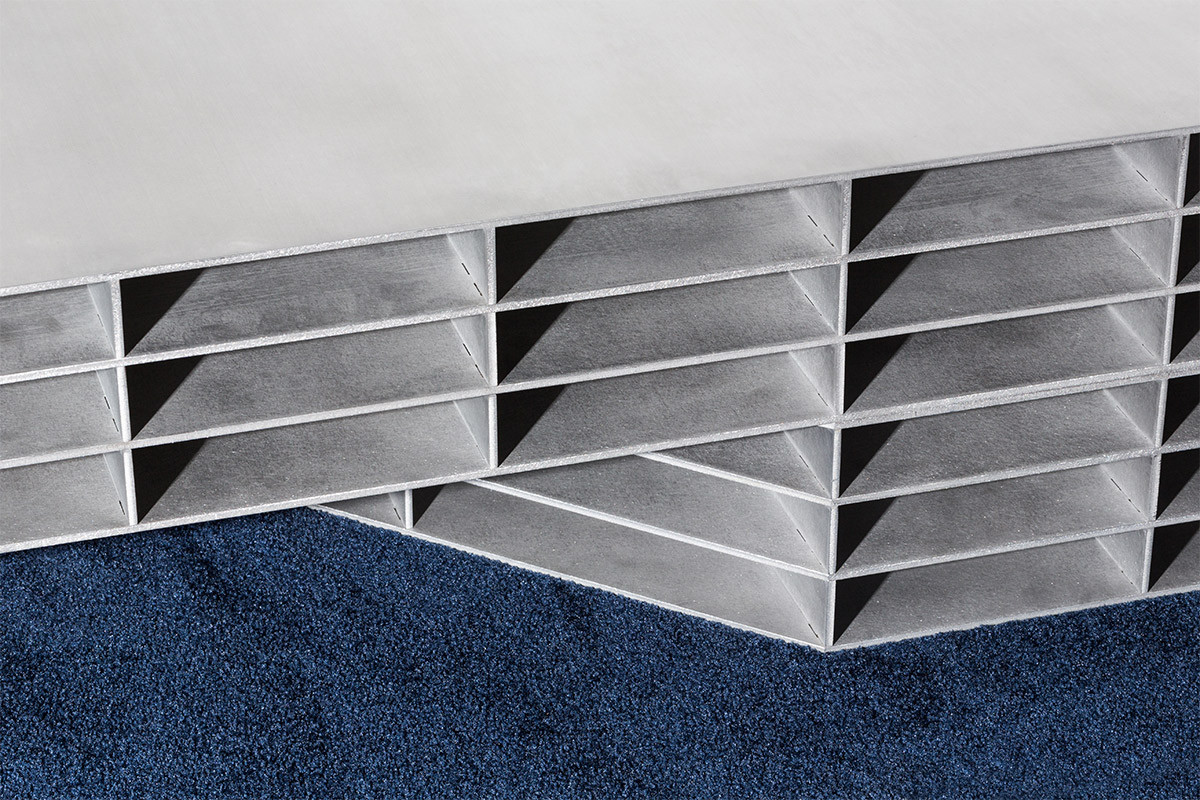 Constructs and Glitches
May 25, 2016
Christopher Stuart's breathtaking pieces lean more towards sculpture than function. As he makes the final finishes to his breathtaking 'Constructs & Glitches' collection, the artist describes his singular creative process. He says: "With design, we are always taught to consider function first and I always adhered this as a student and was a tremendous fan of Dieter Rams. But my process has changed along the way, which is evident in this exhibition. "
For The Future Perfect's Constructs & Glitches show, Stuart began digging deeper into what function meant to him. "I ask myself: what exactly is a function? And shouldn't furniture meet our emotional needs as well." These notions – and how they can be addressed in design – is represented by the Constructs section of the exhibition. Pieces such as the Chamfer Table 2 in Aluminum and the Zig Zag bench in mirror-polished stainless steel deconstruct and subvert familiar archetypes, forcing us to study them anew.
"With Constructs I set out to create "moments of discomfort" and "emotional triggers," says Stuart. With items such as the Zigzag bench, Stuart suggests an archetypal bench rendered in stainless steel. Yet the rearranged forms create imbalance and depending on which angle it is viewed from, the bench goes from highly function to sculptural and almost incongruous. It is this sense of push and pull, inspired by constructivism, conceptualism and minimalism that give the pieces their complex allure.
The pieces comprising Stuart's Glitches collection could be considered sui generis - exuberant accidents of undeniable beauty. While creating his highly considered pieces, Stuart, a veteran of CAD design software, often encountered strange anomalies. "Sometimes, the software just wants the information in a different order, but sometimes it just refuses to do what seems like simple commands. I've actually been experiencing these glitches for years now, finding work-arounds to fix the issues."
Seeing the subsequent glitches as automatic, organic version of Constructs, Stuart decided to run with the creation process and see what manifested. "Technology is pretty incredible and accessible these days, so getting them made just required some traditional and modern processes." The Glitch pieces evince a kind of out-there beauty with their untrimmed surfaces and wing-like appendages. But they're undeniably beautiful. "As a young industrial designer I learned that every element of a design had to have a function; that there could be no arbitrary moments. But isn't emotion a function? Do we not try to fill our emotional needs? Sculpture does this. You react to it - functional or not," says Stuart.
Photography by Lauren Coleman.