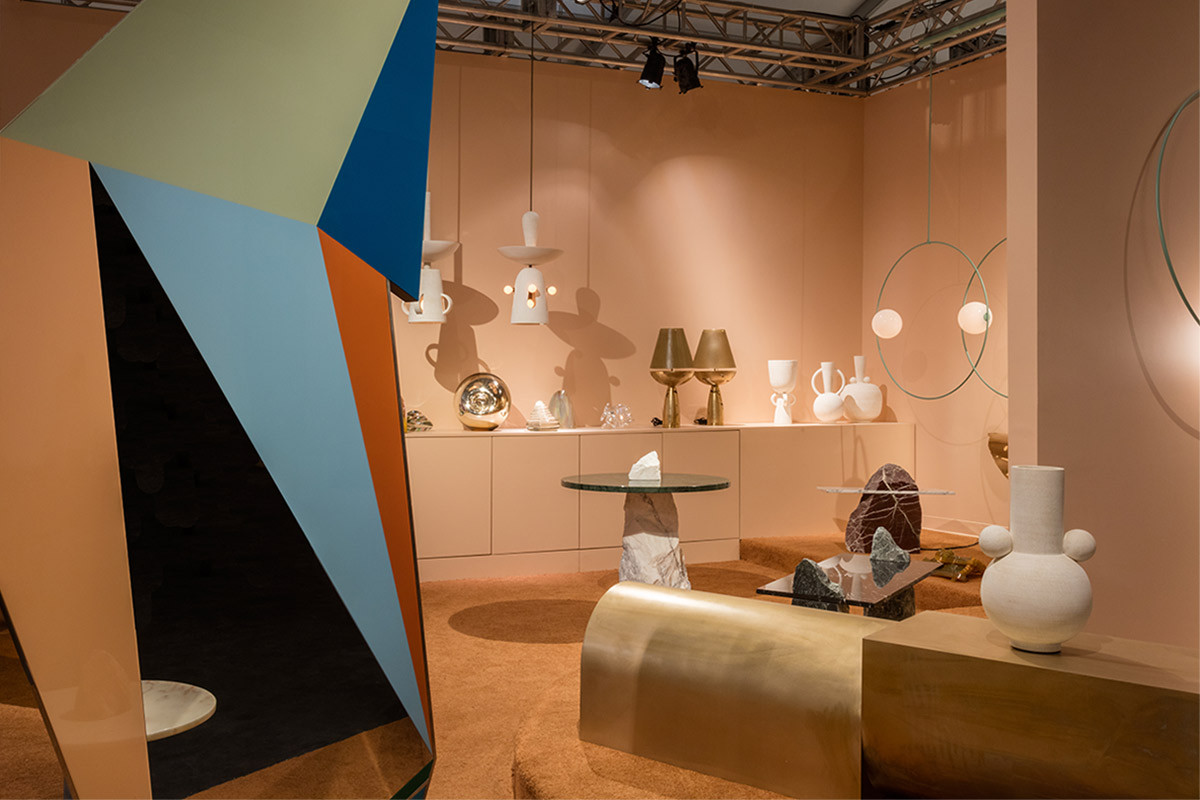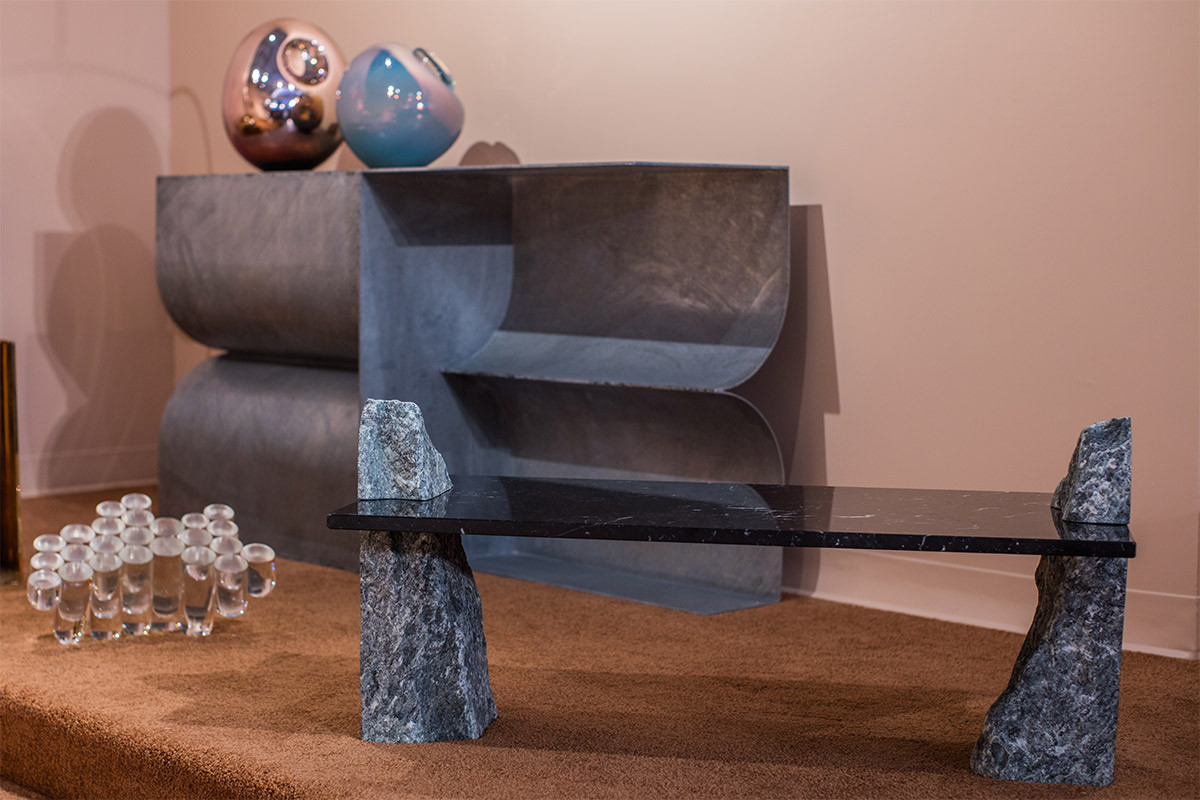 Design Miami/ 2016
December 08, 2016
Miami, you never disappoint. The Future Perfect team just spent an action charged week on South Beach, ensconced in our serenely colorful booth, which we decked out with a couple of our favorite beautiful things. "Our work ran the gamut from the minimal lines of Michael Anastassiades lighting to the exuberance of John Hogan's glass," says The Future Perfect's Dave Alhadeff. "I think the world we created was able to umbrella the work very successfully."
Oh what a world! One hates to play favorites, but much excitement was focused on the global debut of Michael Anastassiades' Bespoke Loop Collection, a series of orbital brass lighting fixtures. Like anything Anastassiades touches, the pieces feel ethereally light and elemental, yet complex and rigorous. The perfect muted shade of green-gray and the evocation of both ancient forms and recognizable symbols guarantees this line will be a success.




Introducing a slight industrial edge, The Future Perfect exclusive Christopher Stuart presented two new pieces from his slickly renegade Constructions & Glitches collection, a console and side table both constructed in galvanized steel. This being Miami, The Future Perfect also unleashed a constellation of pure color-bomb creations from glass maestro John Hogan. Alluring pieces like Esker Fell and Mane captivated visitors with their singularly elegant forms.


If you looked hard, there was also something a little mystical in the air. A handful of pieces from Lindsey Adelman's limited edition Ambrosia Collection, which debuted to much acclaim in early Fall, lent a sense of theatricality. The one-of-a-kind range - inspired by the ancient mythical world - features a delicately articulated series of vessels and oil lamps.




An interpretation of California folk modernism is one way to describe the work of ceramic artist Eric Roinestad. For Design Miami 2016, Roinestad exclusively produced three creations: two lamps and a sconce. Like the California-based designer's increasingly collectible vessels, the lights were handcrafted and rigorously designed. Each a piece of art in its own right, exuding creativity with eternal cool.



And that's what Design Miami is all about, says Alhadeff. "I think this collection and body of work is actually the visualization of what we've been working on behind the scenes for over a year!  In my head, we have looked like this for a long while, but Design Miami was the first public display of a host of work that's been brewing for months and actually never been seen before." 


Photography by Lauren Coleman.