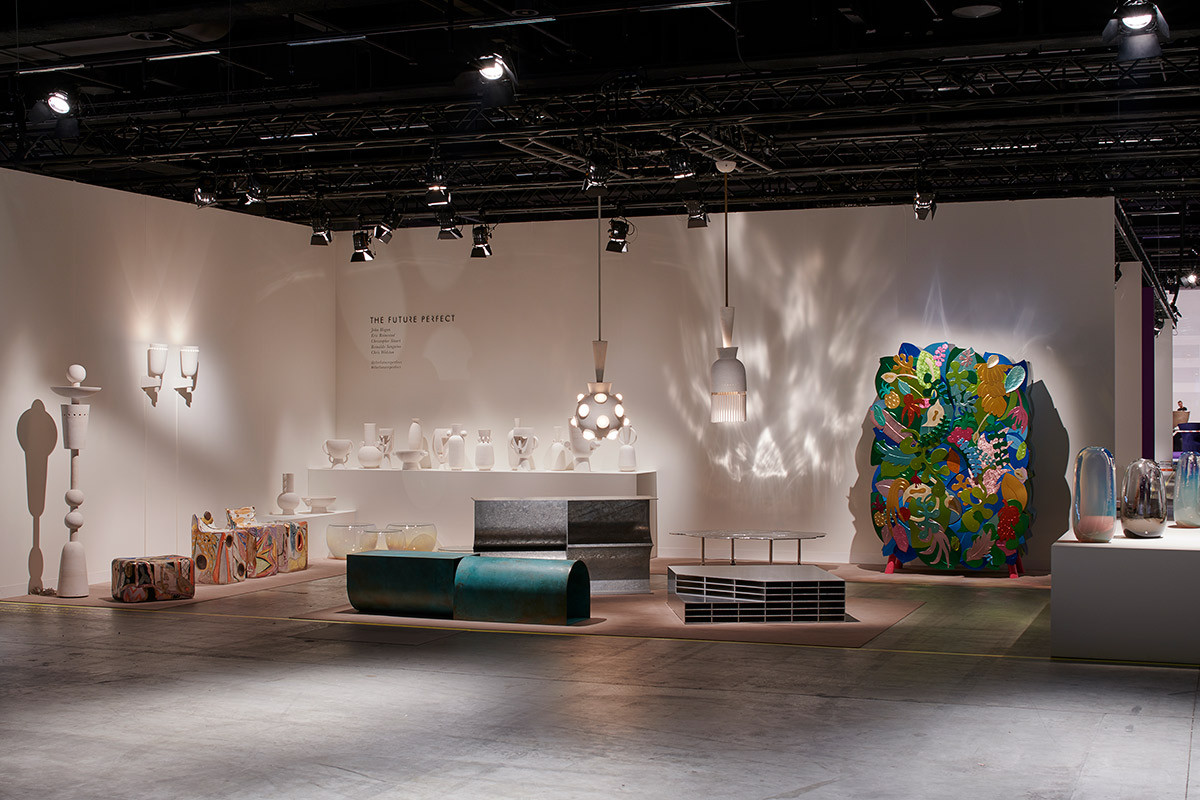 Design Miami/Basel
June 15, 2018
After three successful years showing at Design Miami/Art Basel in Miami Beach, the Future Perfect debuted in Basel, Switzerland, with an ultra-successful design showcase featuring many of the most buzzed-about names in American design, many connected by their unique relationship and loyalty to their chosen material.
For the show, The Future Perfect's David Alhadeff assembled a formidable slate of collectible and museum-acquired contemporary artists. Among the works on view were specially commissioned editions from John Hogan, Eric Roinestad, Reinaldo Sanguino, Christopher Stuart, and Chris Wolston.
John Hogan's latest collection of blown glass tables, Iris and Cerulean, advance the artist's mastery of technique and construction, literally pushing the blown glass to its largest possible form. The blown glass tables employ a mix of uranium glass and other experimental, reactive colorants allowing their appearance to change dramatically when exposed to natural sunlight.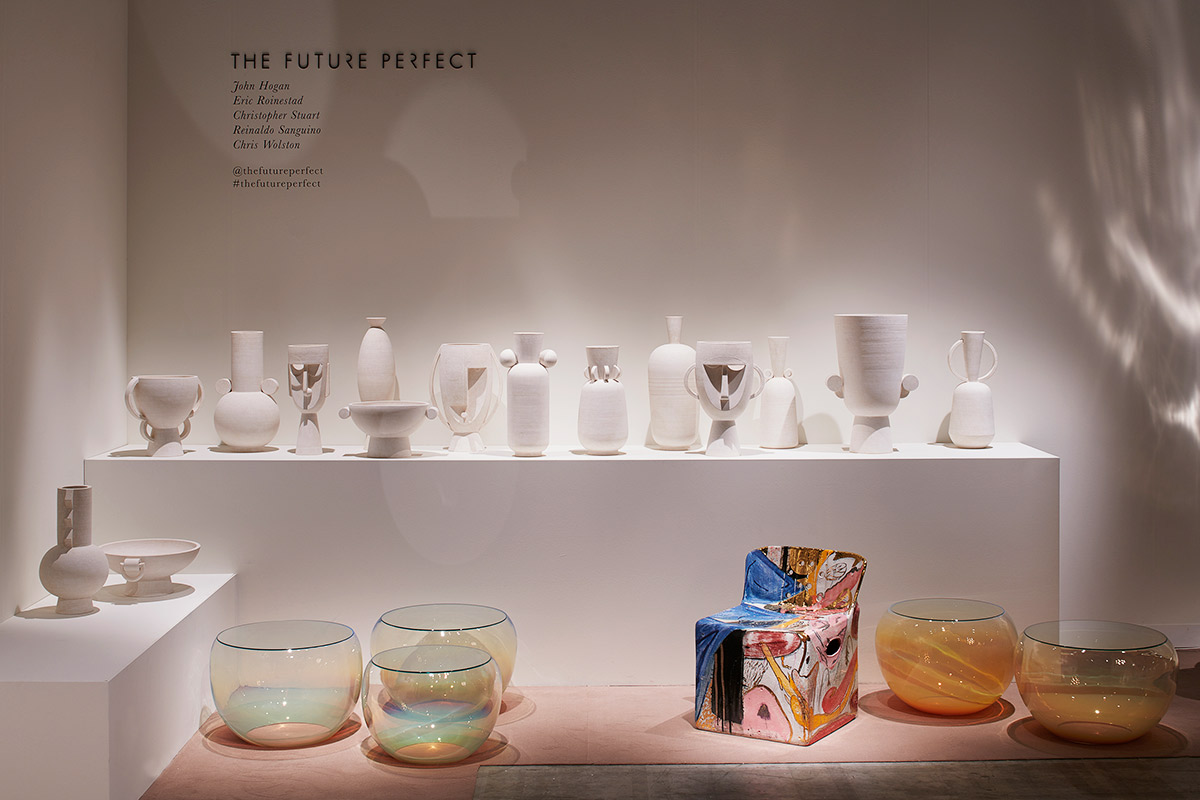 Eric Roinestad expands on his collection of ceramic stoneware vessels, wall, floor and hanging lights, working with bold new compositions. Roinestad's creative journey and his ability to synthesize divergent aesthetics in an original way made it a high point in the ceramicists career. For the much-admired piece, the artist drew from the masterful forms of Bauhaus pioneer Oskar Schlemmer and the oeuvre of Carlo Scarpa and Tomaso Buzzi.
Exuberant and memorable, Brooklyn based Reinaldo Sanguino's ceramic works are hybrids of wild expression and technical control. An evolution of his iconic stools, Sanguino's new chairs use clay as both structure and canvas, with each piece bearing the artist's signature graffiti style graphics and vivid color palette. His first ever bench makes its debut at Design Miami/Basel with moodier, darker glazes, offering a new tonal note to the artist's growing repertoire.
Christopher Stuart Constructs and Glitches collection - which he calls "sculpture at furniture scale" - continues to evolve with a range of unusual computer distorted pieces he calls "Glitches," paired with the normally-precise CAD designed 'Constructs' works. The now iconic U Bench best exemplifies this concept with its two interlocking domed structures which invert on themselves to create a visual tension. This new bronze edition, debuting at Design Miami/Basel, features a hand applied Verdigris patina, furthering Stuarts material dialogue.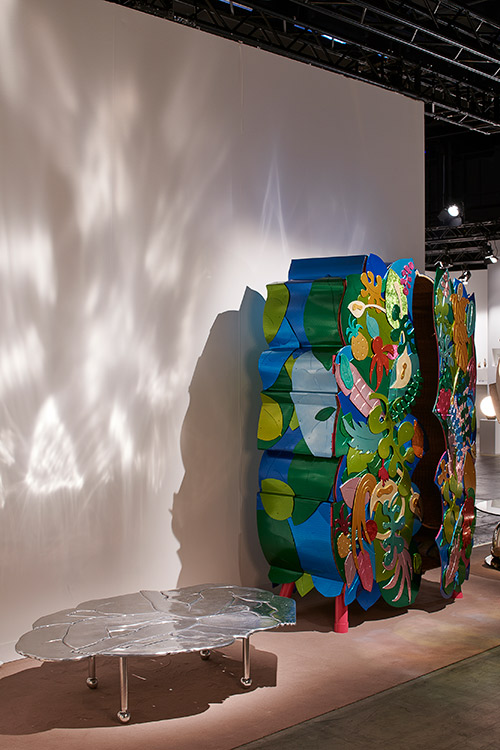 Completing The Future Perfect's presentation of technical virtuosic works is a new collection from Medellin, Colombia-based Chris Wolston. The new cabinet, coffee table, and wall installation was inspired by his adopted tropical home. The effect is mesmerizing, with wildly colorful aluminum pieces collaged with bodies or leaves, flowers and fruit, resulting in an exuberant and colorful patchwork. Wolston's Tropical Cabinet, with its wicker interior structure, is his first experimentation with coloring aluminum though anodization, uses leaves and flowers to define its silhouette like a patch of technicolor jungle ripped from a comic forest.