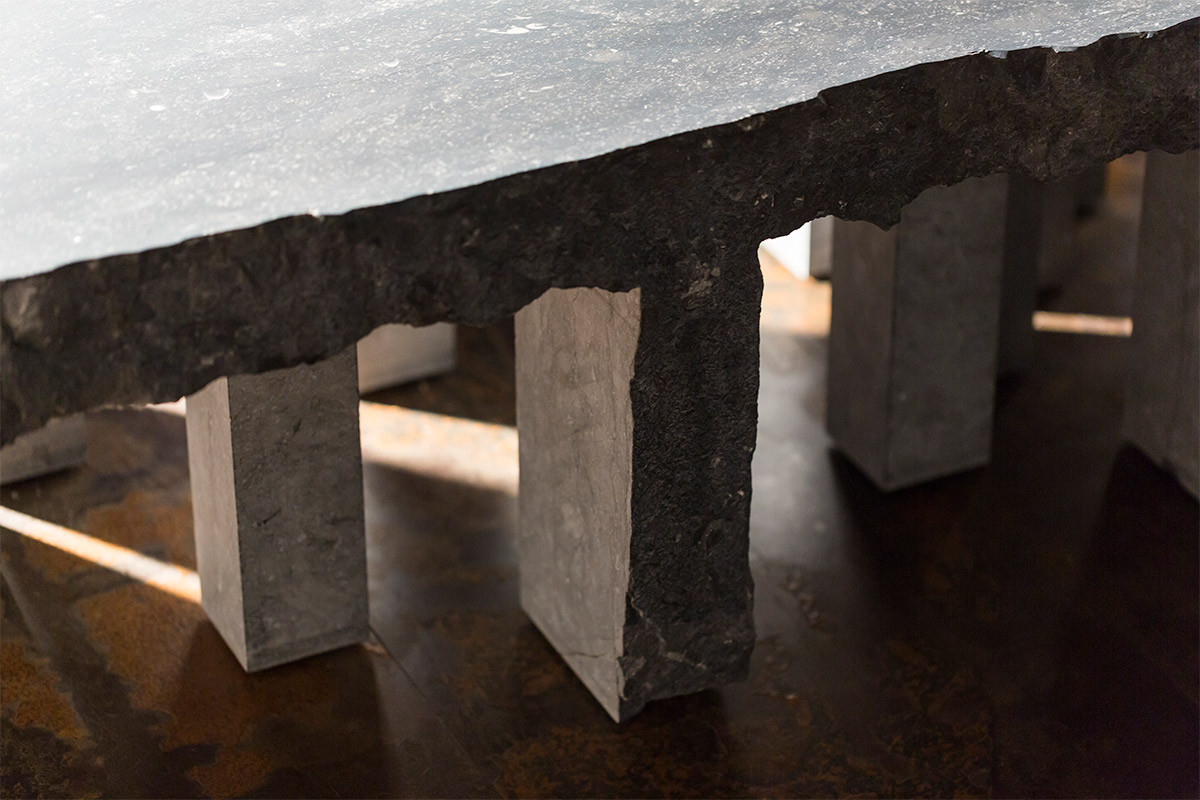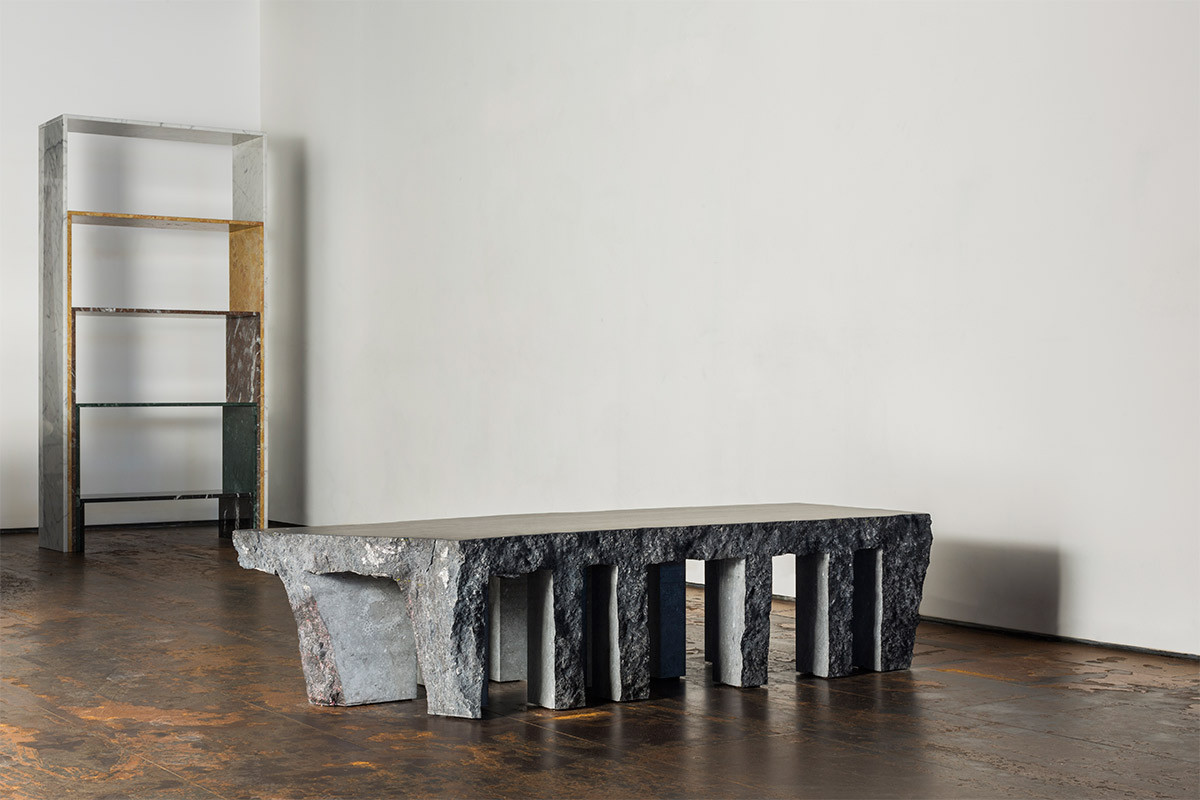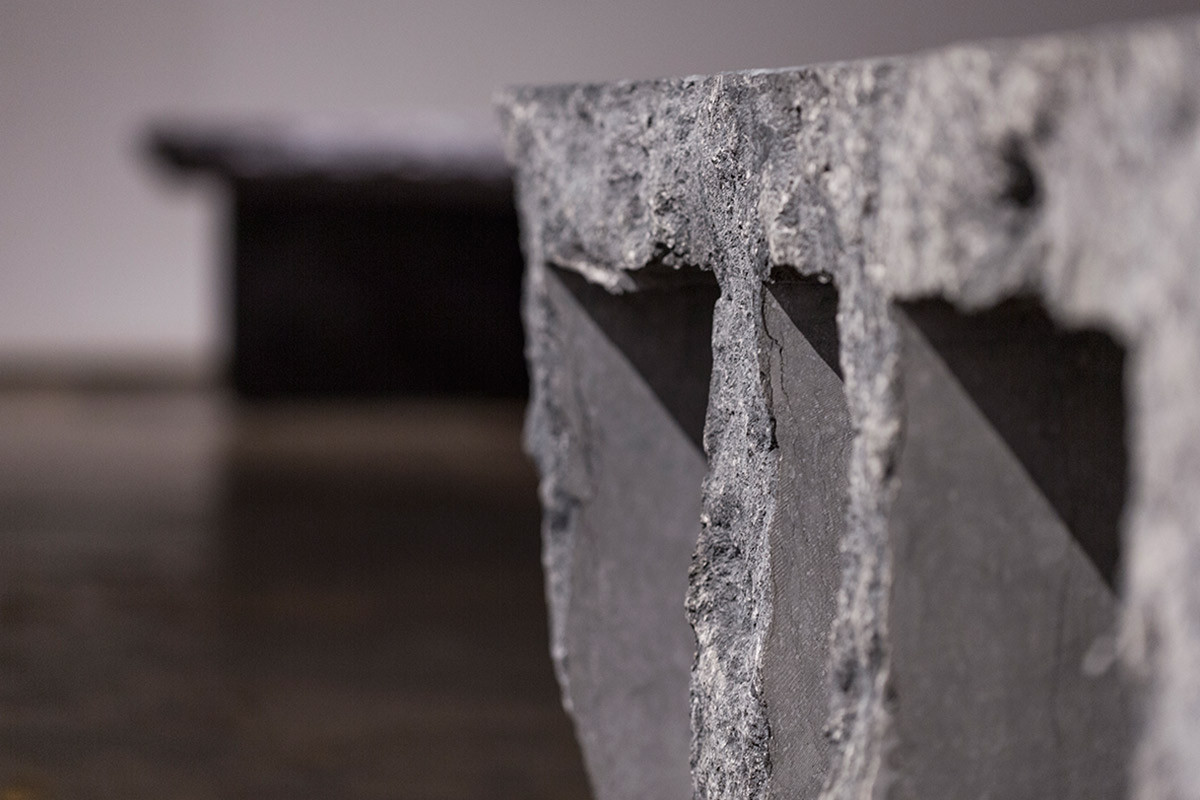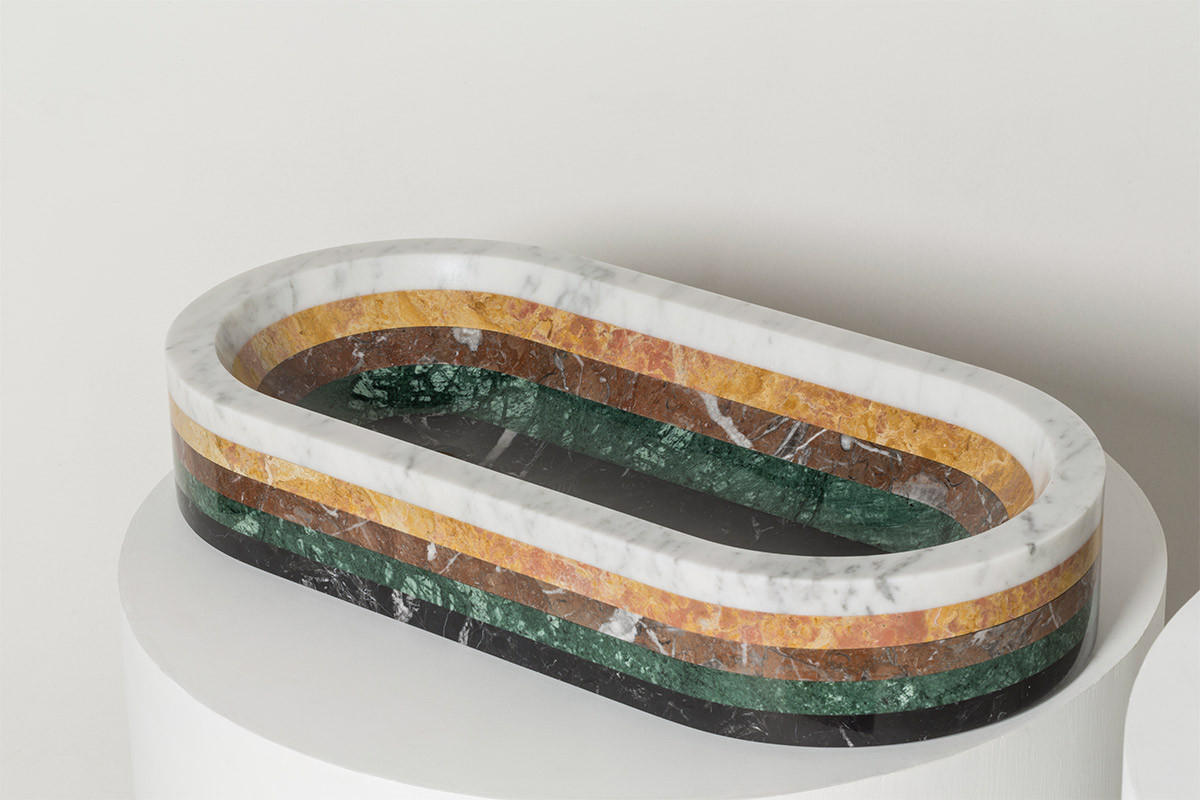 Fragments
January 07, 2016
A breakout exhibit at Design Miami 2015, Fragments is an immersive display of Lex Pott's new works in stone surrounded by a handmade gradient wall covering designed by Calico Wallpaper.
Fragments creates an intriguing dialogue between nature's naturally broken forms and the polished planes of traditionally manufactured stone with four new Lex Pott furniture pieces and a series of small accessories. Three of the furniture designs were constructed from Belgian Bluestone, while the fourth piece, a shelf, is composed of multiple layers of marble.
Calico Wallpaper complemented Pott's evocative pieces by developing custom pigments derived from pulverized stone – the same stone used in Pott's work – to create a one-of-a-kind hand painted backdrop.
Commissioned by The Future Perfect, the installation was conceived around the idea of how rock at a quarry breaks along the natural lines in the material. Rich and textural, the work proffers questions and juxtaposition – drawing a captivating line between the natural and the manmade.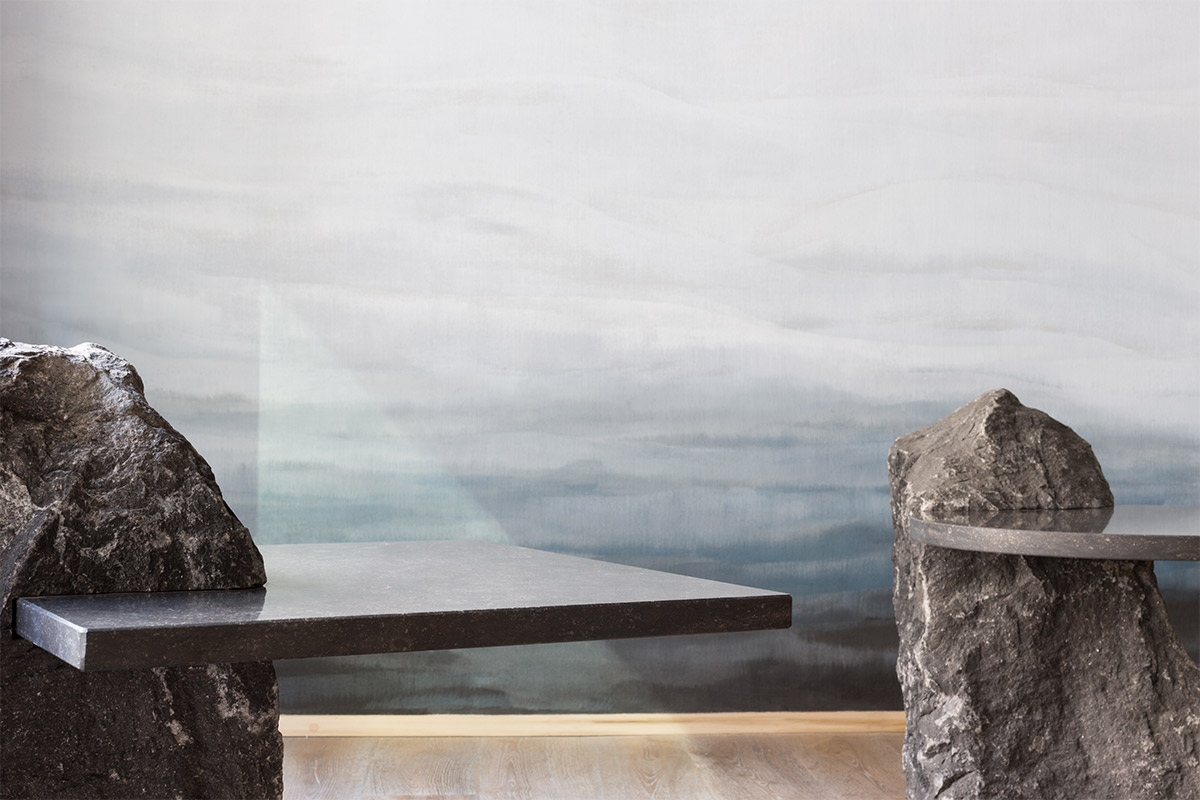 Photography by Lauren Coleman.