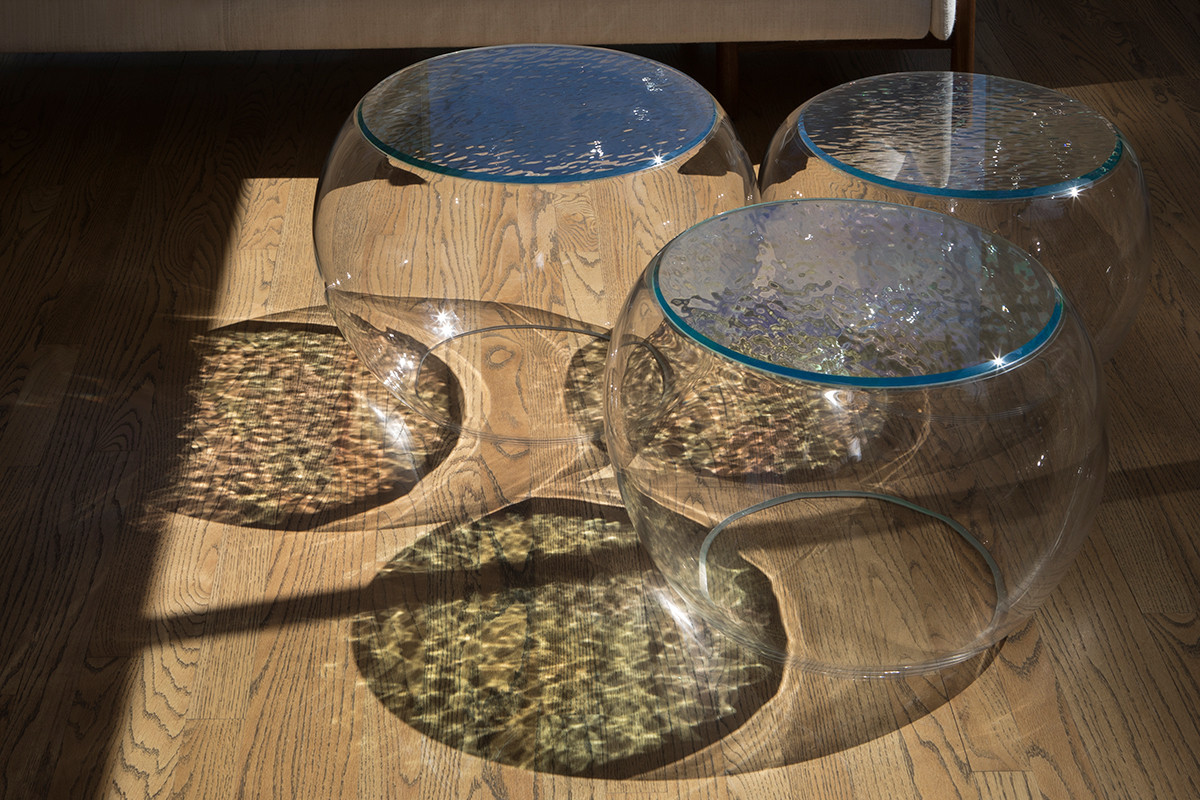 Glass: Shine a Light
November 30, 2018
In the history of human evolution, glass, a material that's both commonplace and a little mysterious, remains relatively new. Only achieving regular use in the last years of the Middle Ages, glass has moved from the rarefied homes of the upper classes to a staple of everyday life. Today, glass has transcended its limited uses as windows or tableware to become the material of choice for a generation of architects and product designers.
Glass first gained popularity in decor and furniture design last century, following the global popularity of modernist architecture. Gaining traction between the wars, glass appeared prominently in the work of architects such as Le Corbusier, who championed glass block walls as a component of his 'design for living.' Later, International Style icon Mies van der Rohe would go further, creating breathtaking 'curtained wall' skyscrapers like New York's beloved Seagram Building, built in 1952.
Seagram Building, Mies van der Rohe
For industrial designers and furniture manufacturers, glass also became a viable and functional material. In 1947 Herman Miller introduced Isamu Noguchi's now-iconic Noguchi Table, which paired a base of curved wood with a rounded plate glass top. At the time, it was touted as "sculpture for use" and the piece remains a staple of interiors to this day. Heavy plate glass table tops became wildly popular for the ensuing half century, offering versatility (when paired with marble, timber or brass bases) and an almost infinite number of finishes (colors, treatments and finishes). The enduring popularity of the glass-topped genre - which counts work by designers such as Eileen Gray, Carlo Scarpa and Charles and Ray Eames - is such that no contemporary designer collection feels complete without one.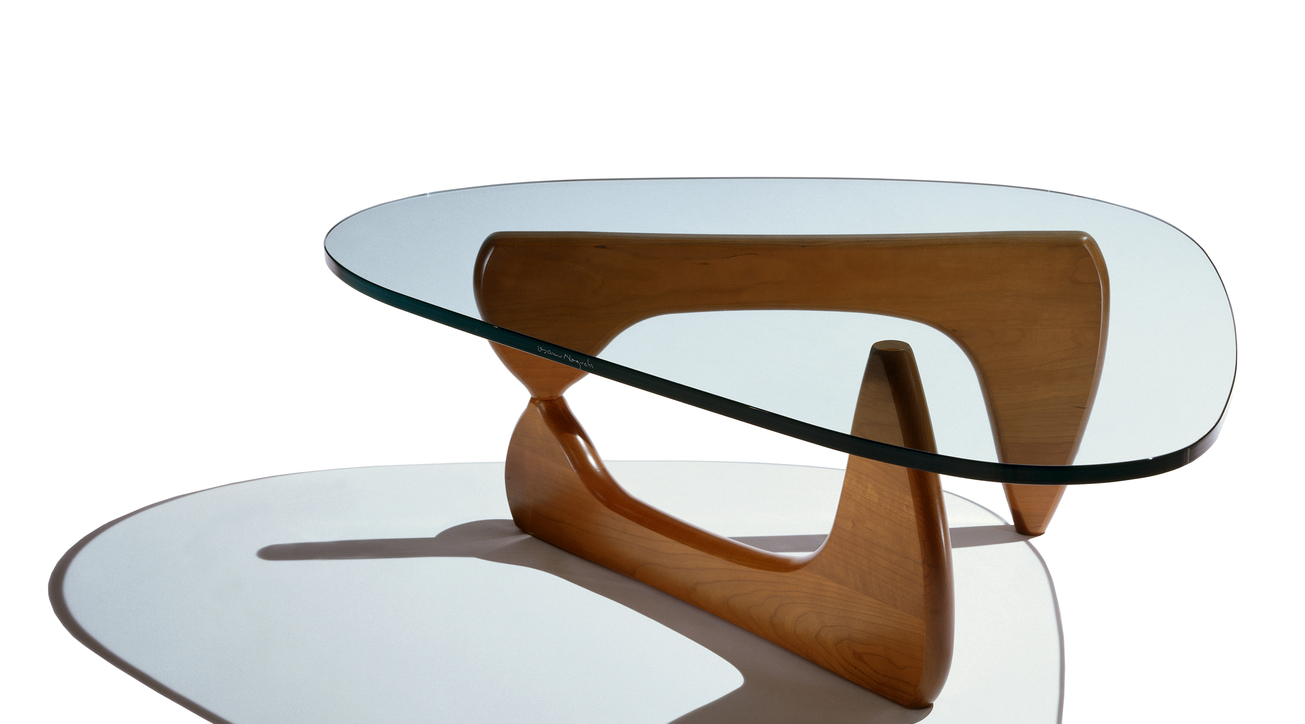 Noguchi Table by Isamu Noguchi, 1947.
In more recent years, glass has moved beyond its obvious applications with a new generation of work that pushes the structural and aesthetic limits of the centuries old product. This movement mirrors glass' newfound ubiquity in 21st century architecture, where many of the most celebrated buildings owe their reputations to advances in glass construction (think Renzo Piano's Maison Hermès in Tokyo or Frank Gehry's IAC Building in New York). Japanese studio Nendo has created numerous lines dominated by glass, including the recent Soft Collection, which casts colored and frosted glass to hypnotic effect. Shapeshifter Konstantin Grcic applied an almost academic knowledge of process to create the standout Man Machine collection, which included usable furniture made of moving glass which allowed seats to recline for comfort. "Apart from being cold and heavy, there is a prevalent stigma about its fragility," explained Grcic.
Nendo for Glas Italia, Soft Tables, 2015.
Konstantin Grcic, Shelf - Man Machine Collection, 2014.
By and large, the design world's affection for glass lies in its -- transparency. There's the Hyper Table created by designer Mario Bellini for iconic manufacturer Glas Italia, made from 10mm extra-light glass that emphasizes the material's intrinsic delicacy whilst exposing exterior edges and structural components. Known as a modern day virtuoso, Seattle based artist John Hogan continues to push the boundaries of glass making. Commissioned by the Future Perfect, Hogan has experimented with furniture with lusted after products such as the limited edition Ripple Series, a collection of tables made from blown glass. Each table transcends its basic function with subtly undulating tops and transparent bases. Like other modern works which push glass beyond its traditional constraints, the tables manage a rare feat: by revealing all, they still leave us asking questions.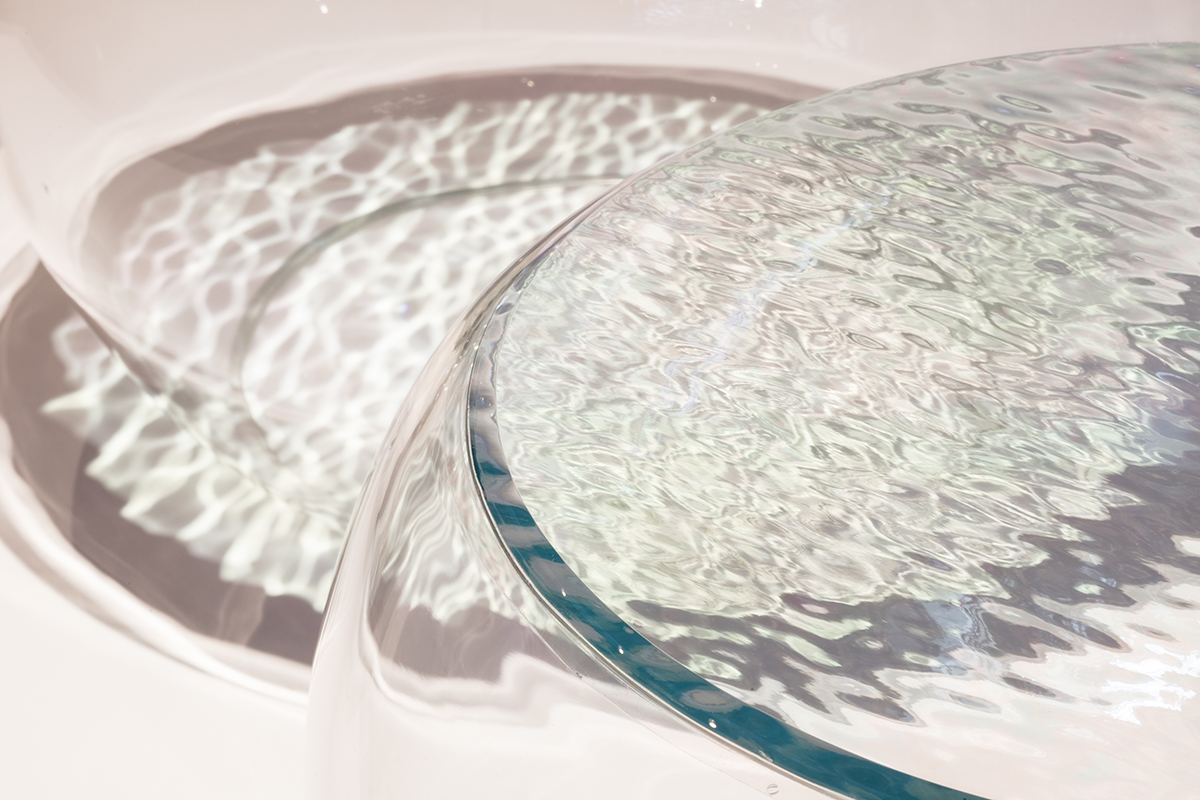 Ripple Tables by John Hogan, 2017.