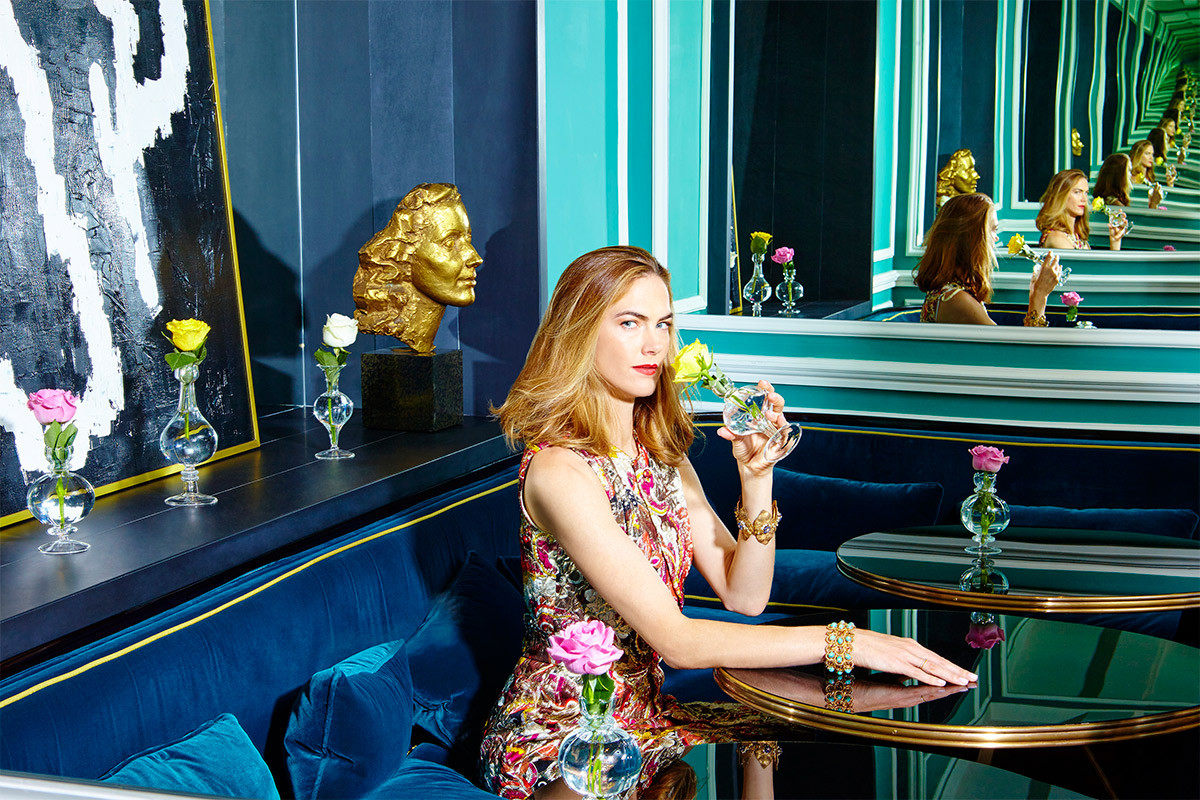 Shopping with J.J. Martin of LaDoubleJ
February 14, 2017
I look at interiors the same way I look at fashion: I love clean lines and a whole lot of eye popping print.
When the time came to select our first "Shopping With" tastemaker, it was a no brainer. J.J. Martin is a California-born, Milan-based multi-hyphenate who knows design from the inside out. A true original whose life and career are intimately intertwined, Martin is a highly regarded critic and journalist covering fashion, culture and design. In 2014, she founded the website LaDoubleJ.com as an "eye-popping" hybrid of e-commerce, editorial and top-notch Milan intel.
Given that she's a style icon in her own right - known for her maximalist wardrobe of striking print dresses and one-of-a-kind vintage jewelry - J.J.'s Future Perfect selects gravitated to some of our more experimental pieces. In fact, her choices were dominated by Milanese based Dimore Studio, who happen to be Martin's close friends. It probably goes without saying that the studio's work appeals to her exuberant sense of color and form.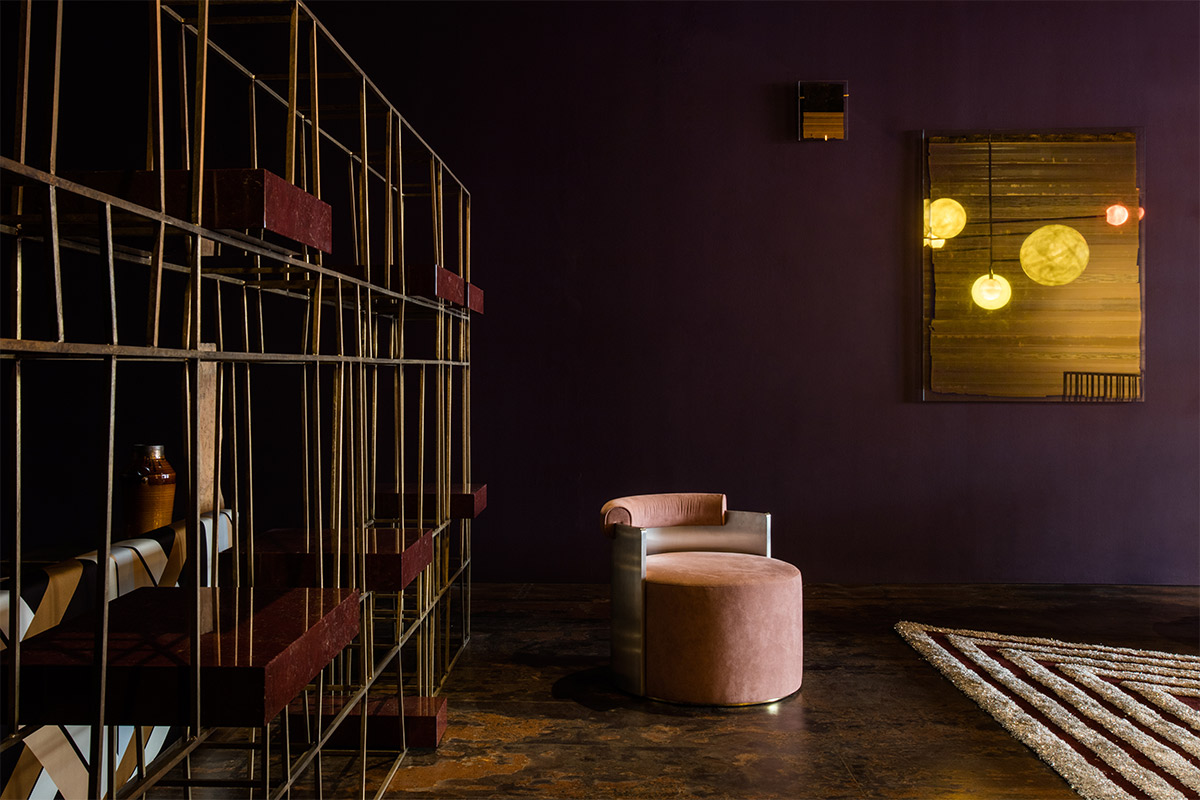 Photography by Lauren Coleman.
On her TFP picks:
It's sort of funny that almost everything I chose is designed by Dimore Studio because even though Britt, Emilano and I are great friends in Milano, I did not set out to select their pieces from The Future Perfect — I just naturally gravitated toward them as I browsed the collection. I think they really have the best taste - both in terms of the very special vintage and mid century pieces they feature in their gallery as well as the new pieces that they design and make. The latter category is in abundance below!
"Britt and Emiliano designed this baby blue floral outdoor fabric for me and my terrace in Milan— and now it's in their collection! We used it on their classic iron benches rather than this daybed, but both look wonderful!"
"After we finished my terrace in Milan, Britt and Emiliano came out with their first proper presentation of outdoor furniture. This chair was one of the pieces, and I became very jealous that we did not think to put it in my own home!!!"
On Milan:
"Indeed I am a convert. To be perfectly honestly, when I moved here 15 years ago, the city drove me nuts as well. I didn't get it at all. Milan's biggest problem is that it's notoriously difficult to penetrate. So if you come for a quick week and cruise around (or even stay for a year!) and you're going to wonder what all the excitement is about. It took me a decade to get my bearings, meet all of the fascinating creative people and discover the beautiful hidden places. Things have improved drastically with the internet, social media and the Expo which gave the city a kick in the pants. It's incredible to also watch everyone grow up. I met Britt and Emiliano (Dimore Studio) 11 years ago when we were all very young and poor, hanging out small Milanese cafes drinking wine on the sidewalk."
"The architect Luca Cipelleti is a dear friend and very talented designer in Milan. He designed our DoubleJ Wunderwall and was the only person I could trust to make sense of the mayhem of my maximalist tendencies."
On Milan's design scene:
"I like the fact that's it's very home-grown and very intimate. Sure you have the massive industrial design players like B&B, Molteni, Kartell— which are terrific. But the scene is really driven by small, obscure architects and furniture designers who mostly work anonymously in Milan. It's not like America or the UK where everyone is so fabulous at tooting their own horns. The Italians are not driven by fame and fortune. Thank god."
On her look:
"Maximalist but clean and no casino. Casino is the italian word for 'big mess'. I hate cluttered, disorganized environments. But I love strong swaths of color and print that have been reigned in with graphic lines or a managed environment. I look at interiors the same way I look at fashion: I love clean lines and a whole lot of eye popping print."
On her current loves:
I am loving the hotel Esencia in Mexico on the Caribbean side in the middle of nowhere where we just had a DoubleJ pop up shop.
"I am also loving the collages of Swedish artist Liselotte Watkins!"
Portrait photography by Alberto Zanetti.