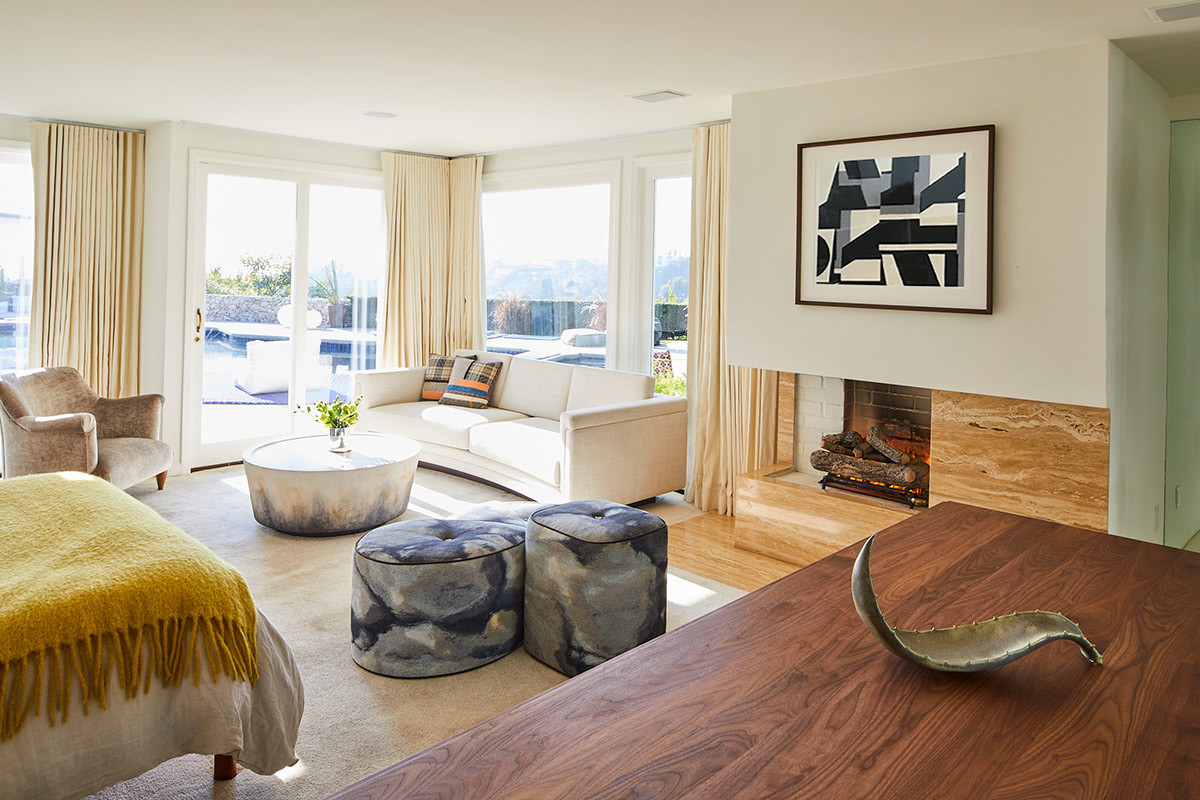 Jason Duzansky
January 17, 2019
2018 was without question a banner year for Jason Duzansky. The veteran creative director and graphic designer - who has worked with an international client roster that includes V Magazine, Visionaire, Rizzoli and The Future Perfect (for whom he designed the icon) - began creating boldly geometric fine art pieces that quickly gained acclaim in the art and design world. An exhibition at Los Angeles' Neuehouse showcased his exceptional high fashion images, an indelible body of work he created while working as Steven Meisel's in-house art director for almost 15 years. Here, he shares with us stories of his magnificent career and life working in the very upper echelons of fashion and design.
1. Congratulations on your new graphic works. When did you begin making work that fits within a more fine art context? And what has this process been like?

Thank you! My projects as an art director have often incorporated abstract graphics, but it wasn't until a year ago that I started making them art pieces. I was approached to do a show at NeueHouse Hollywood and that got me to thinking about my personal work and how I could take it to a different level. Blowing my prints up and framing them for the show was exciting, I felt like I had tapped in to a whole new area of my work.
2. The works play particularly well with design and interiors (as shown at Casa Perfect in Beverly Hills). Do you feel like this context is something you inherently put into the work?
I hadn't really considered the context of where they would hang when I began making the works. I had imagined them ranging in scale from huge on the side of a building to rugs. Recently, I had one design made into a custom beach towel for The Future Perfect. That said, the photos of them in the Casa are definitely beautiful and inspire me to play more with these as printed works or even to begin painting them.
Photo by Olivia Song
3. You've worked with Steven Meisel for many years as his key in-house creative. Can you talk us through all the elements of that role?
Yes, I was Steven's in-house art director for 13 years! There were many creative parts to my role. In terms of Vogue Italia, I was able to design every cover and story that he photographed, a huge honor. We never wanted to repeat ourselves with those stories, so layouts, typography, and printing techniques were always changing. I worked alongside him at every shoot as well as in the studio and had the chance to do everything from art direct the 2015 Pirelli Calendar to design a book on Marisa Berenson with him.
All photos by Steven Meisel.
4. What are some of your highlights of your time with Meisel?

There are so many! Steven is a very kind, funny and creatively generous person, so being able to work alongside him will always be my favorite memory. The epic Vogue Italia stories that I got to be a part of are also huge highlights. Stories like Makeover Madness (the plastic surgery story) or Hollywood Style (The paparazzi inspired shoot), not to mention Supermodels Enter Rehab or Hollywood Style (The faux red carpet shoot) where we got to watch Kevin Federline dance on a fake step and repeat. Very fun.