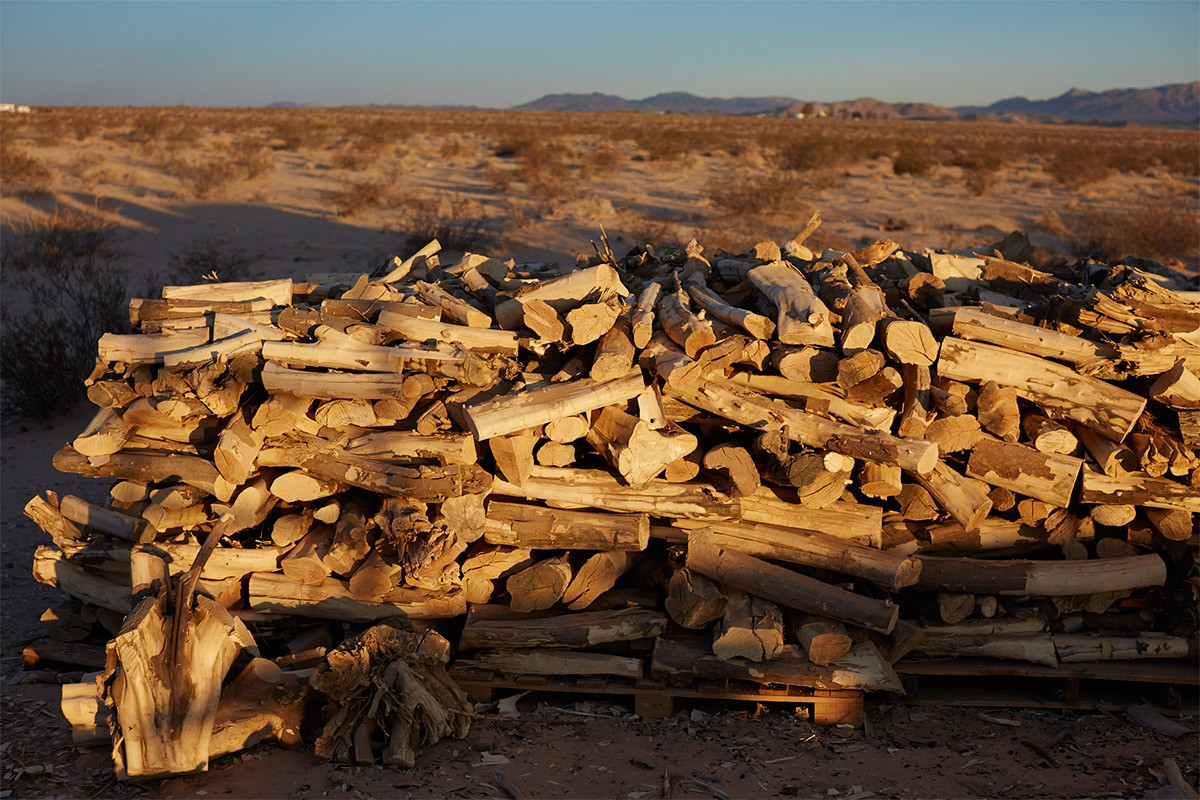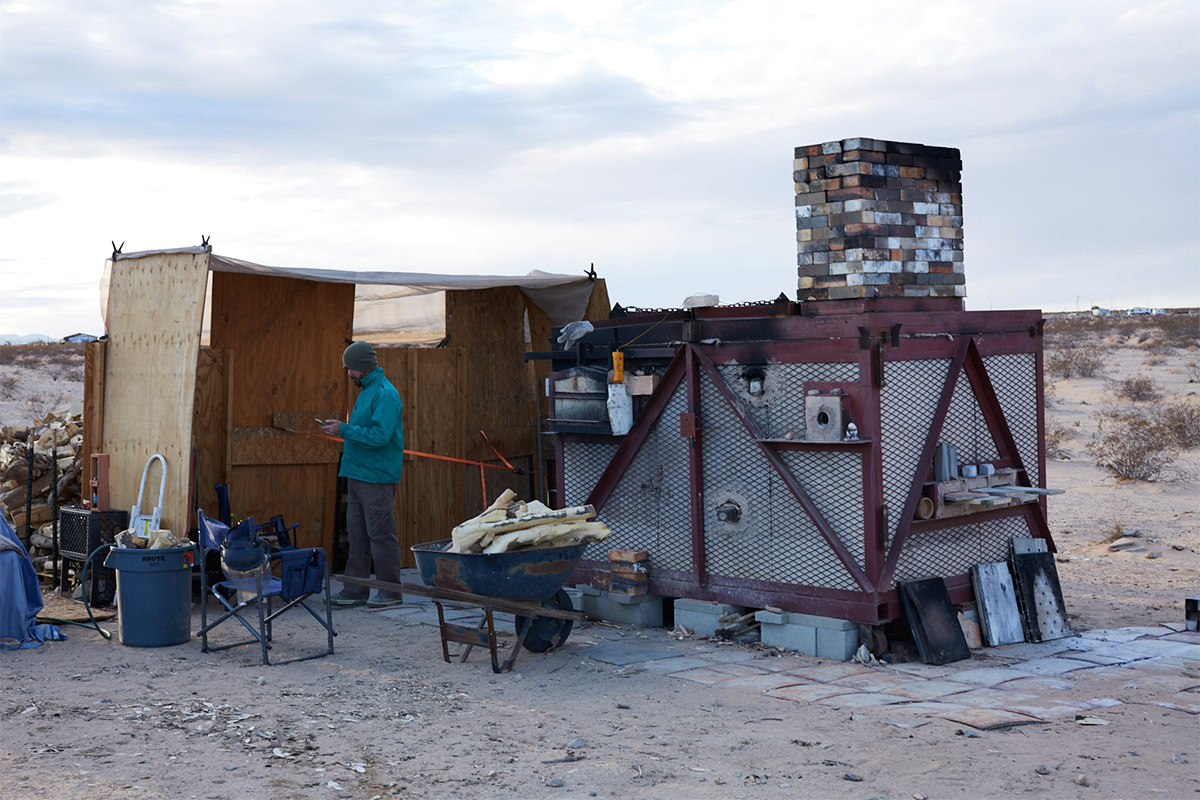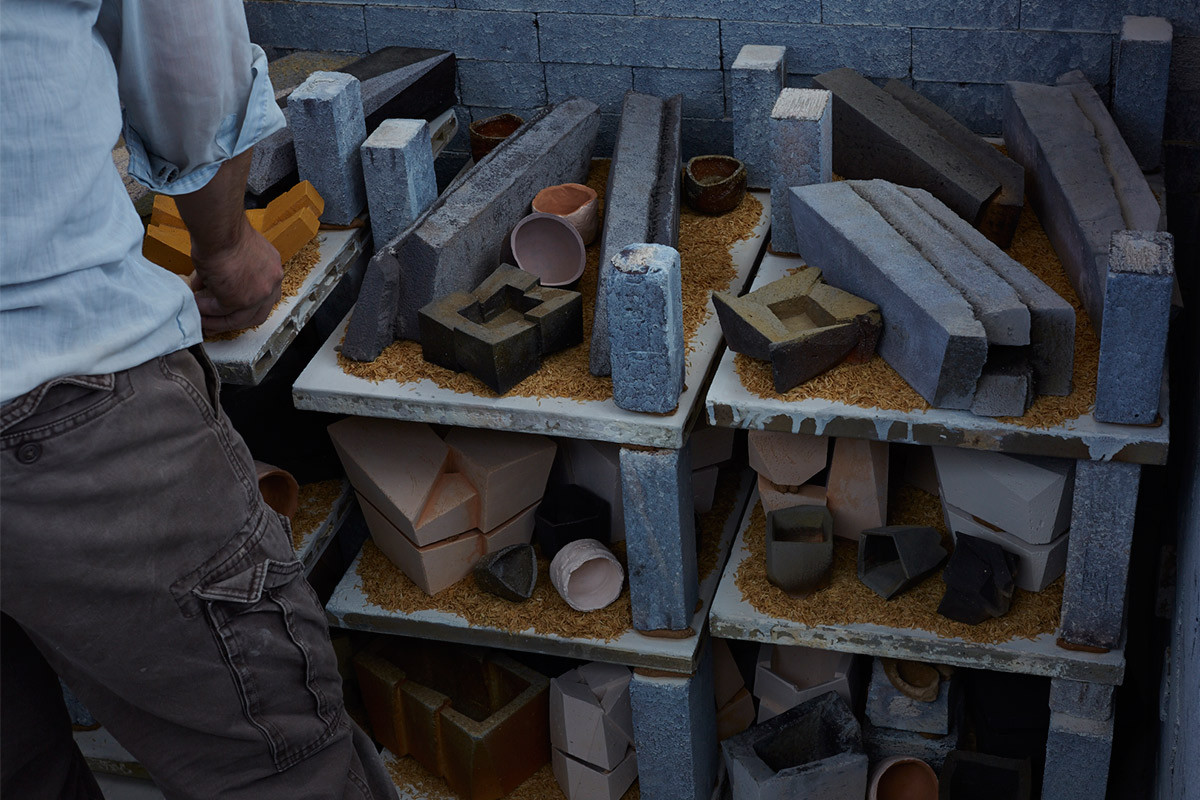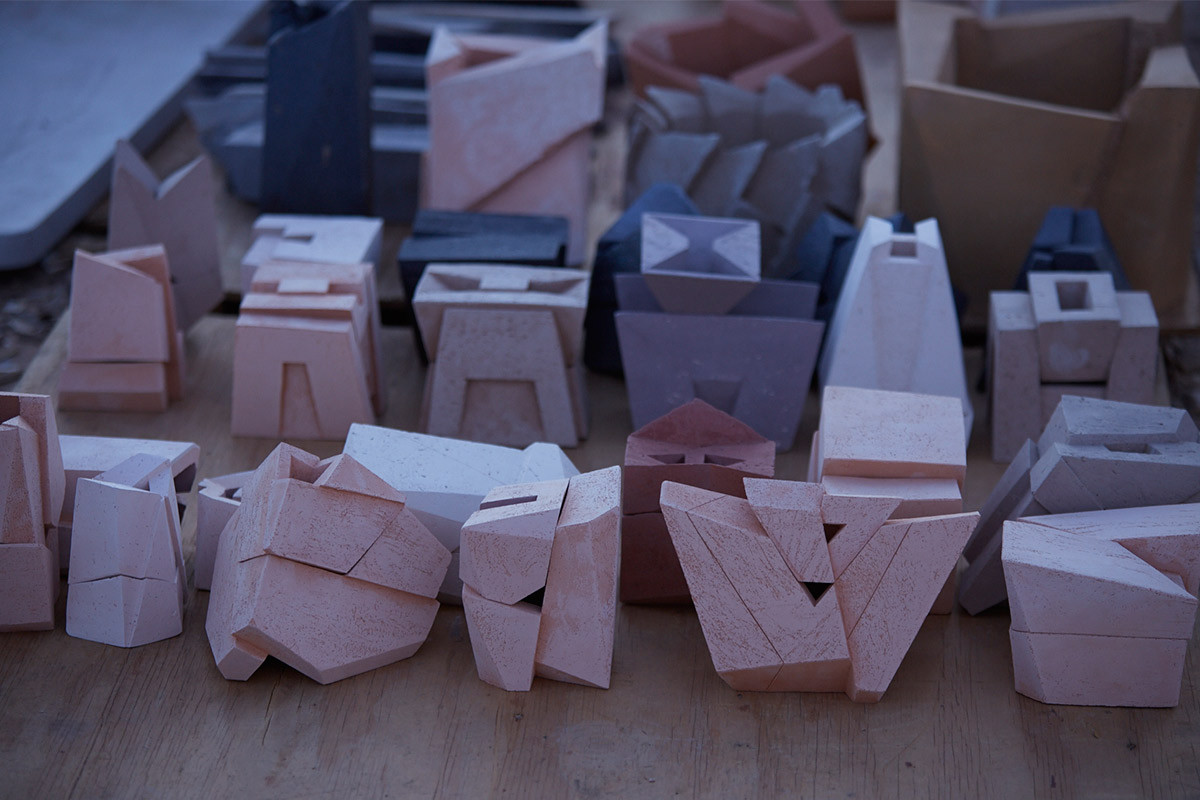 Jonathan Cross
November 22, 2016
Jonathan Cross never set out to become a ceramic artist. After studies in Texas he relocated to Los Angeles where he worked at a prestigious print shop, rubbing shoulders with artists such as Richard Serra and Joel Shapiro. After experimenting with clay, creating vessels for his own use, Cross emerges as an artist in his own right and is now considered one of the most dynamic ceramicists working in North America today.
1. How do you think your print background and exposure to modern art informs your work?
My background in printmaking is evident in the strong graphic nature of my work- bold silhouettes and linear qualities are found in almost every piece. Isamu Noguchi and Eduardo Chillida are two of my favorite artists and exemplify for me what is most interesting about modern art.
2. Why did you gravitate to wood firing and what do you like about the technique?
Wood firing for me directly ties into an elemental quality. Subjecting the work to the power and stress of heat over numerous days helps to finish the work. It is a way for me to let go of my controlling nature and let something a little chaotic happen to the work. These atmospheres of heat and ash also show up on the surface of the work after the firing, imparting a very natural and aged looking patina to the work.




3. Your work is very sensual. How do you want the beholder to react to the pieces?
My hope is that people find the work beautiful and that it gives them joy. That being said I am also looking for people to connect the work to memories of mountains and deserts as well as old ruins and modern architecture.
4. Are there any new directions you can see you work going in?

Bigger!
5. Can you tell us through your conceptual process. Do you draw on any outside influences to create your work.

As I kind of touched on before, there is a certain timelessness that I want for the work. Sometimes I think about how an ancient Egyptian would respond to my work or someone from the distant future. What are the aesthetic qualities that remain with us? I think it's pretty obvious from the artifacts that are left behind and the kinds of artifacts that we are still making. Influences come from all over, landscapes, rocks, architecture, art both ancient and modern and sci-fi literature. Mostly the work is created in an intuitive fashion but that intuition has been curated by the kinds of art and things I fill my brain and subconscious with.


Photography by Yoshihiro Makino.