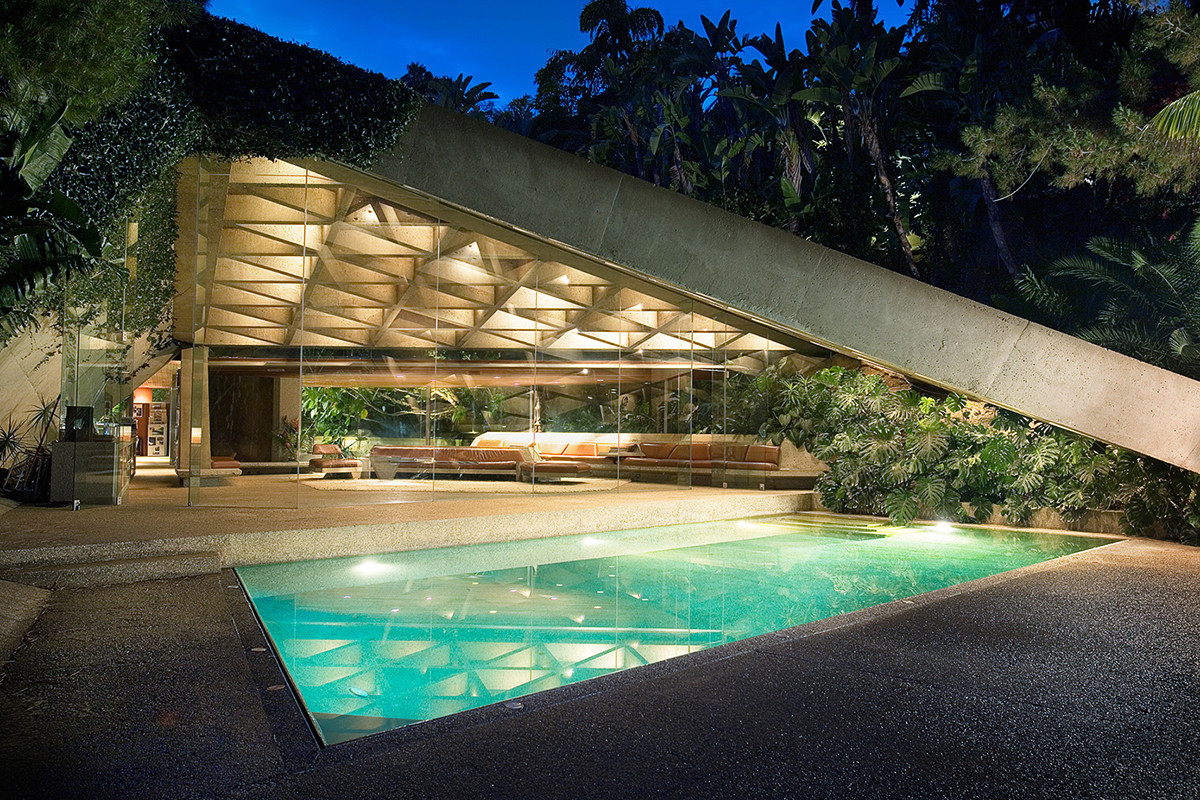 LA | Los Angeles Home Tour
October 30, 2017
Frank Lloyd Wright once remarked that if one were to "tip the world over on its side everything loose will land in Los Angeles." Almost sixty years after his death, the master architect's observation holds true, particularly when it comes to the city's unrivaled collection of residential architecture. Reflecting the city's heterogeneous patchwork of neighborhoods, the city's architectural treasures run the gamut from low slung modernist compounds to baroque hillside villas. Inspired by the debut of Casa Perfect, our modernist Hollywood Hills gallery, we've put together a hit list of some of our favorites.
Photography courtesy of James Goldstein.
Sheats Goldstein Residence

Hidden in the hills of tony Beverly Hills, this John Lautner-designed home - featured in countless films and photo shoots - is unquestionably one of the city's most iconic residences. Bequeathed to LACMA in 2016, the home, which features a tennis court, nightclub and James Turrell light installation, can be visited for private events and select by-appointment private tours.
www.jamesfgoldstein.com
Photography courtesy of the Barnsdall Art Park Foundation.
Hollyhock House

Built for eccentric heiress Aline Barnsdall in 1919, Frank Lloyd Wright's gesamtkunstwerk is sited on a hill
overlooking Silverlake and East Hollywood. The centerpiece of the city's underappreciated Barnsdall Art Park, the spectacular residence combines the architect's penchant for Mayan forms with a leitmotif of Hollyhock flowers, which appear in bas-relief. Reserve in advance for a private tour.
www.barnsdalls.org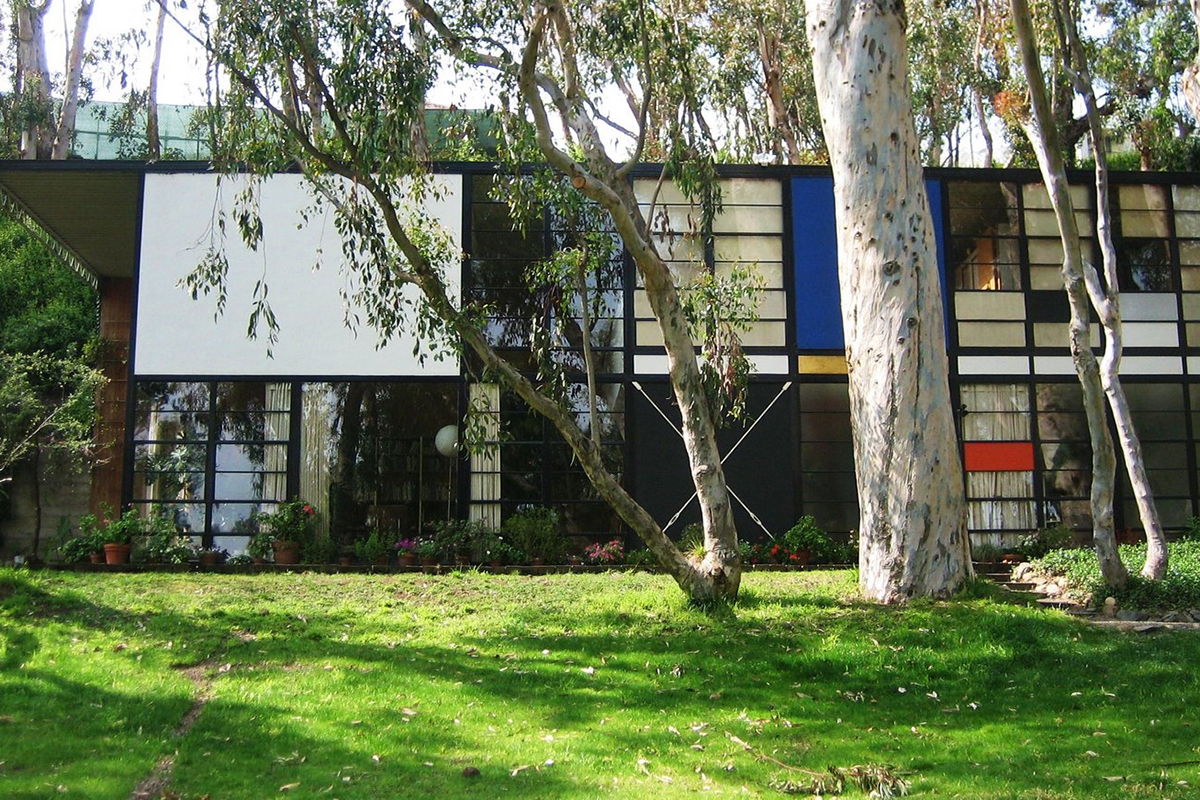 Photography courtesy of the Eames Foundation.
The Eames House
The Eames House, also known as Case Study House No. 8, is considered a benchmark in mid-20th century design. Located in the coasted Pacific Palisades neighborhood, the home was conceived by iconic husband-and-wife furniture designers Charles and Ray Eames and served as their home and studio from 1949. Like many of their furniture designs, the home reflects a certain West coast modernity with a simple but ingenious use of materials. To this day the home offers an object lesson in sensual modernism. By reservation only.
www.eamesfoundation.org
Photography courtesy of the MAK Center for Art and Architecture.
Schindler House
Designed in 1921 by Frank Lloyd Wright protege Rudolph Schindler, this West Hollywood residence represented a radical departure from the architectural conventions of the day. With a blueprint of two interlinked "L-shaped" apartments, the home famously eschewed traditional living and eating spaces in favor of a more communal layout that would accommodate two families, a visionary idea for the era. In the mid-nineties, the Friends of the Schindler House joined forces with the Museum für angewandte Kunst Wien to create the nonprofit MAK Center for Art and Architecture at the Schindler House.
www.makcenter.org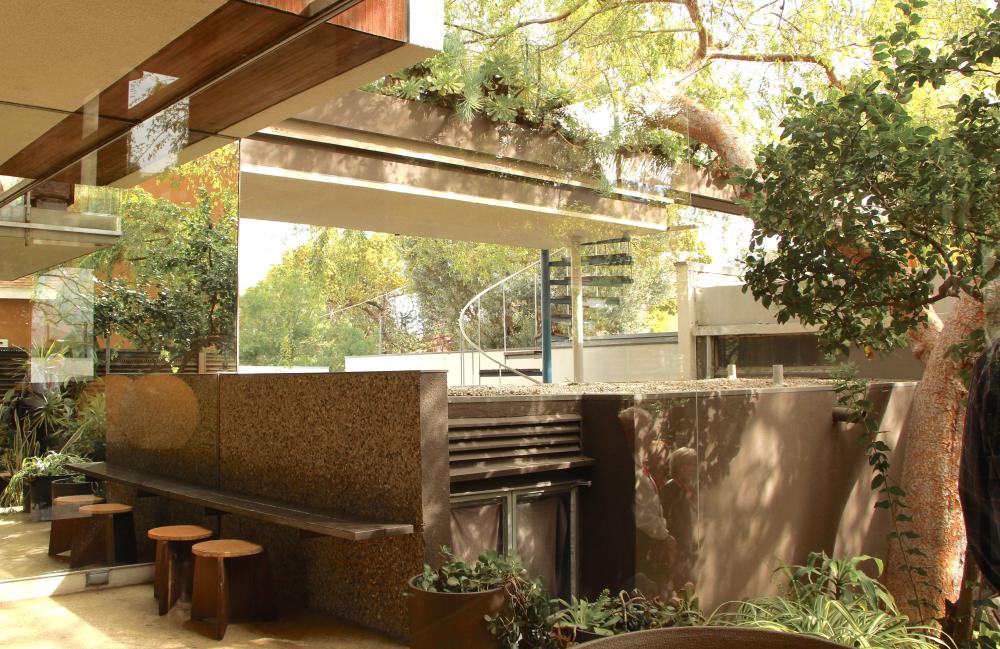 Neutra VDL Studio and Residences
Essential for any aficionados of modernism, this Silverlake destination is the only Richard Neutra-designed house open regularly to the public. Built by the eccentric architect in 1932, the home - meticulously restored to its original condition - makes the argument that modest materials paired with rigorous modernist principles can produce a timeless and perennially relevant design statement.
www.neutra-vdl.org