La Muralla Roja in Calpe, Spain
March 22, 2018
Located in Calpe, Spain, La Muralla Roja (The Red Wall) is a building project masterminded by prolific Catalan architect Ricardo Bofill. Some fifty years after its 1968 inauguration, this remarkable structure continues to entrance with its labyrinthine edifices and luminescent colored walls.
Comprised of just 50 apartments - offered in sizes of 60, 80 or 120 square meters - the audacious architectural wonder rises like a mythical fortress from the rocky landscape below. La Muralla Roja's ingenious division between communal and private spaces is based, in part, on the traditional North African Casbah, a centuries-old fortress like citadel. Following the traditional blueprint, residences are private and somewhat protected with illusory exterior features made up of winding geometric staircases, platforms and bridges. Giving the compound's contemporary relevance, Bofill incorporated capacious roof terraces and a large swimming pool.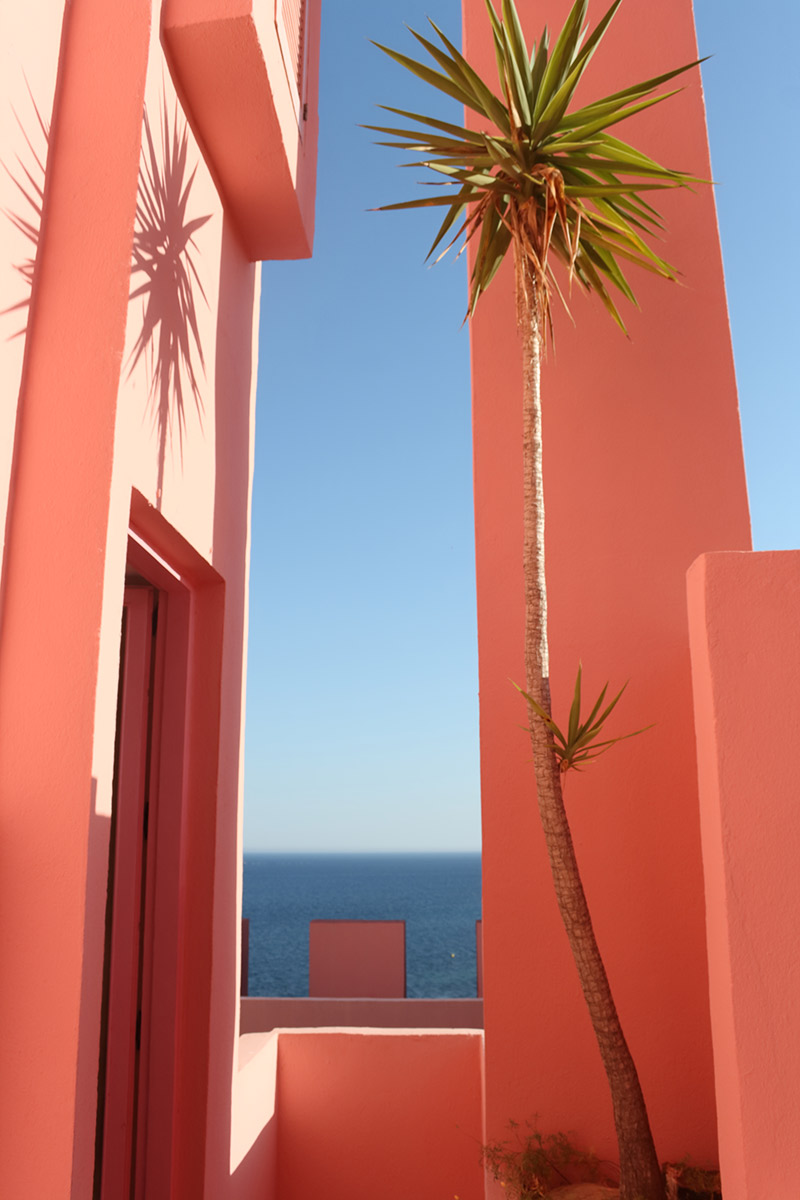 Photography by Olga Stadnuk.
"I always regarded categorization as an impediment to knowledge."
Bofill is unquestionably one of Europe's most celebrated architects. He founded the Taller de Arquitectura (the Architecture Workshop) in 1963, formulating a radical, multidisciplinary approach that pushed the limits of prevailing forms and construction methods. The master architect's magical approach, which gave rise to some of the most revolutionary postmodern buildings of the 20th century, has never been easy to pinpoint. "I always regarded categorization as an impediment to knowledge" he once said.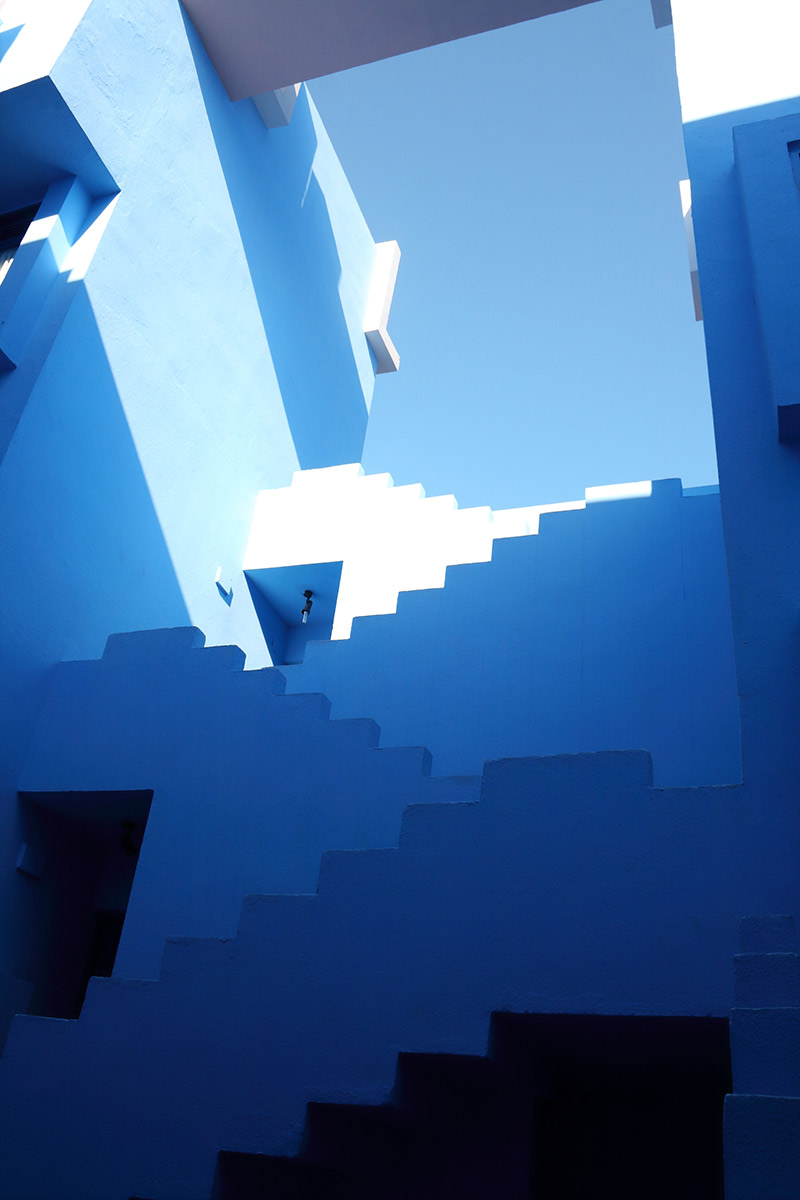 Photography by Olga Stadnuk.
What distinguishes La Muralla Roja most of all, is Bofill's exuberant color palette. The mastery of hide and reveal means the property never looks the same from different angles, or, for that matter, on the time of day the viewer beholds it. Echoing the lush Mediterranean light, the compound's exterior surfaces are rendered in vibrant reds, magentas and pinks. By contrast, interior walls and courtyards exude a sense of purity and calm with a spectrum of oceanic blues.
Photography by Olga Stadnuk.
It goes without saying that this timeless building, which appears like some wild private Xanadu, has remained a popular site for futuristic films, fashion shoots and DIY Instagrammers. Among Bofill's more than 1000 buildings, La Muralla Roja stands apart as something truly special, embodying the architect's Empyrean visions of what architecture can be. "In general, I think spaces that awaken strong emotions are those that are closest to excellence," Bofill professed. "Having cultivated this sensitivity my whole life, I'm truly overwhelmed by the feeling in the middle of the sea, on the summit of the highest mountains, in the vastness of the desert, but also walking up a flight of stairs made by Michelangelo."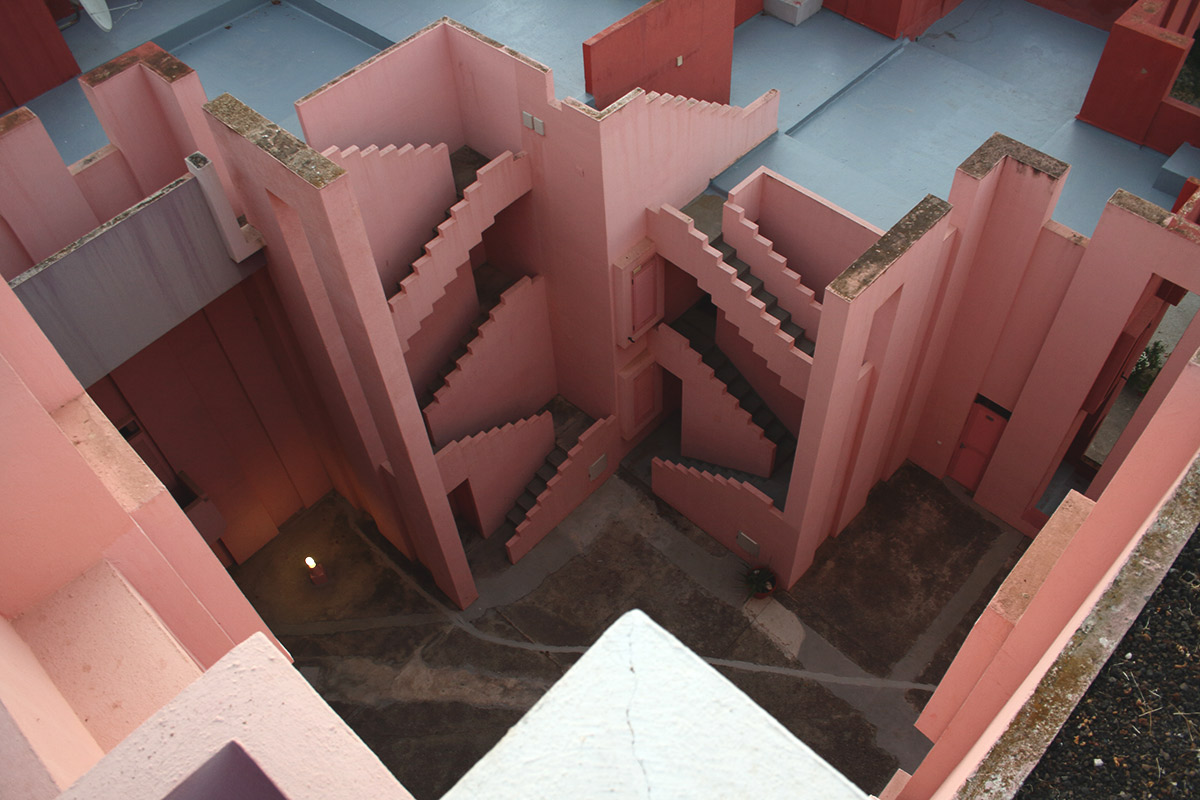 Photography by Olga Stadnuk.