The Future Perfect Guide to Milan
March 30, 2017
Whether you're pounding the pavement in bohemian Brera or combing the galleries in the design-centric enclave Cinque Vie, Milan is the ultimate moveable feast. In anticipation of the 2017 edition of Salone del Mobile, the TFP team took a moment to round up some of our favorite spots in Italy's foremost design capital.
Villa Necchi Campiglio
Bold, lavish and imposing, a visit to this Rationalist architectural gem - it was designed by Milanese architect Piero Portaluppi and built between 1932 and 1935 - never gets old.
Via Mozart, 14
http://www.visitfai.it/villanecchi/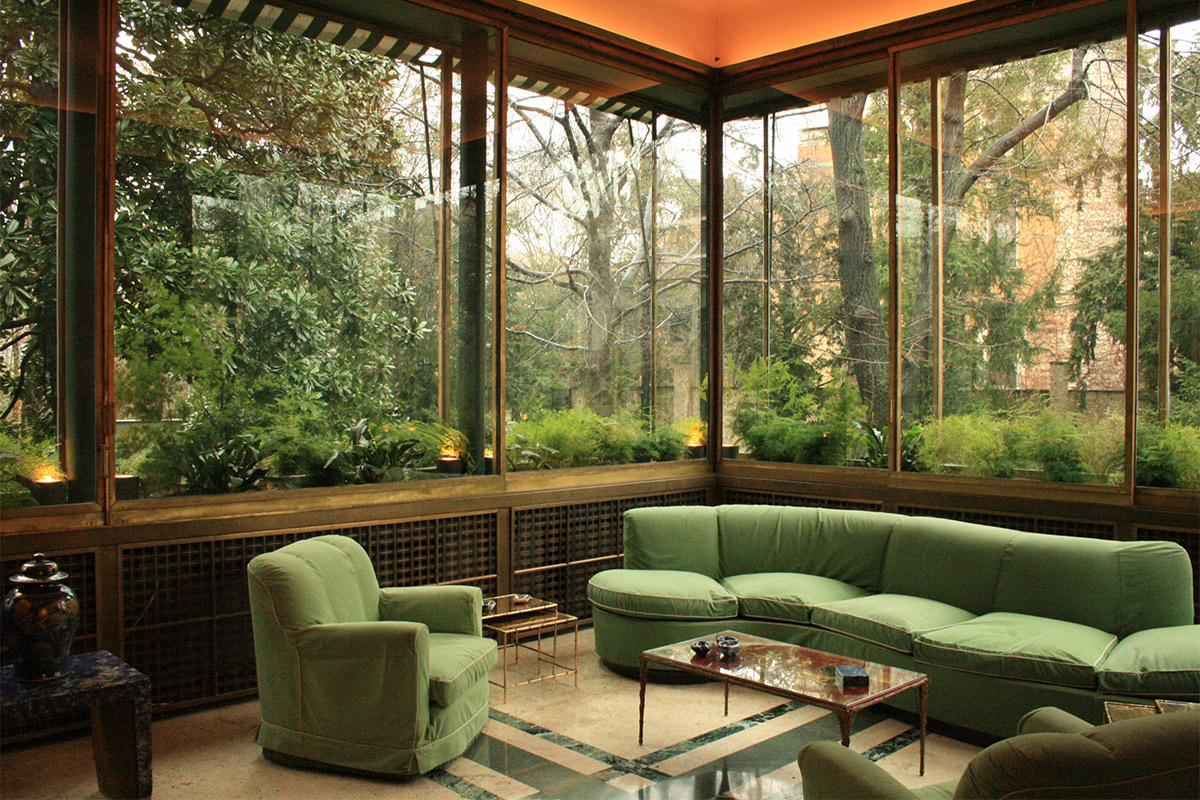 Photography by Piero Portaluppi.
Marni
The quintessential Italian fashion label always transforms its space at Viale Umbria 42 into something special for the fair. This year's Playland furniture exhibition promises the brand's inimitable mix of style and substance. Pictured above is last year's presentation,
Viale Umbria 42
http://www.marni.com/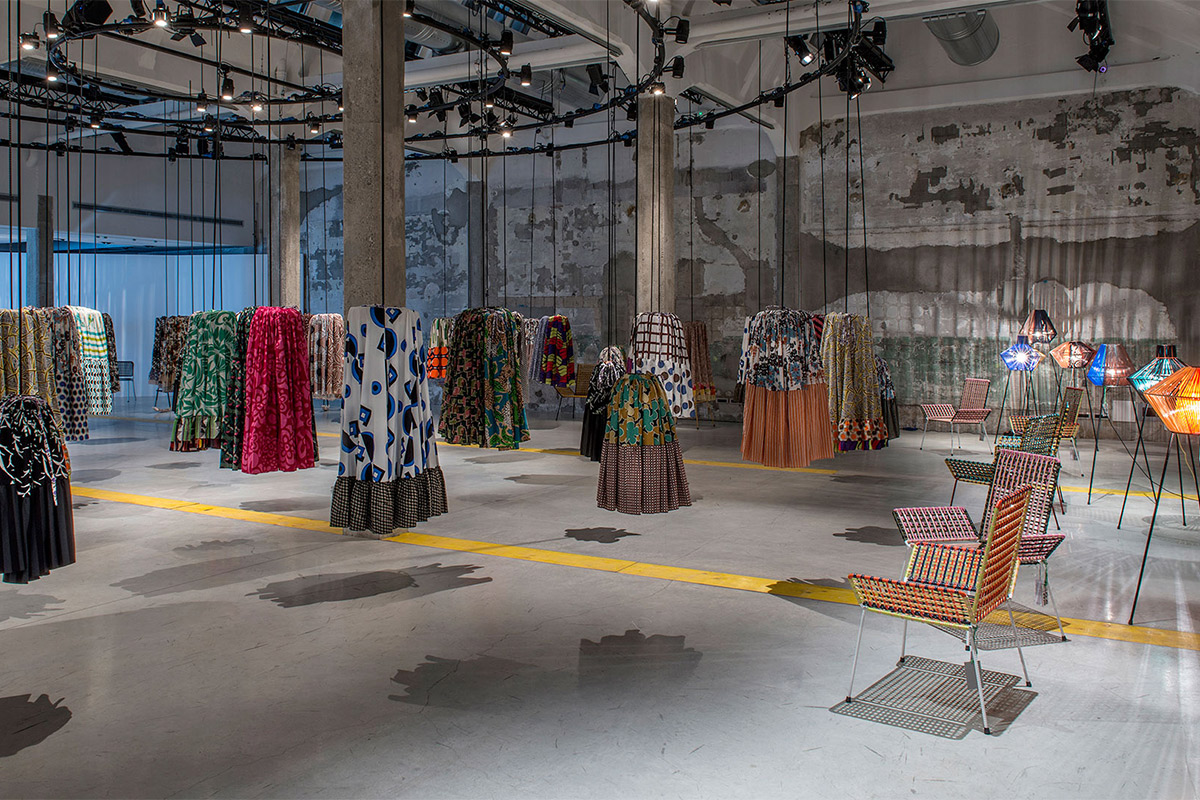 Photo courtesy of Marni.
Mandarin Oriental Milan

Perfect for a quiet Negroni moment, the new-ish luxury hotel, in Milan's center, has become popular for aperitivo. Decked out in black and white mosaic, it's also a great destination for morning breakfast meetings during design week.
Via Andegari 9
http://www.mandarinoriental.com/milan/
Photo courtesy of Wallpaper.
Bar Luce
A cinema set come to life and housed inside Fondazione Prada, the Wes Anderson created Bar Luce ticks all the right boxes: pastel decor, great coffee, excellent pastries and pinball machines.
Largo Isarco, 2
http://www.fondazioneprada.org/barluce-en/?lang=en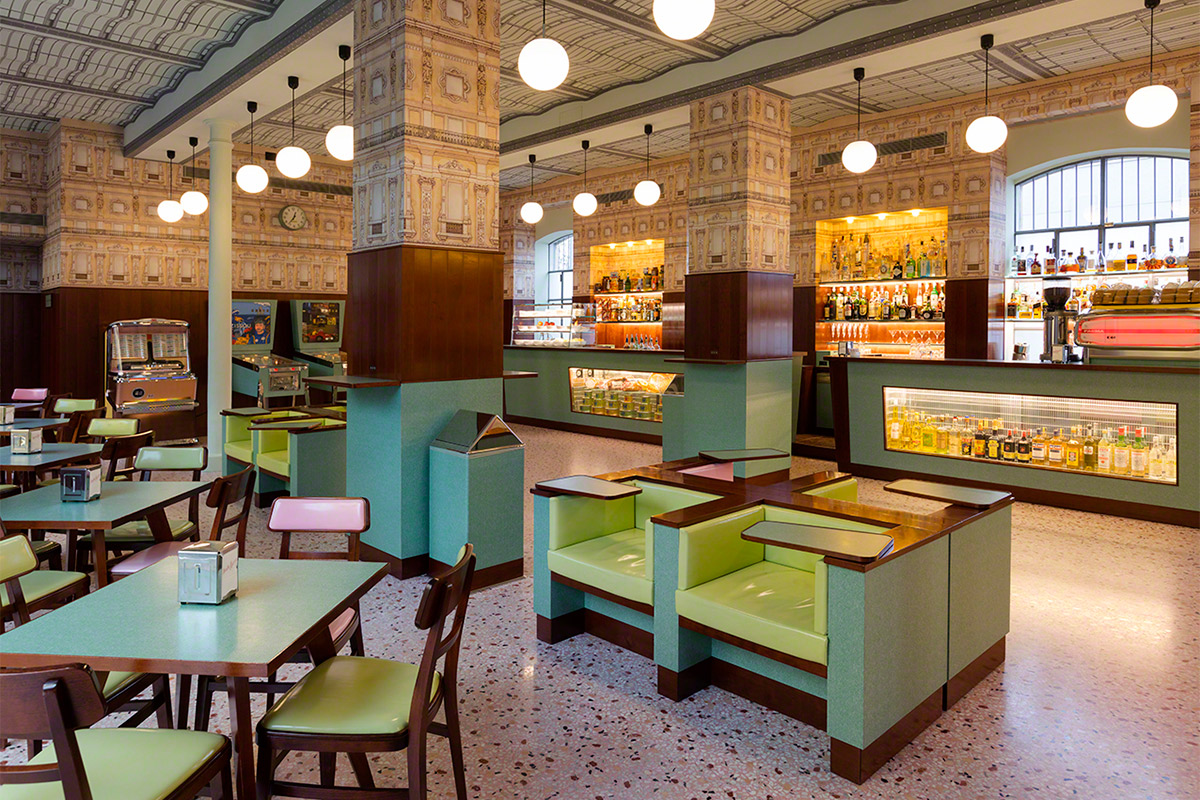 Photo courtesy of the Fondazione Prada.
LuBar Milano
Milan by way of Sicily, LuBar promises "Slow Street Food." Fresh blood orange juice, Sicilian almonds and perhaps the city's best Arancini. Check Instagram for times and locations.
Photography courtesy of LuBar.
Orto Botanico de Brera
Not the secret it once was, Brera's romantic botanical garden, established in 1774, becomes a hotspot throughout the fair. While it's hard to beat sundays in the lush gardens, save some time for the Brera Art Gallery, the Astronomical Observatory, the "Braidense" Library and the Academy of Fine Arts.
Via Brera, 28
http://www.brera.unimi.it/eng/museo/orto/
Photography courtesy of Living Corriere Italy.
Ceresio 7
Designed by our friends DIMORESTUDIO and commissioned by fashion brand DSQUARED² this rooftop complex - featuring two pools, a bar and restaurant - is a perennial, glamorous crowd pleaser. Call ahead for a prime table.
Via Ceresio, 7
http://www.ceresio7.com/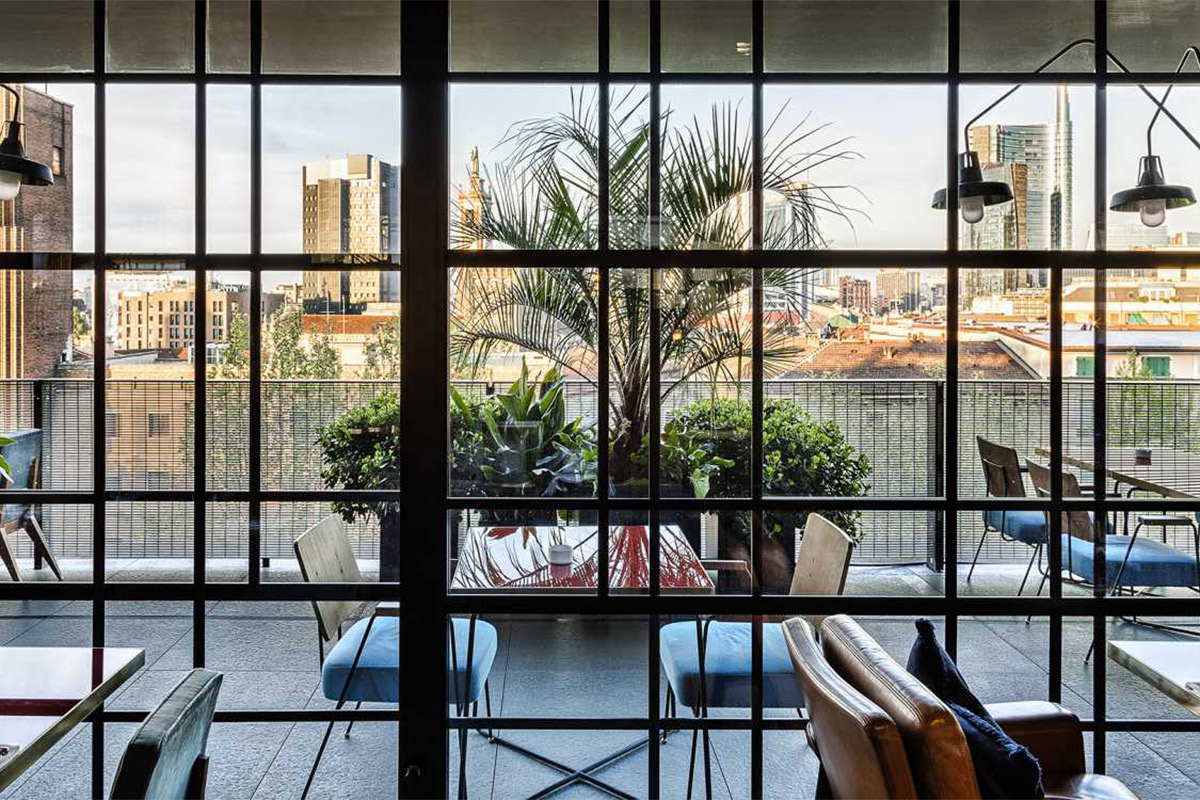 Photography courtesy of Friday Magazine.
Carlo e Camilla
Sited in an ancient sawmill, this restaurant - a hotspot since its debut in 2014 - is the ultra-chic brainchild of Michelin-starred chef Carlo Cracco and curator and art director Tanja Solci.
Via Giuseppe Meda, 24
http://www.carloecamillainsegheria.it/?l=en
Photo courtesy of Wallpaper Magazine.
Hotel de Pricipe di Savoia
When it's all getting too much, repair to this unashamedly fancy spa and health club - located on the penthouse floor with views of Gio Ponti's iconic Pirelli Tower. Excellent massages, elegant swimming pool and great people watching.
Piazza della Repubblica, 17
https://www.dorchestercollection.com/en/milan/hotel-principe-di-savoia/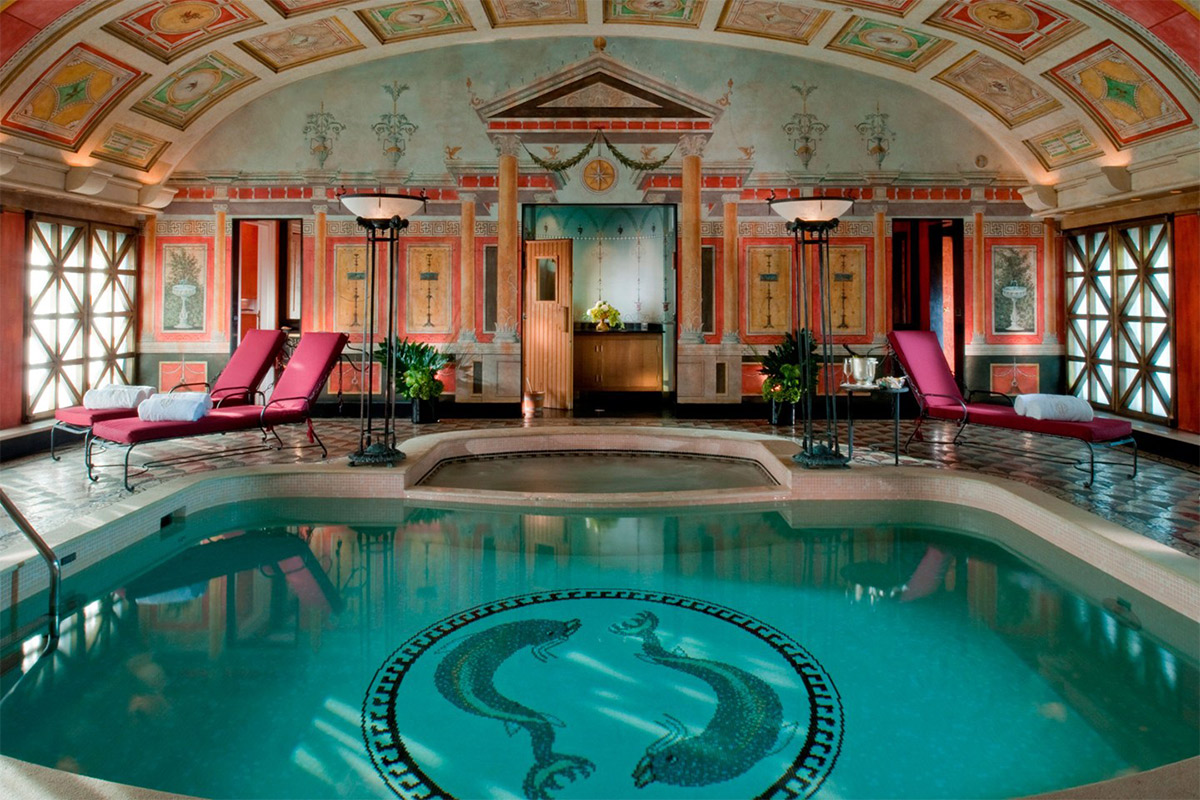 Presidential suite swimming pool photography courtesy of Conde Nast Traveller.