NY | Now Savouring: Yabu Pushelberg's Taste
December 20, 2016
Yabu Pushelberg know a thing or two about Taste. George Yabu and Glenn Pushelberg's prodigious design firm, known for marquee projects such as the New York's Park Hyatt, Toronto's flagship Four Seasons and London's Edition Hotel, balance elegance with cool and theatrics with comfort. Most recently, they created a brilliant red and white oasis for Canada House for the 2016 Rio Olympics.
True to their innovative shape-shifting spirit, the firm have launched a biannual 'bookazine,' a new kind of periodical that blends magazine and coffee table book. Each dedicated to a single theme that captivates Yabu and Pushelberg, the most recent edition surveys the concept of "Taste," and what it means to a generation of creatives. Within the issue's beautifully art directed pages, there are stories devoted to obsessive collectors, an acclaimed French perfumer and a one-of-a-kind European hotel. Get it while it's hot within hotels worldwide and a handful of specialty retailers including Paris' Colette.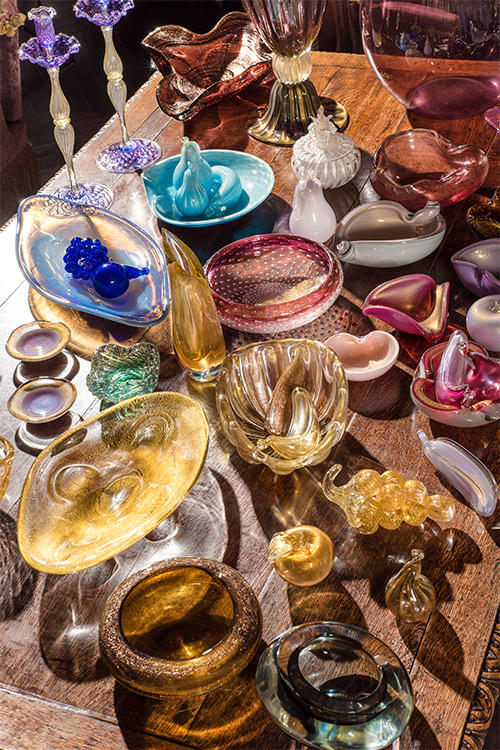 Above, Barbara Leigh's collection of Murano glass and Tucker Viemeister's collection of toothpaste.




Above, Thomas Erber and his Cabinet of Curiosities at Siwilai in Bangkok.




Left, from #WAYSOFSEEING, This Store Sounds Like: Patricia Field. Right, detail from the James Collection.


Photography provided by Yabu Pushelberg.