NY | Hiroshi Sugimoto at the Japan Society
October 20, 2017
Known for his illusory images documenting environments that include abandoned theaters, serene marine panoramas and exotic animals, Japanese photographer Hiroshi Sugimoto has always reached for the sublime. A profound sense of time, whether it's preserving personal memories or capturing a sense of the past, imbues the artist's monumental and highly collectible images.
Hiroshi Sugimoto, Gates of Paradise 9 - David, 2016. Gelatin silver print. © Hiroshi Sugimoto
Sugimoto's new exhibition 'Gates of Paradise,' now on view at New York's Japan Society, continues this obsession, drawing its inspiration from one of the earliest documented encounters between Japan and the West. The pilgrimage in question involved four Tenshō embassy boys (the quattro regazzi) who arrived in Europe as Catholic converts in 1582 and set out to experience Western religion and culture.
Hiroshi Sugimoto, Duomo, Florence, 2016. Gelatin silver print. © Hiroshi Sugimoto.
Hiroshi Sugimoto, Pantheon, Rome, 2015. Gelatin silver print. © Hiroshi Sugimoto.
Sugimoto's lense has retraced this epic grand tour with a series of awe-inspiring images which depict iconic monoliths such as Florence's Duomo, Rome's Pantheon and the famed leaning tower of Pisa. The large scale black and white photographs, often captured from below, are complemented by magnificent Japanese nanban works from the 16th and 17th century as well as other pieces that date back as far as the 13th century.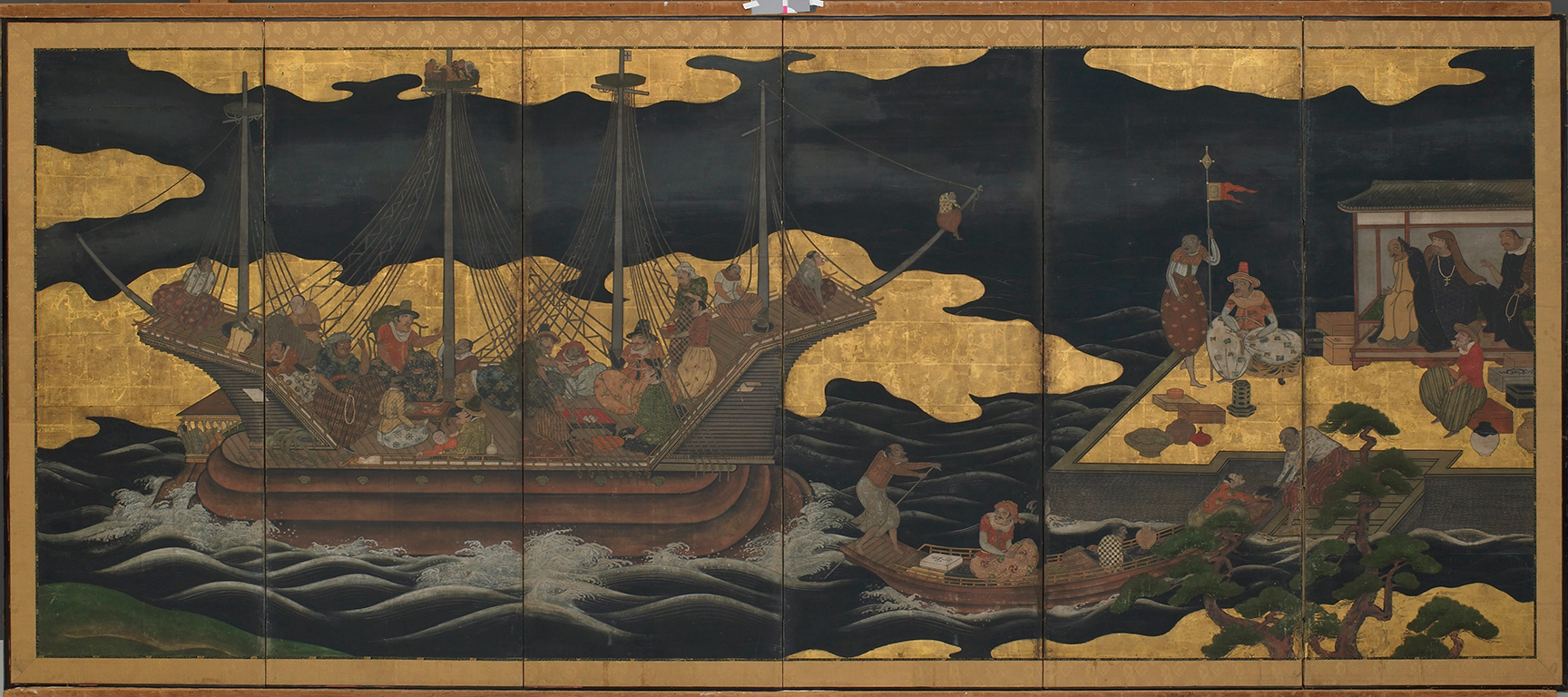 Unidentified artist. A Portuguese Trading Ship Arrives in Japan, Momoyama to Edo period, early seventeenth century. Pair of sixpanel folding screens; ink, color, gold, and gold leaf on paper. 63 x144.6 in (160 x 367.4 cm) each. Feinberg Collection. Photography by the Freer Gallery of Art and Arthur M. Sackler Gallery, Smithsonian Institution.
The exhibition rounds out what's shaping up to be a watermark year for the multihyphenate artist, who also delves into the worlds of architecture and film. In addition to a Noh performance piece staged by the Japan Society, Sugimoto has redesigned the institution's garden with large bonsai plants and ceramic tiles imported from Kyoto.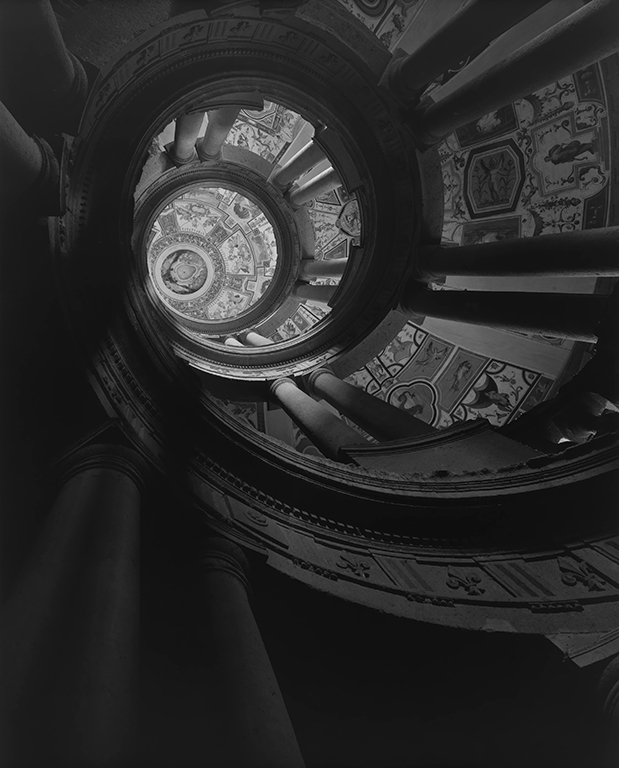 Hiroshi Sugimoto, Staircase at Villa Farnese II, Caprarola, 2016. Gelatin silver print. © Hiroshi Sugimoto, courtesy of the Polo Museale del Lazio-Ministry of Cultural Heritage and Italian Tourism.