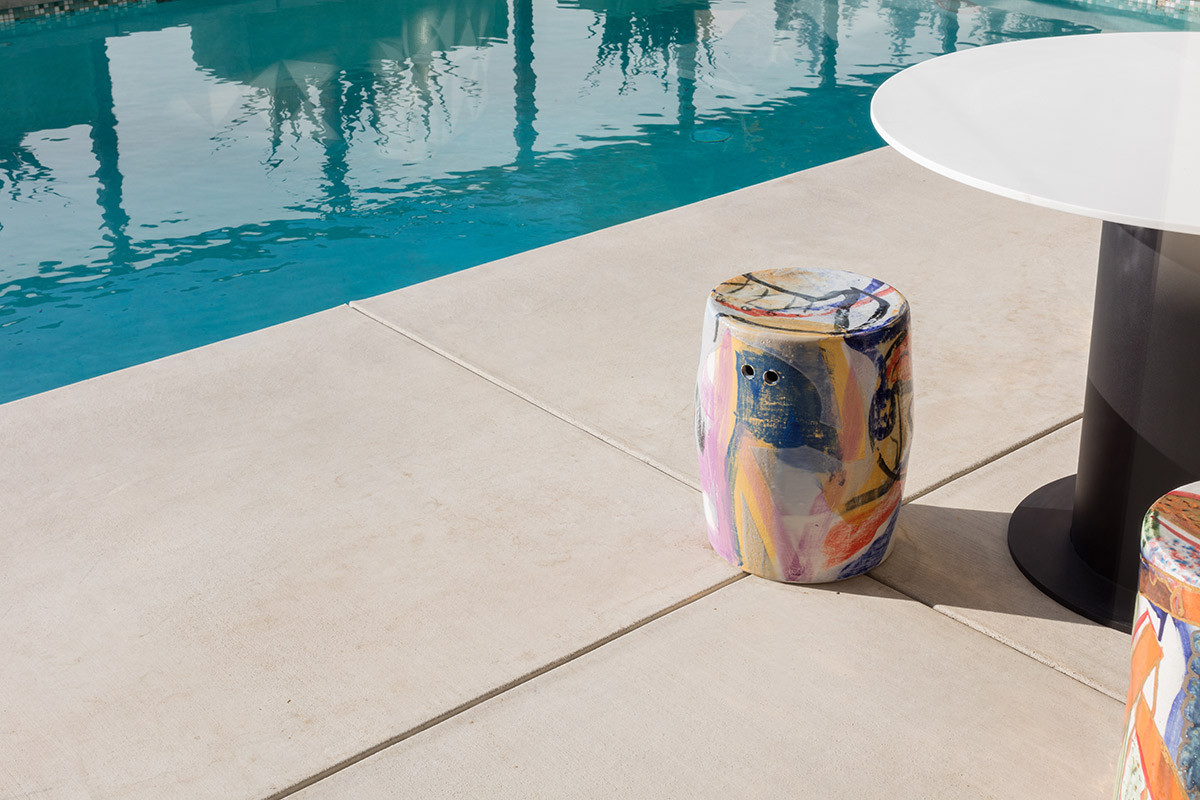 Outdoors at The Future Perfect
September 08, 2017
It would be fair to say that over the years, outdoor furniture has been given something of a bad rap: think industrial tables and chairs, generic benches and staid decorative objects.
Photography by Lauren Coleman
But at The Future Perfect we have another take. Our growing outdoor collection, many pieces of which are currently on view at our trio of galleries, aims to inject serious color and personality into any environment. In fact, many pieces push the limits of traditional form and function.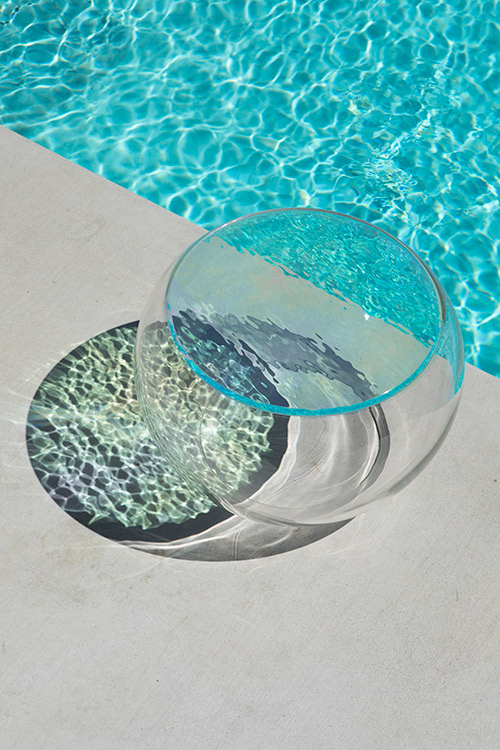 Photography by Charlie Schuck.
Take John Hogan's magnificent coffee tables, each fashioned from a single piece of blown glass. The Seattle-based designer has also created a series of "water lenses," which prismatically capture the sun's rays.
Photography by Yoshiro Makano.
There's also Venezuelan designer Reinaldo Sanguino's iconic hand-painted stools and chairs, which are complemented by his new showstoppers including a majestic bird-bath and moon-shaped wall sculptures.
If you visit our West Coast locations - The Future Perfect Gallery in San Francisco and Casa Perfect in Los Angeles - you'll appreciate a completely fresh take on outdoor living. In San Francisco, the lush outdoor deck is anchored by the formidable-looking table and bench from Piet Hein Eek's Zinc collection.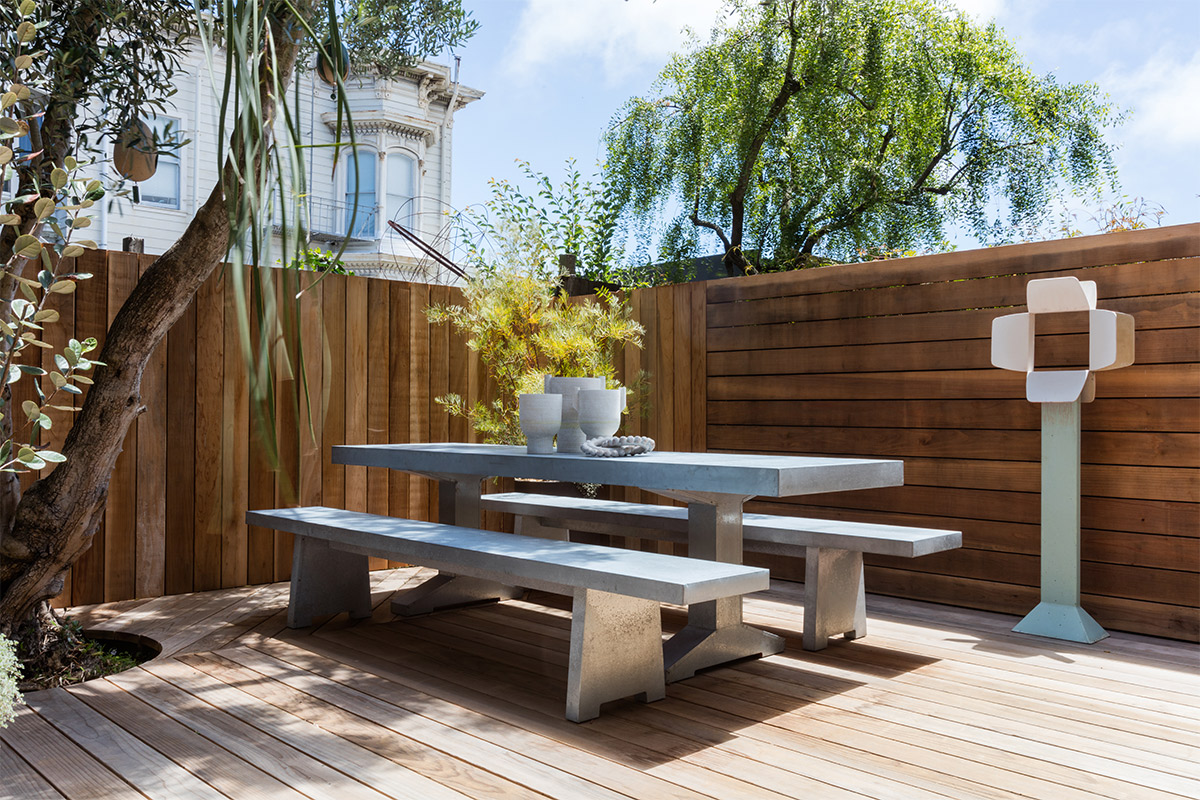 Photography by Lauren Coleman.
Among other treasures, are the Helios Lounge, an ingenious first-of-its-kind bench that is radiantly heated from within (allowing one to extend the summer days all year round).
The Future Perfect galleries have also become known as destinations for innovative and iconoclastic ceramics, objects d'art and vessels.
Among these are the sublime, one-of-a-kind vessels from ceramicist and artist Jonathan Cross, who uses wood-firing technique to create durable and usable clay pieces that exude elemental cool, whether they're placed inside or out.