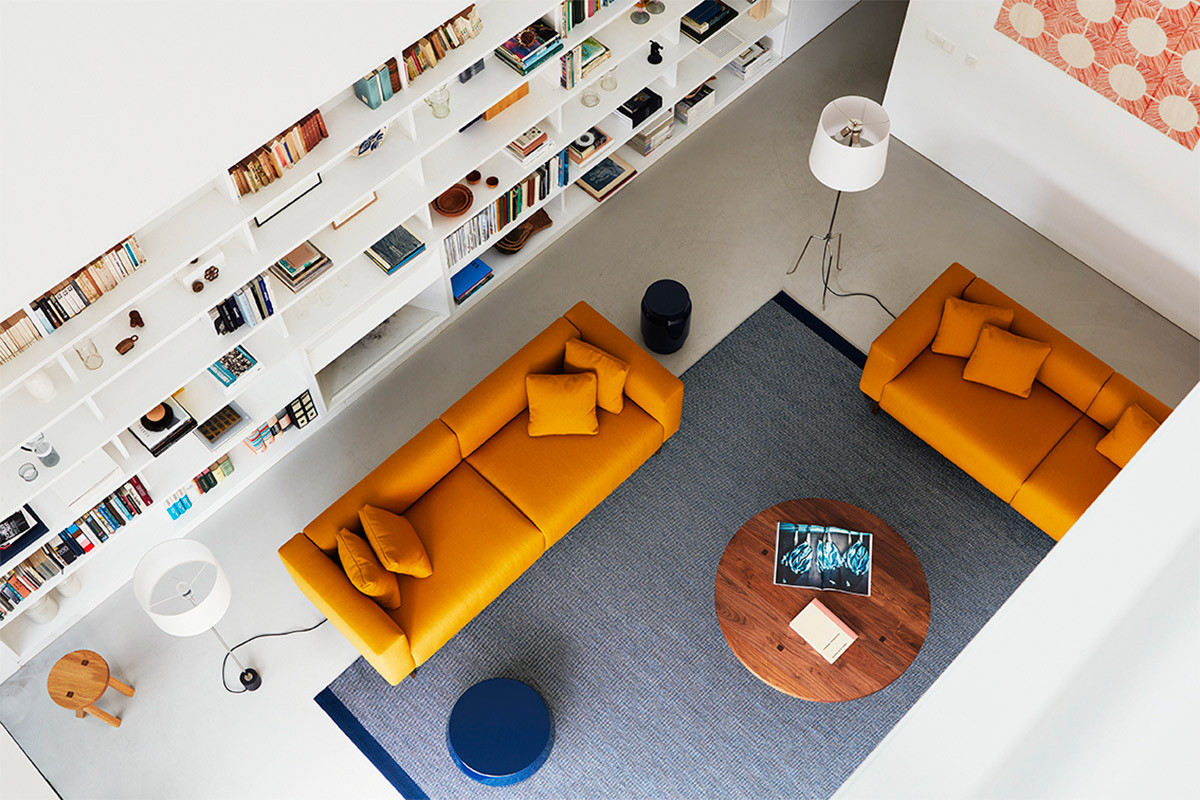 Red House designed by De La Espada
July 26, 2017
Text courtesy of De La Espada and photography by Yuki Sugiura.
For De La Espada's Summer 2017 photoshoot, they journeyed to the village of Azeitão, south of Lisbon to Red House, a single-family residence designed by EXTRASTUDIO with landscape by Oficina dos Jardins.
Lianou Stool and Sofa Eight.
Housed in a former winery, the design breathes new life into the existing structure while preserving the land's orange orchard. Though two façades are windowless, the house connects interior and exterior spaces through quietly effective interventions: a courtyard that brings light into the darkest part of the house, and fourteen metres of sliding windows opening onto the garden.
Solo Oblong Table and Solo Dining Chairs.
Reflected onto the mirrored walls inside, the garden is present indoors even when the windows are closed. A reflection pool tempts an outdoor swim among the fragrant fruit trees.
Extend Mirrors and Commune Stool.
Drape Desk and Capo Dining Armchair.
This contemporary home makes use of all original materials: the old roof tiles were reused, stone was transformed into sills, and the timber roof structure became an exterior deck.
Armstrong Sofa, Armchair and Coffee Table.
The red exterior, for which the house is named, was achieved by adding a natural red pigment to the mortar, allowing the house to age gradually without ever requiring a coat of paint. The color reacts to the environment, becoming lighter or darker depending on the humidity.
A perfect companion for De La Espada furniture, Red House is sensitive to the passage of time and locality, firmly Portuguese with a universal appeal.
Hepburn Bed, Mira Lounge and Ottoman and I Beam Table.