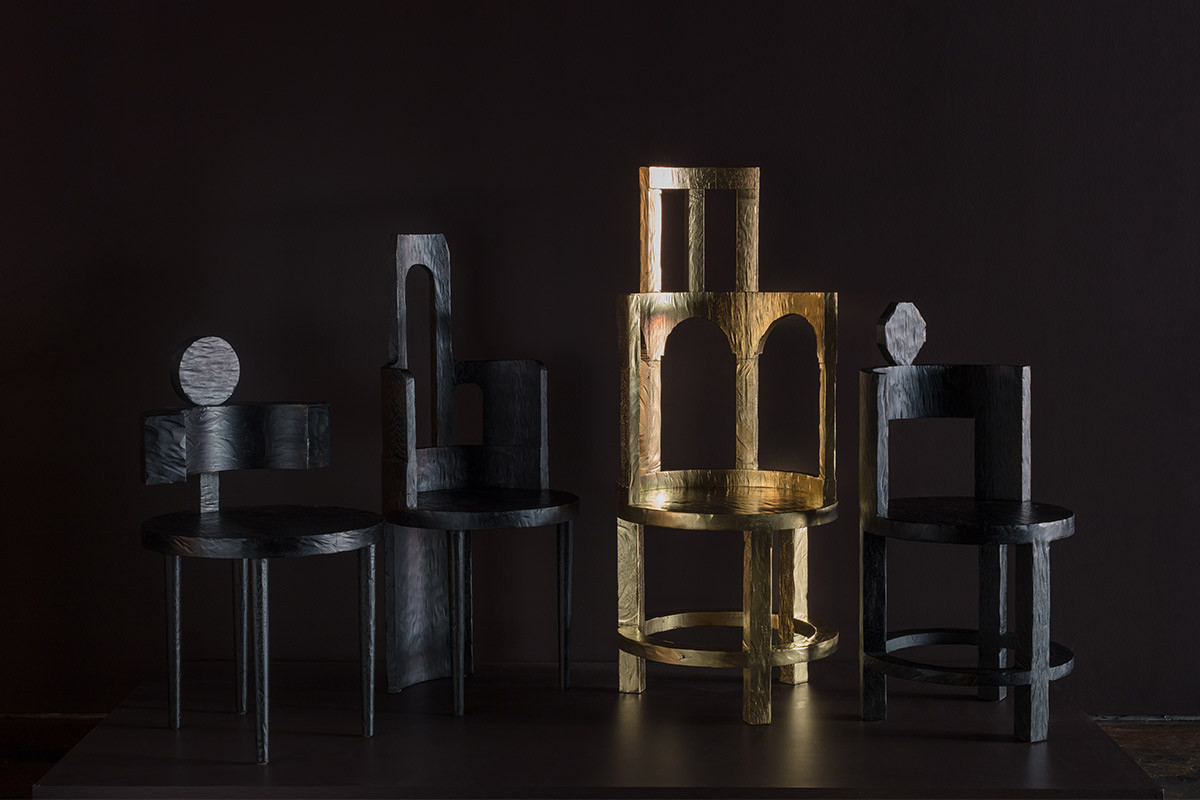 ROOMS: Alchemy -- Turning into Gold
May 30, 2017
Rooms, the design world's favorite witchy collective, continues to achieve great success without losing any of their idiosyncratic edge along the way. Their latest collection - Alchemy – Turning into Gold - currently on view at The Future Perfect's Manhattan gallery, exemplifies their singular aesthetic: creating directional pieces that speaks directly to their home based of Tbilisi, Georgia whilst also exacting tremendous international appeal.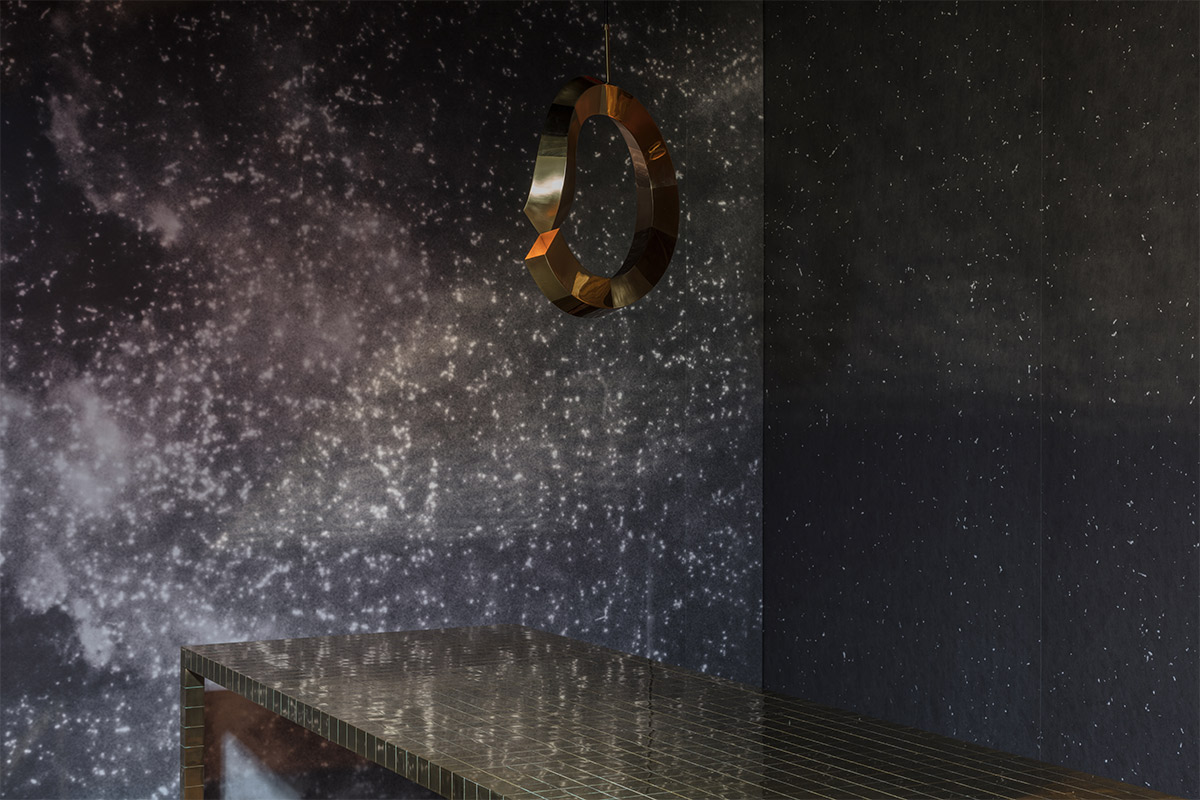 Photography by Lauren Coleman.
For the ethereal installation, Rooms custom-designed the gallery to reflect their ideas of a mystical universe; the multi-sensory experience includes Georgian artifacts, an ethereal wall mural and other aspects that touch on Eastern Europe's ancient traditions and mythologies.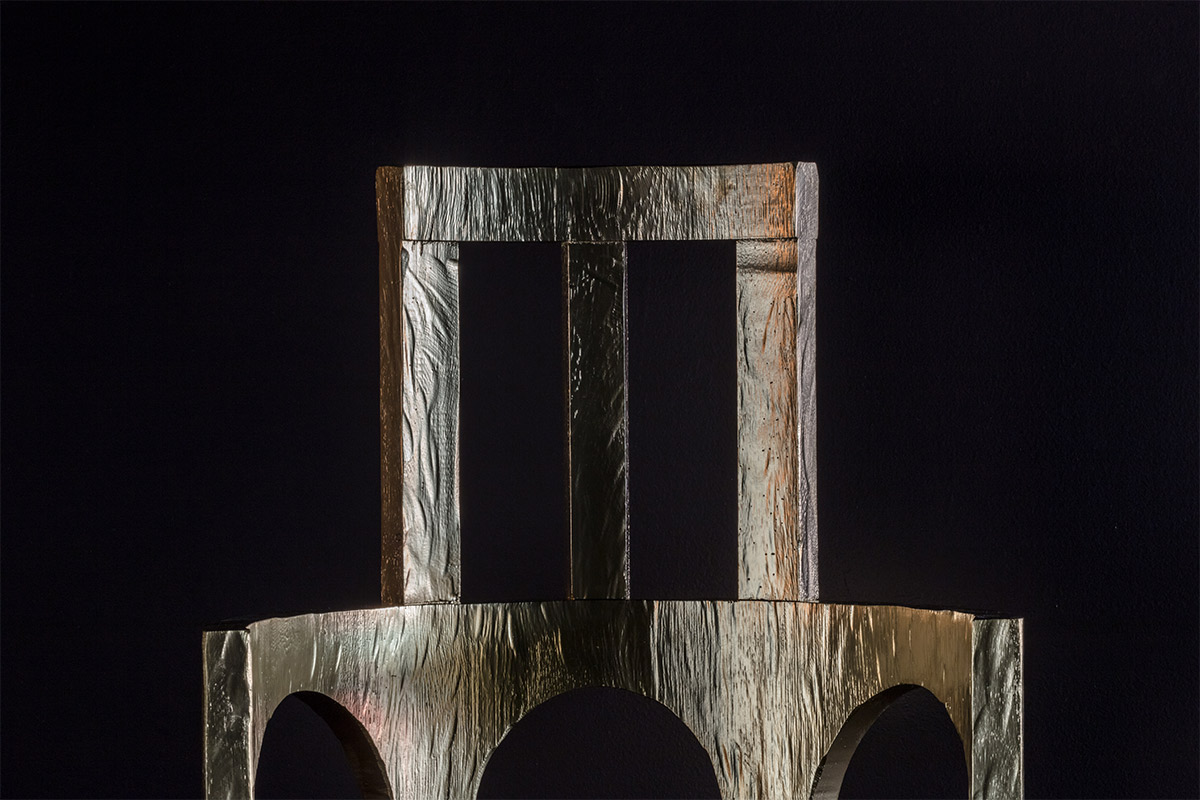 Photography by Lauren Coleman.
The same quixotic spirit pervades the new collection. To convey the notion of alchemy - which transforms the quotidian into gold - the collective created a trio of tables, which feature gridded surfaces of different patinas (reflecting the Alchemical process). Among our other favorites are chairs, coffee tables and lounges rendered in burnished wood and gold, some made with wood salvaged from 100-year-old demolished Georgian houses. A new series of lighting also expands Rooms' steadily growing repertoire.
Photography by Lauren Coleman.
Having experience Rooms' magical and sometimes esoteric take on design, as well as their home country's emerging reputation as an ultra-cool capital - I think it may be time to book the next ticket to Tbilisi.
Photography by Lauren Coleman.