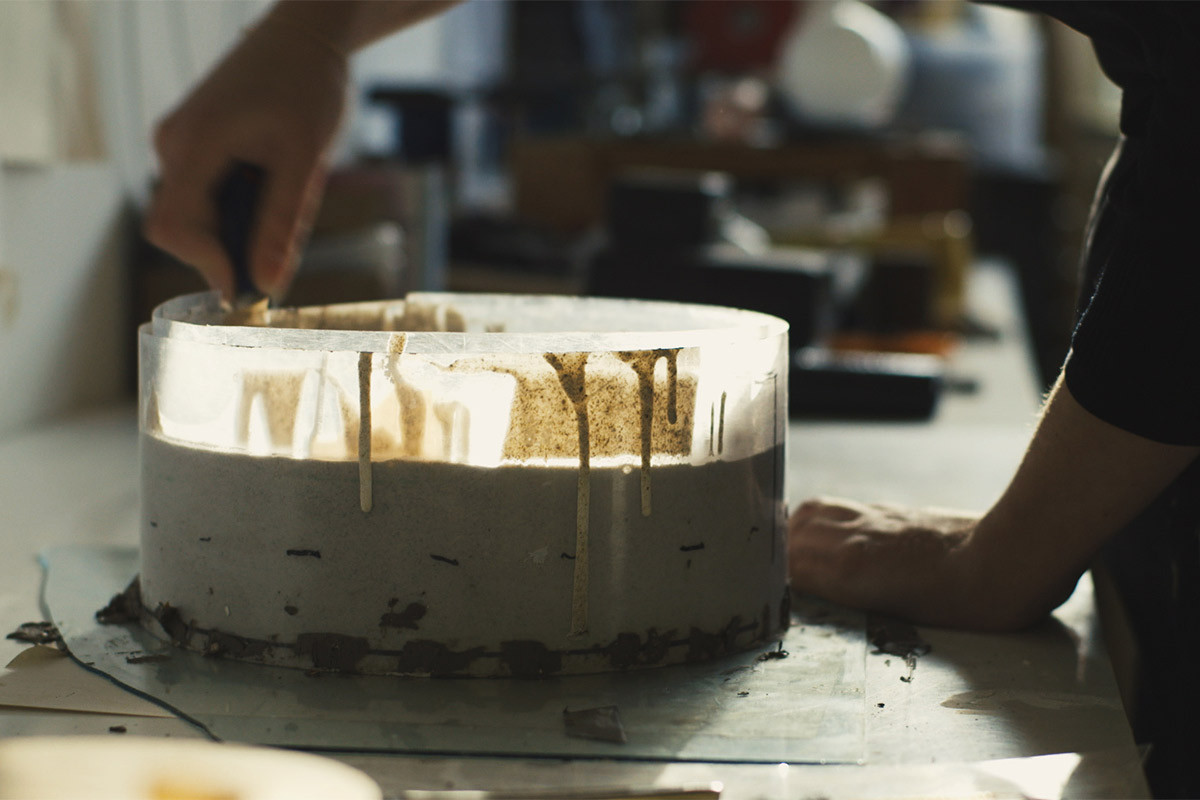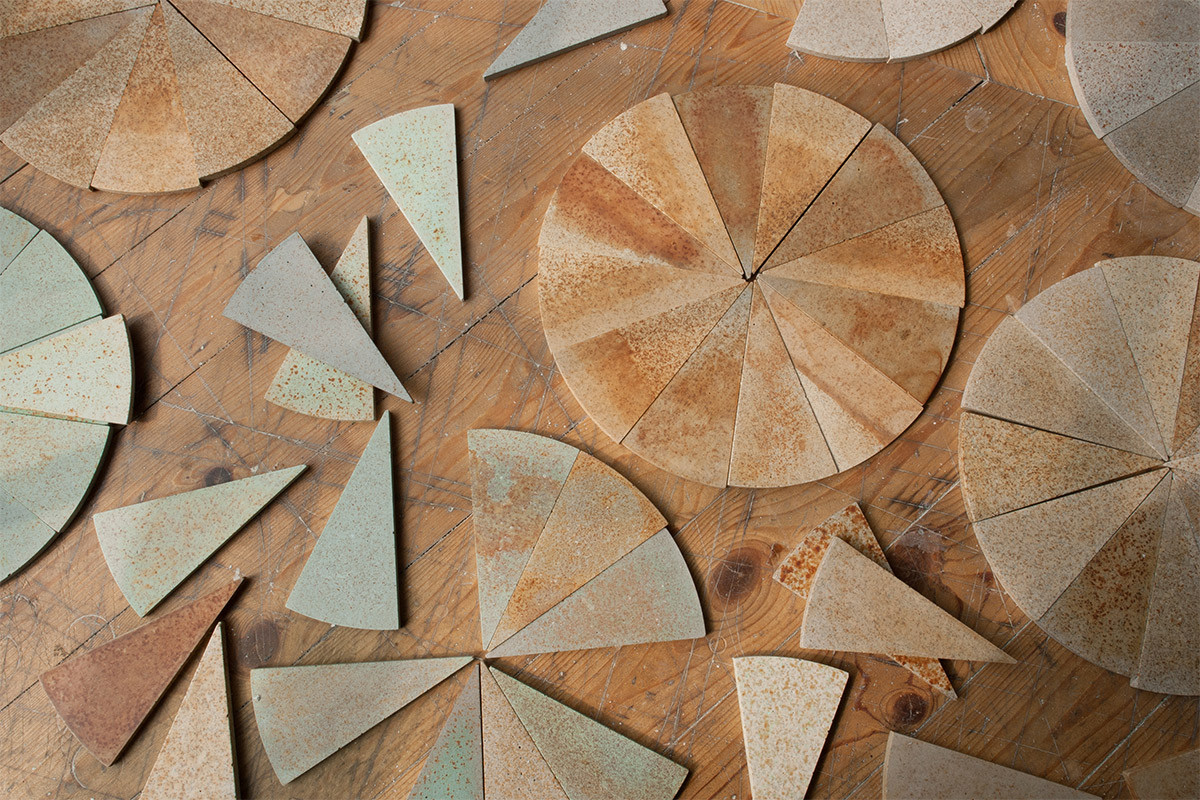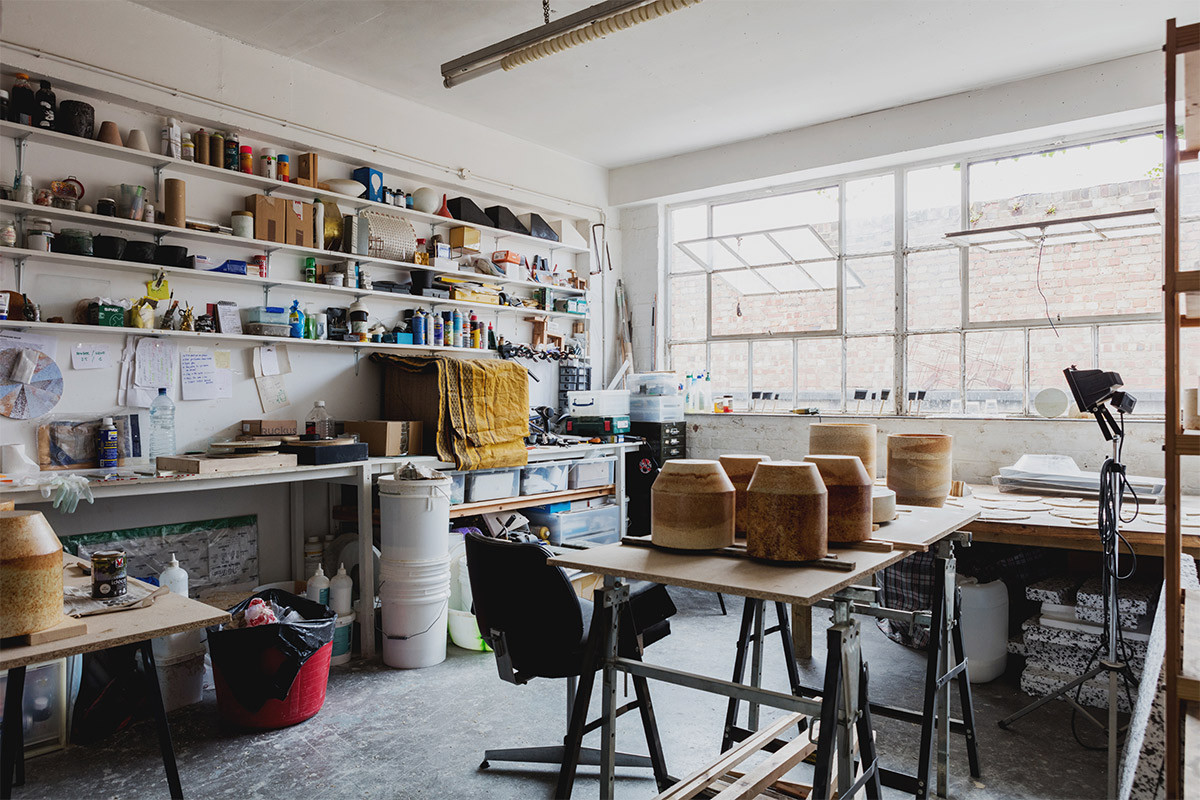 RUST by PRIN London
January 31, 2017
French born designer Ariane Prin's work is experimental and progressive. With her new RUST homeware collection, which debuted at Design London in 2015, she continues her exploration of raw and discarded materials. The in-demand designer took some time to talk us through her unique creative process.
View the RUST collection by PRIN London here.
Can you talk a little about your inspirations and how they find their way into your work?
My studio work is home to a wide variety of joyously messy material experiments. My focus lies in making site-specific connections between human activities and environmental principles. I find my inspiration by simply looking around me, I analyze the place or the area I am working in, the people that live and work there, their culture, their needs, and I use their discarded materials for specific products production for this community. I am also fascinated by craft skills and materials, I often end up creating my own material together with the machine to process it.


Collaboration is a key facet of your creation process. Why is it important?
I love learning through my own making, but it is also so important for me to enrich my projects by working with people outside the design world. This has led to collaborations with a wide range of professionals, including Japanese craftsmen, bakers, hairdressers, acrobats, biologists and engineers in environmental technology.
The experience that marked me the most I think, is the one in Japan. I was quite young and went to the countryside of Fugimi prefecture, at the DECOBI Art and Craft school for five months as part of a school exchange program. I love challenges and this once was such an intense and beautiful one, I learned so much during my stay. I believe it is important to stimulate your work by putting yourself in situations where you are forced to think out of the box.




Could you talk us through your collection RUST? How did you achieve this effect?

A continuation of my line of work, RUST is inspired by the desire to create new form and utility out of commonly disregarded waste materials. The collection's varied surface patterns are obtained by the oxidation of metal particles originating from locksmith shops and other metalworking workshops local my studio in East London. No two items in RUST are the same: each is made by hand using one-off molds and the metal dust oxidation gives each product a unique texture, varying in color and intensity. This oxidation process can take from weeks to months, depending on the effect I want to get on the piece.




The materials you've used for the RUST collection mimic nature in that they change over time. How was this method developed?
It was an accident. One day I decided to do a big cleanup of my studio, a lot of materials I was keeping for years came up and I decided to mix them and do little experiments. I went away for a week and when I came back I noticed that the RUST samples had changed color, they turned into a color I quite like, a sparkle of orange, yellow and brown, quite warm.




Your work incorporates reused and leftover materials. Why did you begin gravitating towards these materials?

When I started studying product design we were asked to represent our ideas in 3D, through mock-ups or prototypes. I did not have a lot of pocket money at the time, so I was finding my materials on the street. Sixteen years later, I am still doing the same thing, using what I find around me to make my projects.