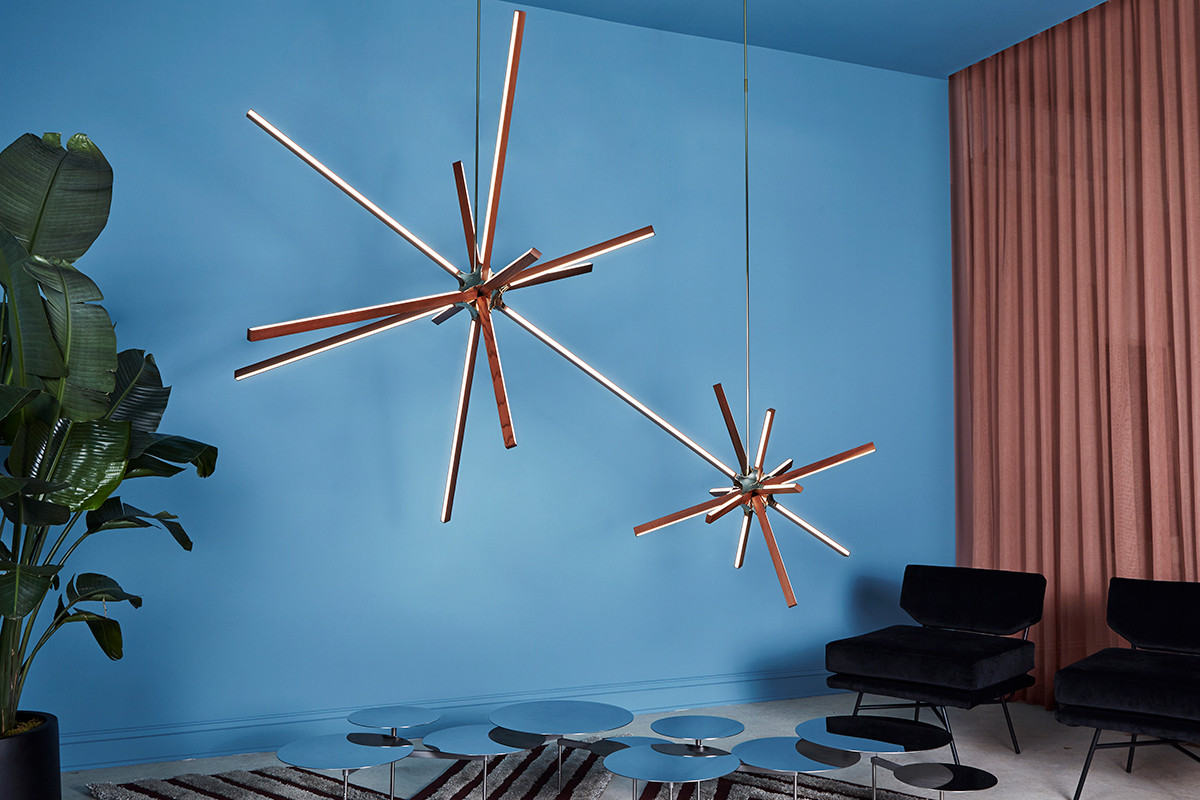 Rux
November 29, 2017
Founded by creative director Russell Greenberg in 2008 as a "a platform to support diverse interests and foster a collaborative design culture," Rux is a multidisciplinary studio that produces consumer products, architectural master plans and furniture. The practice's first collaboration with The Future Perfect is the Boom series, an ingenious modular system of LED lights paired with reclaimed wood. To coincide with Rux's launch at The Future Perfect, we spoke with Rux's founder and creative director Greenberg and Stickbulb cofounder Christopher Beardsley.
Can you tell us how the Rux/The Future Perfect collaboration came about?
Patience and persistence. Every NYC-based designer dreams of showing work at The Future Perfect and we are no exception. David recently saw our Boom chandelier in Milan and shortly after our Ambassador Light sculpture at Collective Design Fair. That one-two punch helped get us the momentum we needed to join the Future Perfect family.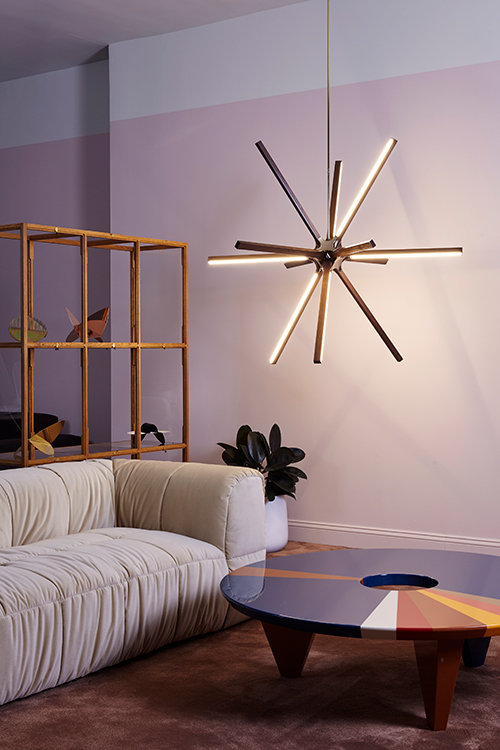 Photography by Joseph De Leo.
What was your approach to the collection and what did you hope to achieve with it?

Much of the wood we use comes from demolished barns, factories, and water towers in and around NYC. The rich history of these materials inspired the BOOM collection. BOOM makes you feel witness to the explosive moment of a building's destruction; where its wood is liberated and begins its transformation from architecture into light.
Photography Joseph De Leo.
Can you talk us through the stickbulb collection and explain its distinguishing traits?
Stickbulb is an electrified erector set. We are able build [anything from] tiny table lamps to room-filling installations using the same basic parts. We make it our mission to have these parts beautifully and sustainably made and most importantly, to be reclaimed from demolished structures that imbue our minimal sleek forms with rich history and character.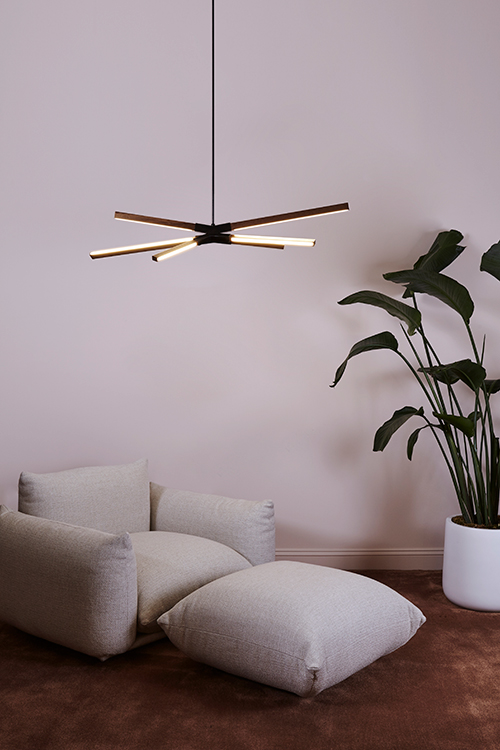 Photography by Joseph De Leo.