Seungjin Yang & Bower Studios
May 18, 2019
As evidence by the blockbuster show The Chair, staged at The Future Perfect's Manhattan gallery during design week, it would seem there is no limit to the possibilities of this furniture staple. To coincide with Los Angeles Legends Art Fair, The Future Perfect presented the mind-blowing work by Seoul-based designer Seungjin Yang at Casa Perfect Los Angeles.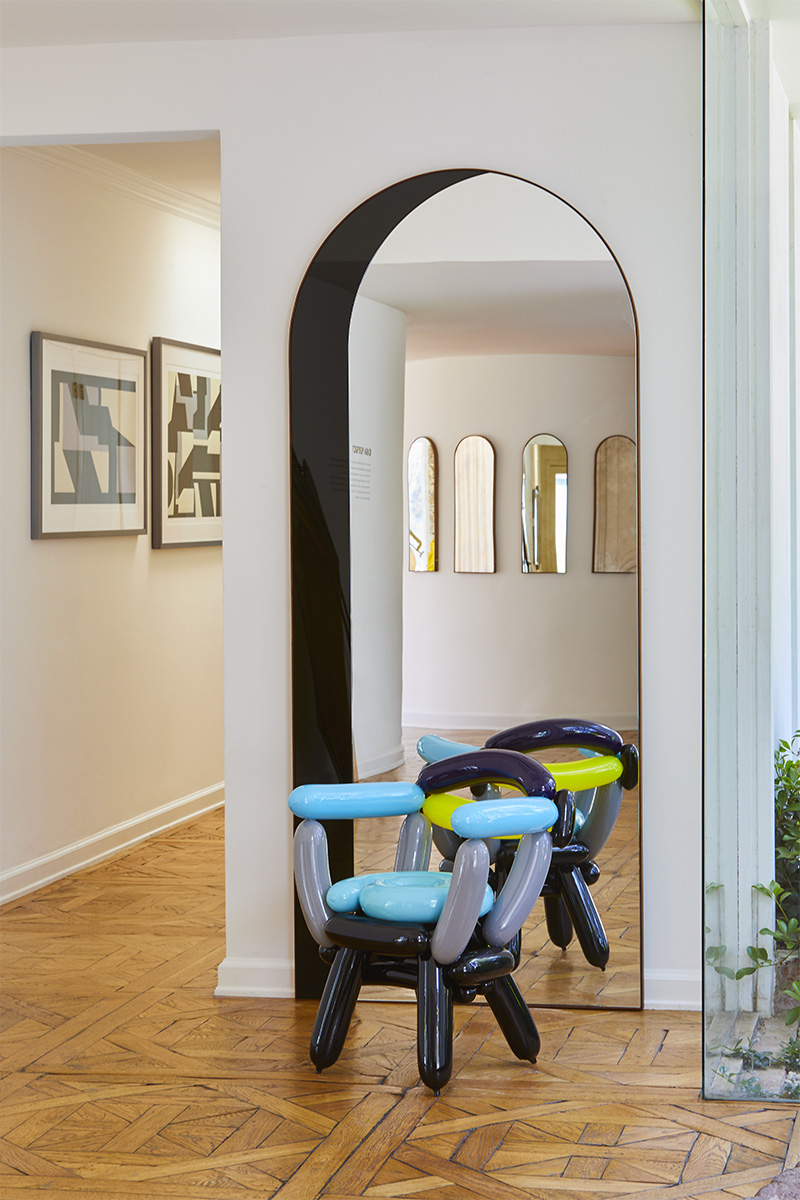 All photography by Yoshihiro Makino.
After receiving a BA in metal art & design from Hongik University in 2013, Seungjin began his infatuation with the prosaic balloon and began experimenting with unorthodox forms and atypical materials. His foremost creative challenge was using the balloon - a notoriously ephemeral object most associated with childhood - to produce solid, functional pieces. The Korean artist is best known for the subsequent "Blowing Series, whereby blown balloons are coated with epoxy resin and shaped as furniture, such as chairs, benches, and stools."I tried to turn a simple making process based on my personal childhood memories into an industrial fabrication furniture-making process," he has stated.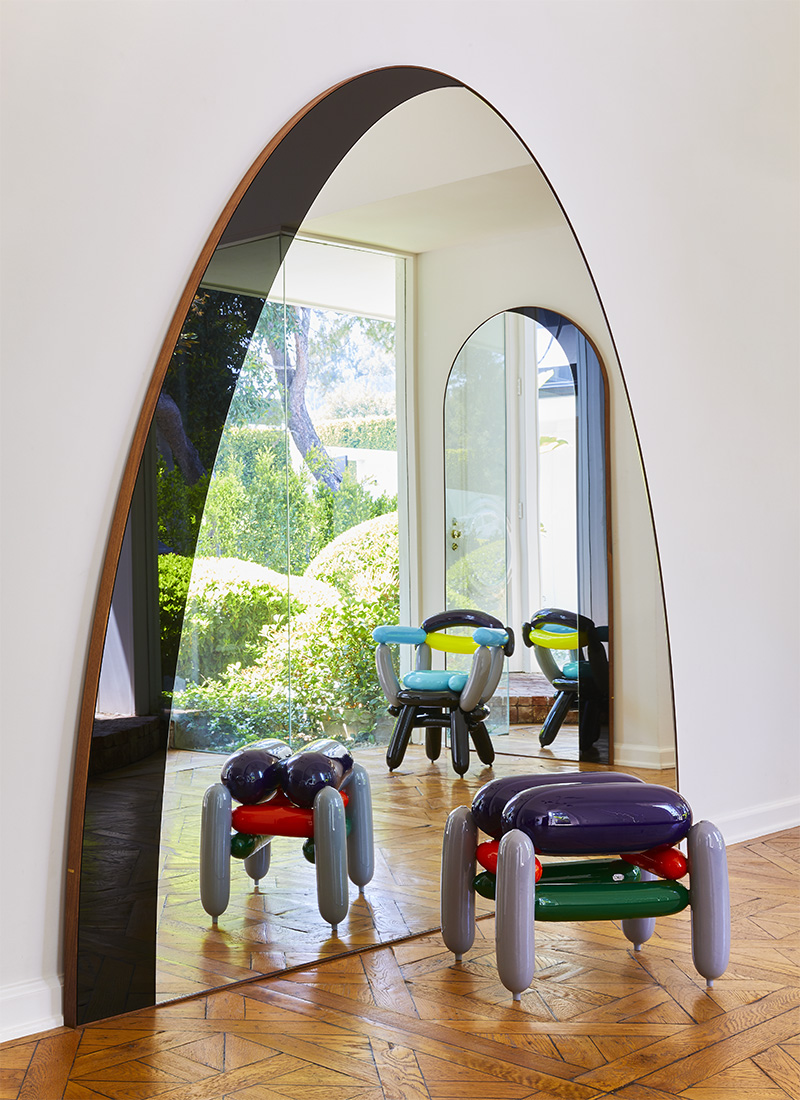 This extraordinary work juxtaposes a childhood material not known for its permanence with cutting edge industrial design. It's a complicated process that requires blowing up balloons into the desired shape and size, and then affixing them to form furniture, including chairs, benches, and stools. Epoxy resin is then poured over the pieces, and repeated a total of eight times to achieve a suitably durable and rigid structure. This highly-perfected process means it takes an entire week to produce a single stool. The wait is certainly worth it: the finished products, with their ultra glossy surface and wild colors, are object of splendid imagination.
Complementing the exhibition is a series of slick new mirrors from New York-based Bower Studios. The studio - comprised of partners Danny Giannella, Tammer Hijazi and Jeffrey Renz - is a multidisciplinary firm that elevates the everyday into the poetic. Like previous works, the firms new mirrors explore perceptions of depth, light and self. Ambitiously scaled, the work injects Casa Perfect with an entirely new luminescence, particularly juxtaposed against Seungjin's dreamlike chairs.