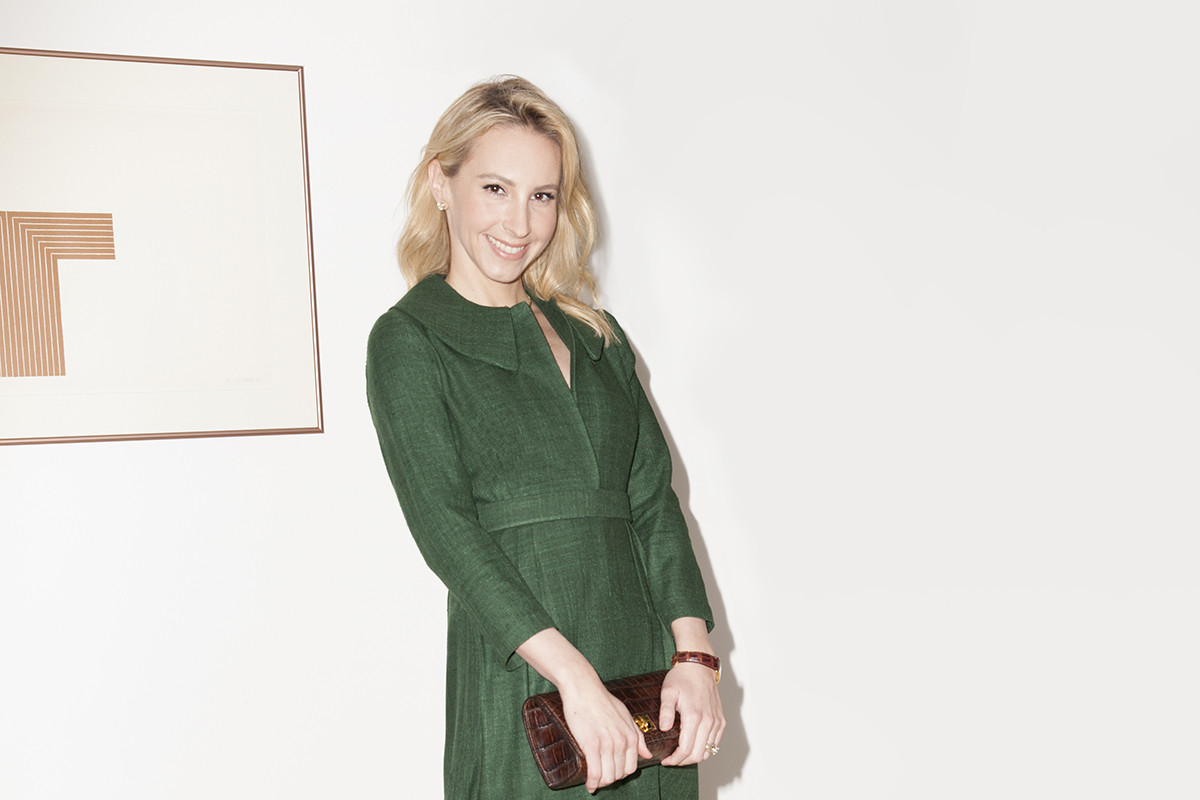 Shopping with Natalie Bloomingdale
July 16, 2019
It's rather an understatement to say that stylish California transplant Natalie Bloomindale is adept at multitasking. In addition to running boutique public relations firm Nash and Lee PR Shop, which collaborates with some of the biggest names in fashion and media, the Texan native has struck out with a new online retail venture SIL (stuff i love). As the title would suggest, Bloomingdale took the chance to create a highly personal selection that reflected her taste and glamorous Angeleno life. As such, Bloomingdale has collaborated with cult lesser-known brands including Cassandra Collections, Tish Cox and the vestigial Belgian shoe maker helmed by Hayden Lasher. One of SIL's more intriguing partnerships is a capsule collection with the Beverly Hills Hotels, a longtime haunt of Bloomingdale. In that spirit, we slunk into a booth at the famous Polo Lounge to talk fashion, Hollywood and of course, Bloomingdale's TFP favorites.
On her TFP picks:
"I've been such an admirer of Marta Sala ever since I read about her collection in a story by Pilar Viladas in Town & Country several years ago. I love that there are so many configurations and applications to each piece - the geometry of it all is very appealing. This Duda chair was part of her debut collection, and I just have to find a place for it someday in my own home!
My husband loves the color blue. I can usually get away with a purchase if I explain that "it was blue" - so I'm drawn to this lamp for its beauty, lines, and of course, the deep blue like Jason Martin's. "Ultra Blue" as well as Baldessari's "Blue".
The texture is riveting. I have an affinity for paper and its properties. This beautiful wall covering reminds me of a similar art work by Eduardo Santiere that I have never been able to forget! "
"I LOVE what Eric Roinestad is doing… I first discovered his work at Casa Perfect in Los Angeles and have been following it ever since. His pieces are so unique and have such mesmerizing personalities - even his vessels that don't have faces look like friendly little people to me. I need them!
Whoever thought of outdoor rugs to enhance design probably lived in California. With the amount of time we spend enjoying the beautiful weather here, it's a great idea and amplifies any outdoor living space.
These multi-dimensional mirrors by Michael Anastassiades seem to be making a commentary on reflection. What a neat, thought-provoking concept. "
Can you talk us through the genesis of the SIL, your outlet for independent designers?
It's a departure from the influencer-driven mindset of the industry. I saw an opportunity to give likeminded shoppers access to unique pieces and unfamiliar designers. Interestingly, the majority of my customer base are involved in interior design. I think perhaps interior designers are interested in timeless pieces; they care less about labels and more about quality and story. I launched The SIL after seeing that one of my favorite designers (Tish Cox) didn't have an Internet voice. Every time I wore her pieces, people ask about where they could buy. I created the platform to share her beautiful pieces with an extended audience. I invited dear friends who were also in the fashion/accessories space like Hayden Lasher (her family started the Belgian Shoe store, and her handbags were created to complement the iconic loafer) and (I've been wearing her jewelry for years!) to join in on the fun, and it has really grown organically from there.
I wanted The SIL to feel like my little tribe, which is why all the models are my personal friends, and my precious dogs, Cecile and Nancy, share the frames. A friend from my hometown in Texas is my website designer, and a very dear friend's roommate did my branding – which I molded after my absolute favorite place in California – The Beverly Hills Hotel. Another friend of a friend, the photographer, has a style that is captivating and authentic, which felt in sync with what I'm doing.
Palomino Mink Poncho by Chasseur NYC
There are many, but can you name any of your favorite entrepreneurs/creators on the site?
Well, the site is called "Stuff I Love" after all... There's something I love about each of these creators, naturally! I love the fabric choices and silhouettes that Keehn Deutch employs for each of their modern-meets-timeless dresses. To me, they evoke a graceful femininity that translates to confidence when wearing them. Both of the co-founders are also in the interiors business, which is evident in the architectural subtleties of their designs.
I love fur! Patty Madara behind Chasseur NYC created the most beautiful pieces for The SIL. I have never seen a palomino mink poncho like hers – and the stole is elegant
and versatile.
The SIL x The Beverly Hills Hotel collection
How did the collaboration with the Beverly Hills Hotel come about?
The Beverly Hills Hotel is a very happy place for me. Merely driving by the "Pink Palace" on Sunset Boulevard brings a smile to my face. Whether it's your first visit or five hundredth, all feel welcome and right at home. During the branding process for The SIL, I wanted to evoke the essence of the storied hotel, since the optics have such a positive connotation for me.
One of the purposes of The SIL is to widen each designer's network of support and admiration, and I truly couldn't think of a more delightful place to do that. Our collaboration, a capsule collection, was the first of its kind for The Beverly Hills Hotel. To have my favorite designers coalesce with my favorite setting for a beautiful fashion moment was a full-circle moment. I had each of the five participating designers pay homage to the legendary hotel by designing a piece using not only our shared color palette (hunter green, blush pink) but also tapping into our shared appreciation for timeless style.
As a Texas transplant, what do you like best about LA and can you name some of your favorite spots?
If only LA had quality Tex-Mex! I miss that food group… I love Jeff Klein's new club, the San Vicente Bungalows. The service and attention to detail is impeccable. Mameg is my favorite shop in LA. The fashion pieces they procure are truly works of art. What also sets the store apart are their forward thinking installations, like one recently for Bless, a Berlin-based design house. Of course, the sweeping views from Casa Perfect are spectacular, and I so enjoyed the recent Warhol exhibit!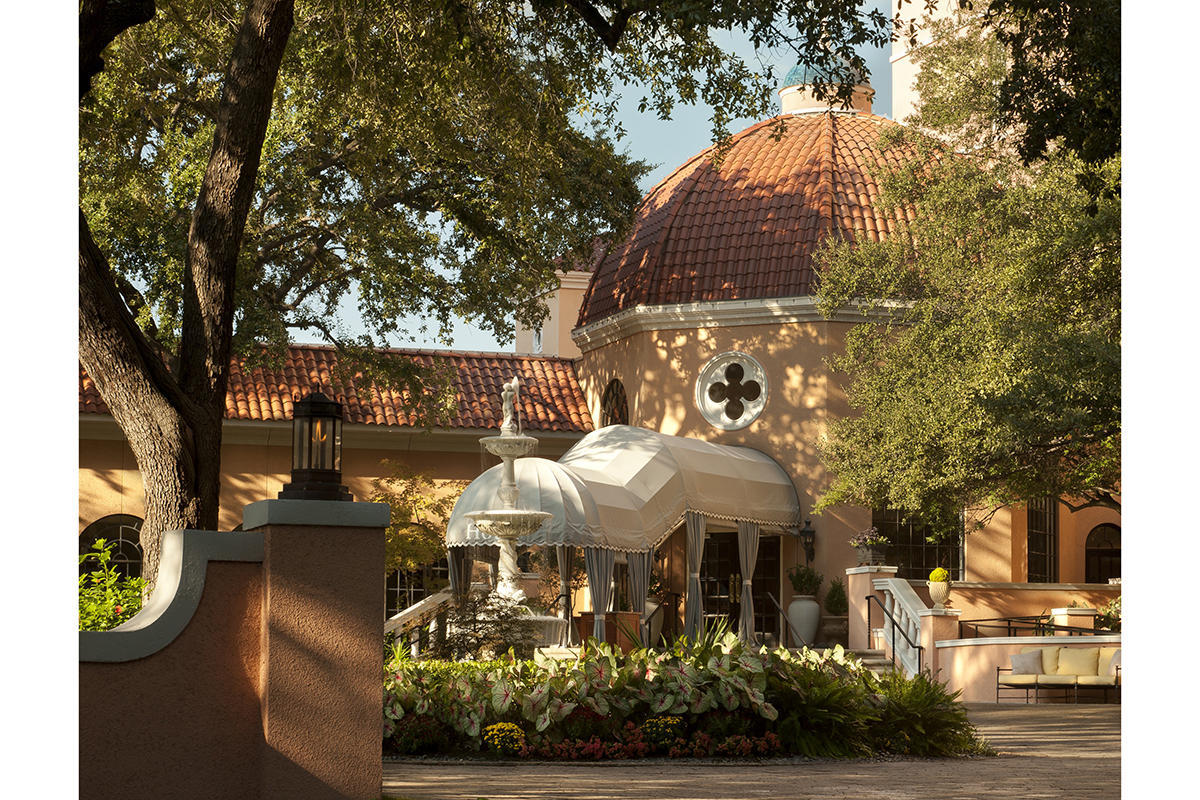 Rosewood Mansion on Turtle Creek
What are a few under-the-radar travel spots you don't mind sharing with us?
Hmmm... for unexpected travel spots: I try to return to Monterrey, Mexico every year... there's a magic there I can't explain. The "Cerro de la Silla" (a saddle-shaped mountain) view never gets old for me... it's beautiful!
I think everyone should go to an Ole Miss football game in Oxford, Mississippi, before they die.
The Rosewood Mansion at Turtle Creek in Dallas has a sweet spot in my heart... I frequent Dallas often, and this is my favorite hotel there – from the cozy bar scene to the pink marble in the bathrooms.
I also highly recommend attending the rodeo in my hometown of Vernon, Texas. Good luck getting there! The closest airport is three hours away. The Red River Valley Museum is getting a facelift soon!
Rosewood Mansion on Turtle Creek