Shopping with Nicole Hollis
November 02, 2018
Nicole Hollis, who heads up the San Francisco design firm NICOLEHOLLIS Studio, is without question one of our favorite designers on the west coast. Overseeing a team of more than two dozen designers working from a spectacular Bay area "laboratory,' Hollis weaves her magic on projects as diverse as hospitality interiors and product design. Known for her rich and unexpected material palette, Hollis recently discussed her studio process and walked us through her favorite pieces from the world of The Future Perfect.
On her TFP selects:
The textural combination of the Humo Table is eye catching. The materiality of rough stone and smooth burnt wood is an exciting centerpiece to any room.
Cathrine Raben Davidsen does such a great job of playing with scale. This planter is a whimsical yet subtle surprise.
I love Michael Anastassiades' work, especially the Mobile chandelier 9. The simplicity of his Mobile chandeliers are a favorite as they add a functional and sculptural element to any space.
I'm such a fan of Piet Eek's pieces for their hand crafted aesthetic. His use of reclaimed materials is so inventive and makes his work stand out from the rest. This cabinet makes a uniquely bold statement.
The minimal quality of the glass Atlas coffee table is beautiful. The blend of glass with a solid bronze ring base is a smart mix of materiality.
I like to play with light in the spaces I design. Dan Yeffet's Torch floor lamp by Collection Particuliere adds a perfect subtle glow to a dark corner with its low profile scale. I love the shape of this lamp it almost feels as if it's floating.
1. Your San Francisco based HQ is one of our favorite workspaces anywhere… at a time when the whole concept of what constitutes workspace is being re-evaluated, can you talk us through its conception and design?
We spent more than a year looking for a space. The moment we walked into this space it reminded us of a New York loft with its steel windows, high ceilings and plenty of natural light. We have views of Twin Peaks and downtown San Francisco. The space is 10,000 square feet creative laboratory – a white canvas where the designers can be inspired and encouraged to collaborate in break out areas of large work tables. It's also a place for clients to see how we work and to see the scope of our expertise. The residential salon in the entry is styled like a residential living room with dark plaster walls and an accent fireplace, which is a place where we can rotate exhibits of new furniture designs, found objet and artists.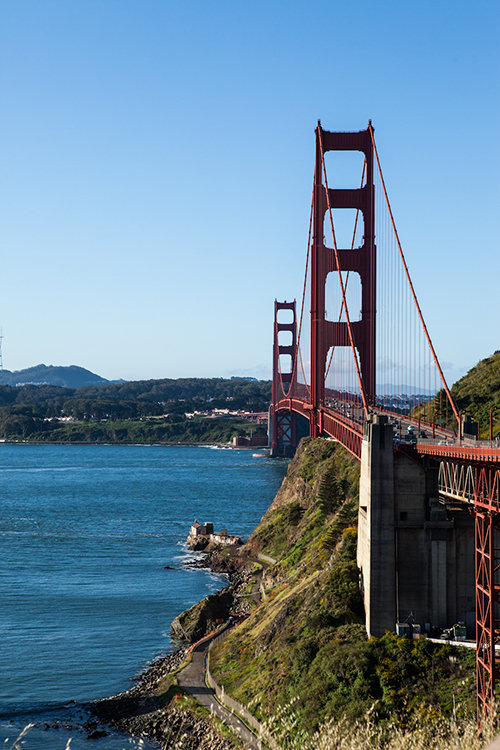 2. San Francisco, with all its contrast and architectural lineage, is a pretty spectacular city. What inspires you about living there? Any favorite spots/experiences?
It's a small city so you can get out of the city in any direction in just minutes. Being surrounded by so much water is also quite inspiring. Something about the light in California has always inspired my work. It's great city especially for its access to nature; the tall sequoias in Muir Woods are a great reminder how small we are in this big world and not to sweat the small stuff.
3. Your studio work spans hospitality, residential and commercial projects. What is the thread, in your option, which runs through them? Do you have a favorite recent project.
At NICOLEHOLLIS we approach each project by interviewing and listening to the client. Responding to the core values, lifestyle and needs of the client/project is the foundation from which we begin our work. The design is informed by the function and the aesthetic comes from is a series of concepts and choices in response to these core principles. With that we begin working with our partners who are fabricators, artisans, craftsman, builders and artists to respond to the needs of the client - beautifully of course..
4. Is there a particular project that has really resonated with you - either recently or in the past (I know this is a tough one).
In the work we do I have been exposed to some really amazing people. I have been fortunate to have formed great friendships with my clients, see their kids grow up, and continue to stay connected after the project is completed.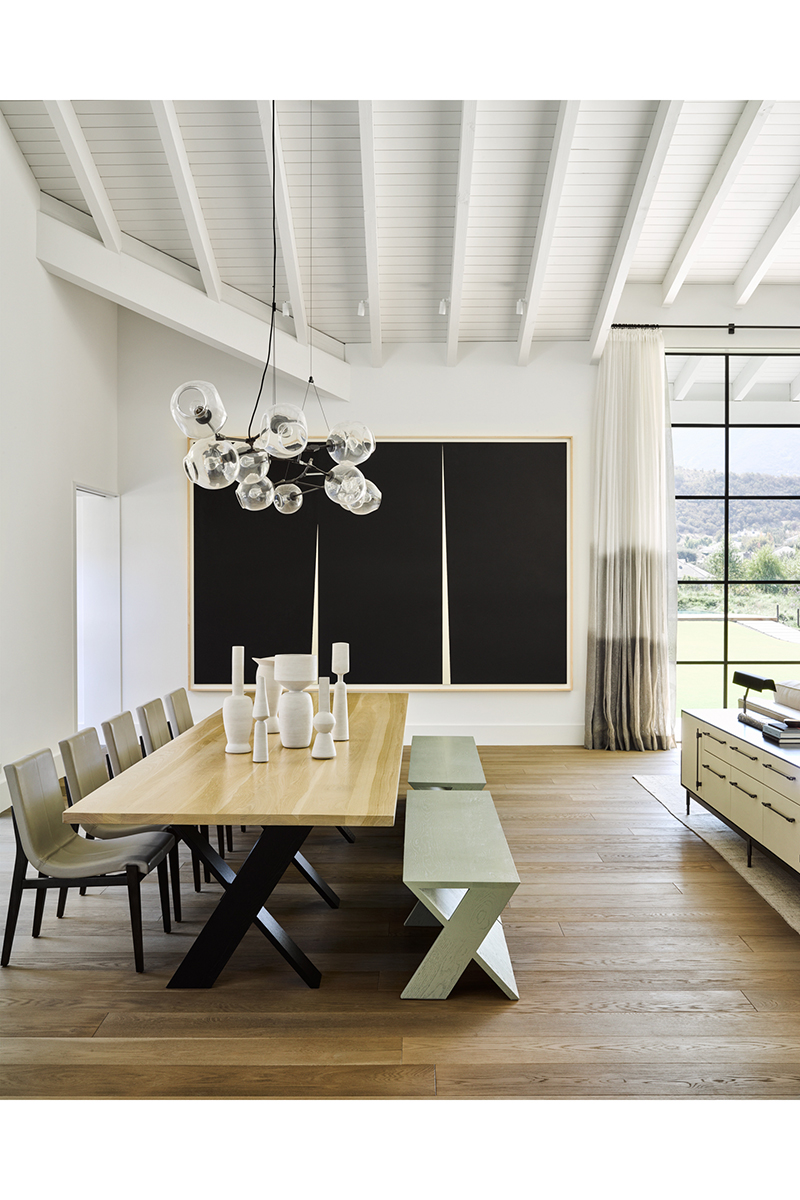 5. When you're selecting furniture pieces for your projects - which vary greatly in scale and tone - what are your prerequisites?

I view furniture as works of art or complex engineering. My love of the narrative about the furniture designer the materials selected for each piece and the details of the fabrication process are what interest me. I am also highly aware of the environmental responsibility I have, which is considered when selection a piece.
Typically each piece of furniture or lighting is born from a highly conceptual idea and a fabrication process that most clients would be unaware of. It's my duty to tell the story of each piece. Vintage or new they all tell individual stories on their own and when these prices are combined in a room.. well... that's when the magic happens.
6. Looking at your work, one is quite struck by the material palette - a combination of textures and really strong materials. Can you talk us through these key hallmarks of your work?

For us, materials tell a story. They create mood, atmosphere and magic. We never use them in a literal way. Materials and textures are a way to speak to the context of the site and articulate the locality of the project.