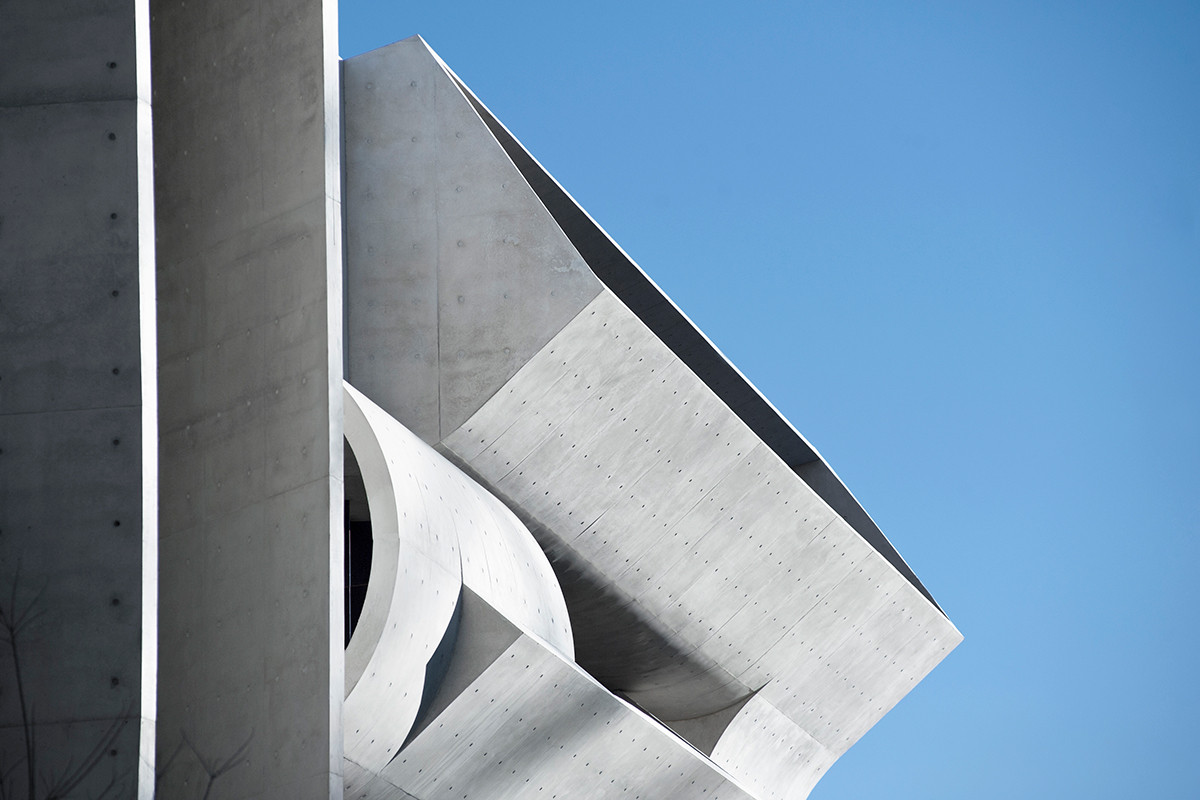 Smart Design Studio
January 25, 2019
William Smart, the visionary behind Smart Design Studio, should be on the radar of anyone who appreciates innovative architecture and design. Founded some 17 years ago in Sydney, Australia, the studio has remained determinedly boutique in size with projects that are increasingly global in quality and scope (as evidenced by the constellations of awards that the practice has been awarded).
Smart Design Studio, with work ranging from formidable public structures, such as the outstanding Sydney Trains' new Rail Operations Centre and the Singapore National Art Gallery, follows the mantra that "form has a function," an approach that combines architectural rigor with sculptural, almost otherworldly elements.
William Smart
These principles, not to mention a consistent push towards sustainability, are on show at the architect's most celebrated project to date, the Indigo Slam residence, built as a piece of sculpture "to last for 100 years" for art collector and philanthropist Judith Neilson. Now widely regarded as the most magnificent home in the country, the world class project signals new ground for Smart as he moves increasingly towards ever-bolder, increasingly international acclaim. Between projects and pitch meetings, Smart took time to talk us through some of his quintessential projects.
Interior of Indigo Slam. Photography by David Roche.
Indigo Slam
Behind a façade of sculpted concrete, serene living spaces and monumental halls combine to make a dynamic spatial interplay of spare interiors in which the main decorative element is light. Materials are selected to wear and endure and fittings to last, with operable elements mechanically rather than digitally operated. Indigo Slam is alive to the changes wrought by light, shade, sun and cloud, providing the new urban park across the road with a lively backdrop to public life.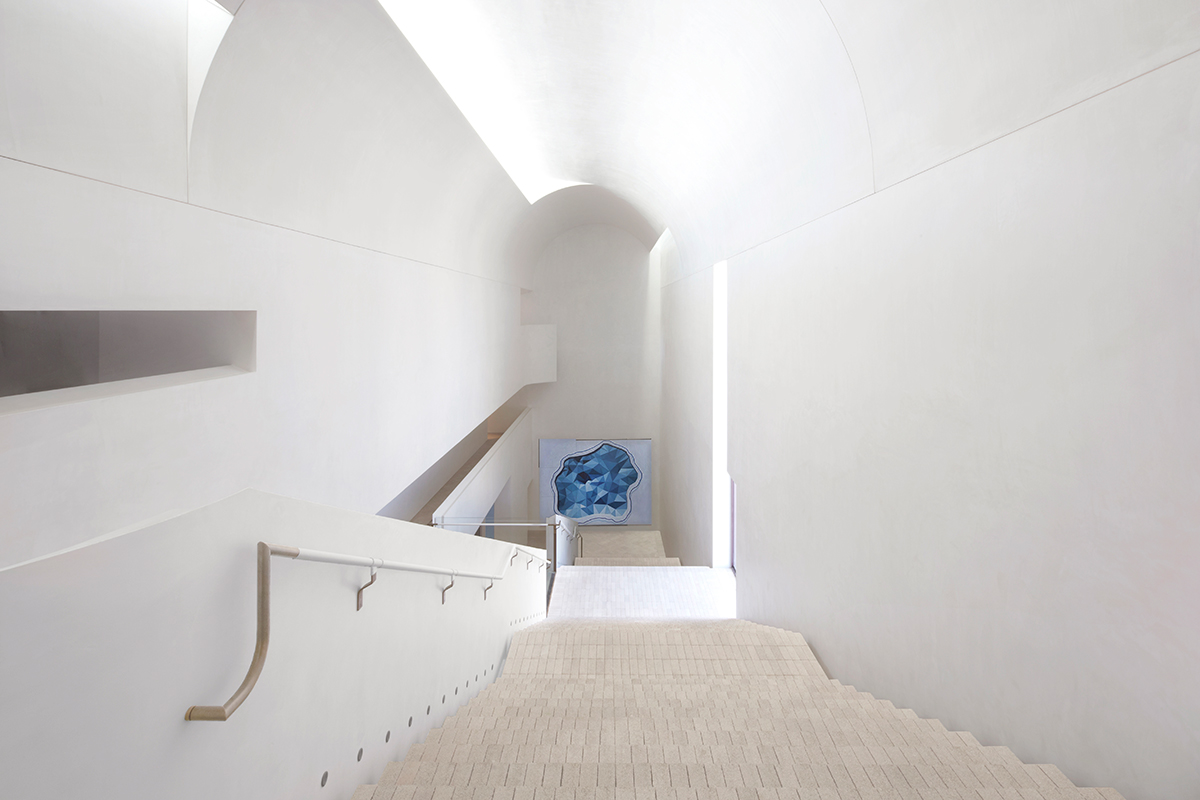 Interior of Indigo Slam. Photography by David Roche.
Stokes 14
Our purpose built Studio space has been an exciting testing ground for new ideas. We have partnered with the University of Technology and Northrup Engineering to pioneer innovative building techniques such as the load bearing vaulted brick structures that enclose the live/ work space above the light-filled studio, and the staircase that links the work space to the meeting rooms above, a sculptural element featuring terrazzo stair treads suspended from wire.
Interior of Stokes 14.
The Roc
The Rail Operation Centre for Sydney Trains is informed by the language of great railway infrastructure and draws upon the familiar iconography of masonry arches that occur in many buildings and bridges. With arches spanning up to 64m and walls that are 1m thick, the building clad in red brick, is redolent of the Australian landscape, its color, its formidable scale and its legendary toughness.
Detail of the Sydney Rail Operations Centre.
Oak
Smart Design Studio were engaged for the full architectural and interior design service, including all furniture, soft furnishings, artwork and objects, linen and kitchenware, creating a luxurious and welcoming family weekend retreat from what was originally 2 modest sandstone cottages. One grand residence has been created with the addition of a new wing, landscaped gardens and a black glass pool referencing the adjacent lake.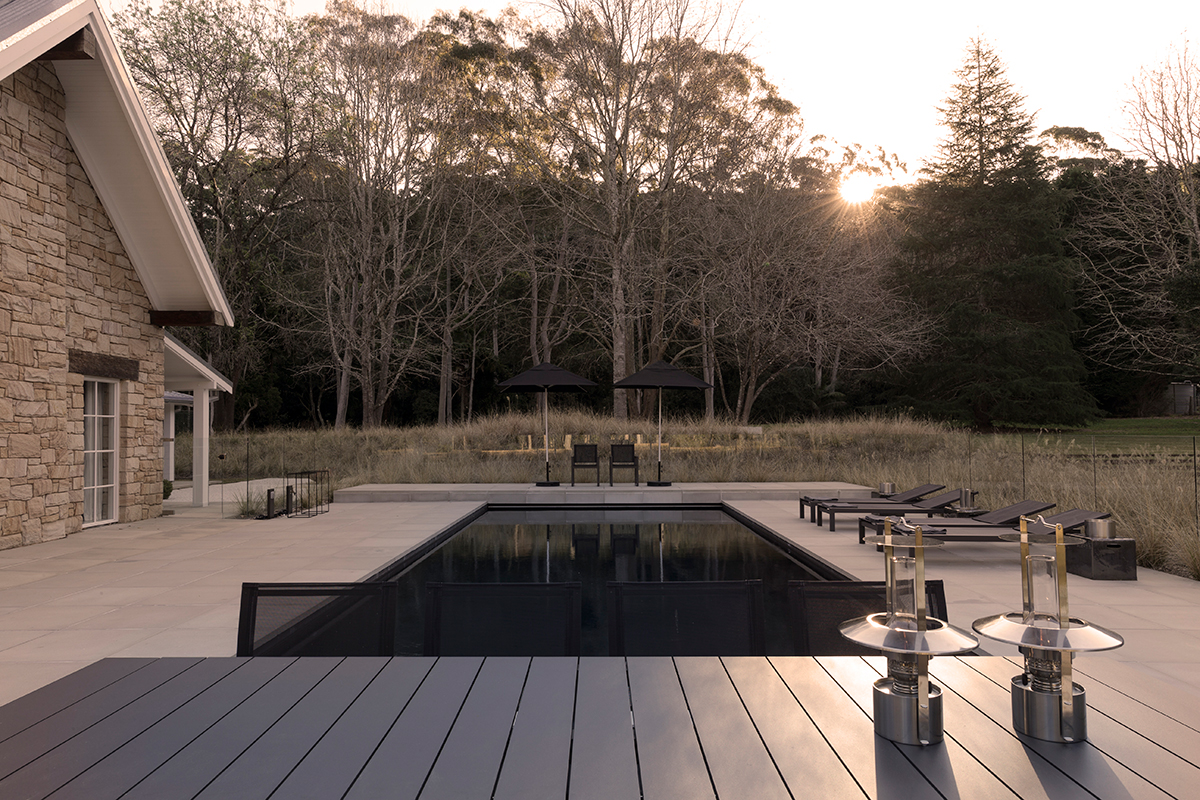 Pool, Oak 363. Photography by Ross Honeysett.
White Rabbit
The White Rabbit Gallery commission involved converting a large, old and dilapidated, brick warehouse into four floors of gallery space, a tea-house, digital media theatre, library, reception, car-parking and an artist-in-residence studio. The raw, textured brick shell of the industrial warehouse is complemented by crisp, modern alterations, creating a robust backdrop for the striking artwork collection and a beautifully planned and functional gallery.
Balcony, White Rabbit Gallery. Photography by Sharrin Rees.
Orama
Orama is a gracious Victorian villa with a 21st century addition that artfully combines old and new. Separated by a century and a half, the new wing has been designed and built with the same intricacy, attention to detail, and craftsmanship as the original villa, as applied to modern methods of construction. Minimal in form and detail, the extension is characterized by textured raw concrete extending from the walls out into the garden, punctuated by water, vegetation, lawn and pebbles.
Exterior of Orama Residence. Photography by Sharrin Rees.
Words by William Smart. Photographs courtesy of Smart Design Studio.