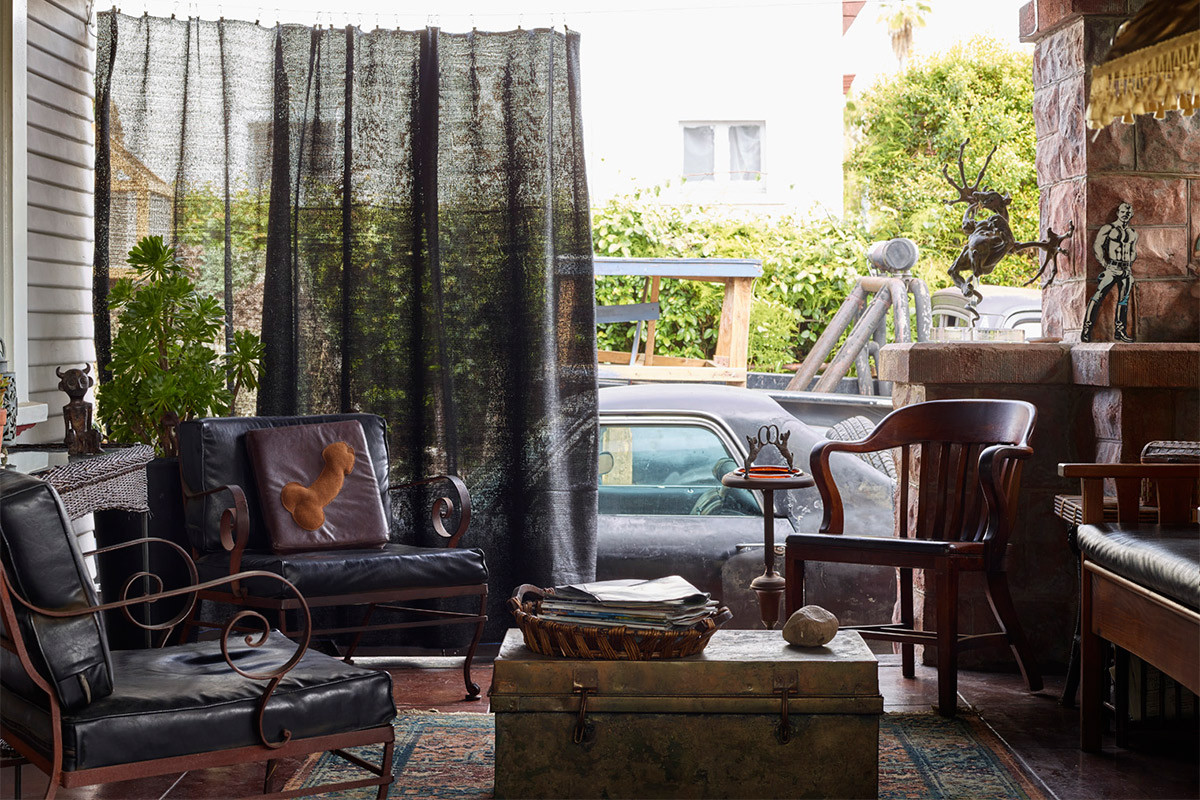 Tom House
June 01, 2016
Think of Tom of Finland, the iconic erotic illustrator and artists, and California hardly comes to mind. But the renegade artist once lived in Los Angeles, in a charming four-floor Craftsman style house at 1421 Laveta Terrace in Echo Park. Tom House, as its become known, was the erstwhile home and workplace of renegade Finnish artist Touko Laaksonen, perhaps the most influential homoerotic artist of the 20th century (featured in Wallpaper* November 2014).
Now home to the Tom of Finland Foundation and the charming team who faithfully administer it, the property has been immortalized for the first time in Tom House, a deluxe new volume from Rizzoli. Tom died in his native Finland in 1991, but his work and legacy have continued to flourish due to the indefatigable efforts of the foundation and its founder Durk Dehner, an Auntie Mame in leather who owns and oversees this sprawling paean to the libidinal (With more than 3500 artworks and 100,000 documents, images and items of memorabilia, it's the world's largest repository of erotic art).
The book itself – the vision of venerated creative director and Wallpaper* US Editor Michael Reynolds - reflects the property's idiosyncratic, wildly collaborative spirit. "The moment I discovered the house some twenty years ago, I was entranced," says Renolds. "I have always been captivated by provocation and things that lurk in the shadows of mainstream culture. Tom House is like a living, breathing commune - the very opposite of a dead artist's museum. It was just a matter of waiting for the zeitgeist to be ready for this project."
Lavish interior photographs by Martyn Thompson provide an intimate glimpse into the rambling 17-room house and its surrounds. There's the crepuscular dungeon, with its myriad leather toys; Tom's Room, an attic aerie where the artist would sequester himself, chain-smoking cigarettes whilst working on collaged reference pages, sketches and prepatory drawings (many of which appear in print for the first time in Tom House); and the terraced, cheekily named Pleasure Park, which promises house guests the opportunity for alfresco assignations.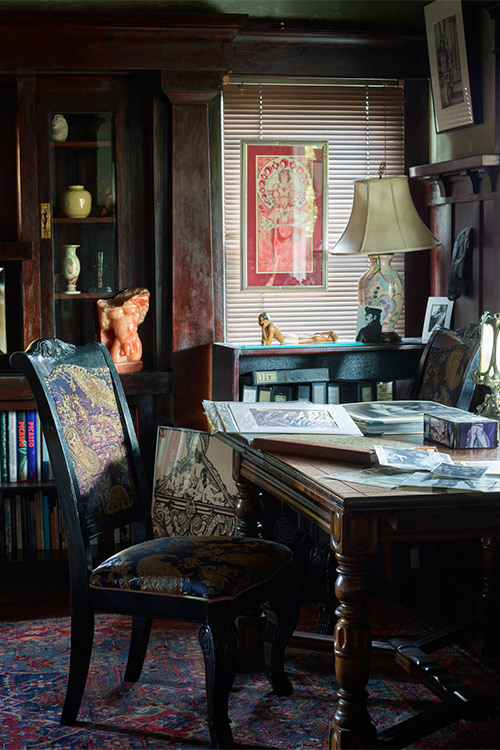 Photography by Martyn Thompson courtesy of Rizzoli.