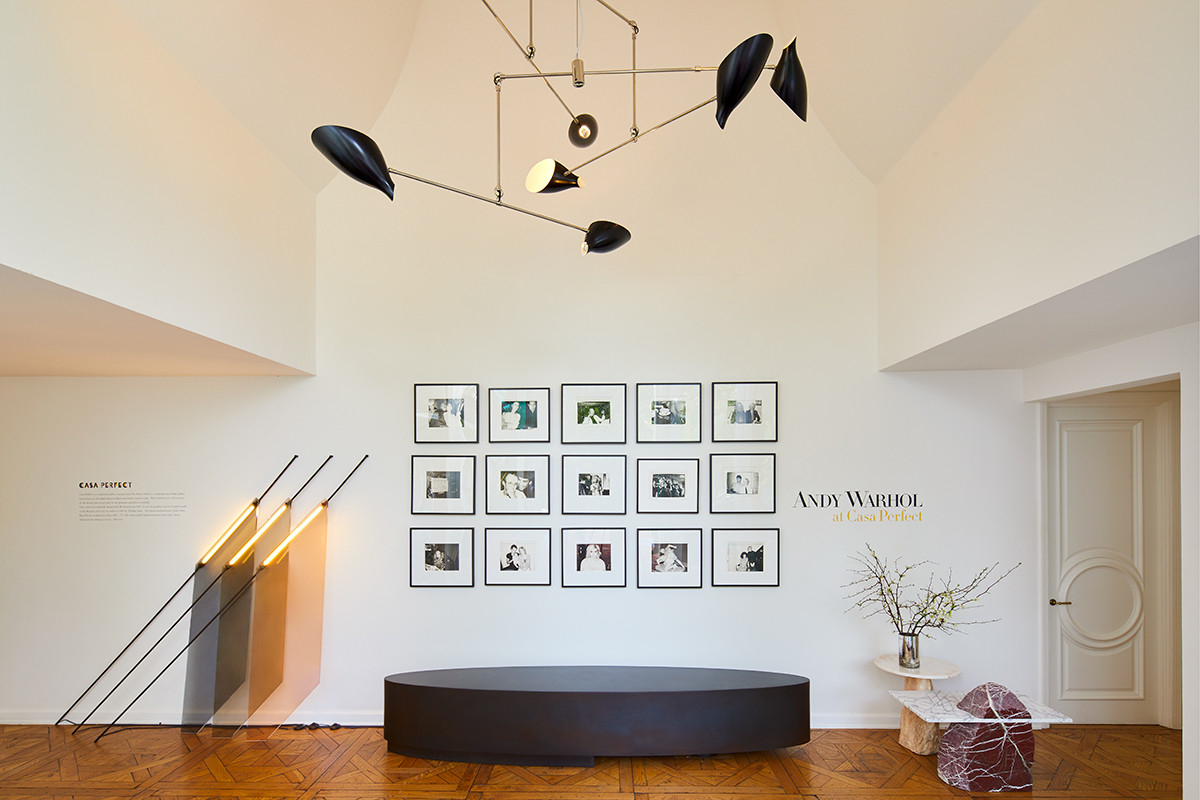 Warhol at Casa Perfect
February 15, 2019
Who better to kick off Frieze's first Los Angeles outing than a man that loved to party and document the process. On view at The Future Perfect's Casa Perfect during this Frieze, the original pop prophet will be in the house, with collections that span decades - and extremes - of the artist's life: from regular celebrity interludes to his Bodega shopping sprees. We sat down with Warhol expert Jim Hedges, the show's curator and collector, to discuss Warhol and the show's genesis.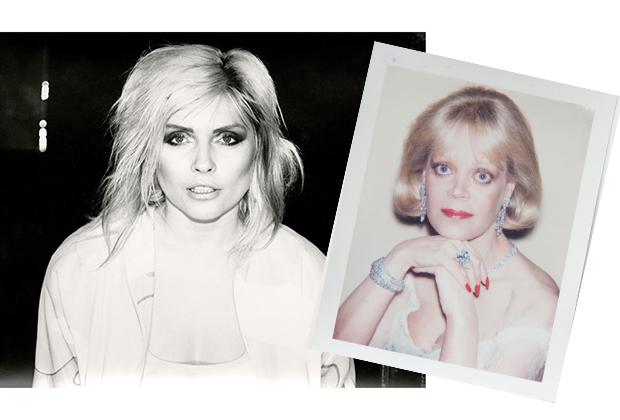 Andy Warhol, Debbie Harry (Blondie) (close-up), 1981 and Candy Spelling, 1985
1. How did the Future Perfect collaboration come about?

David and I were introduced by T Magazine Design Editor, Tom Delavan, and I asked David if he were interested in showing the work.
Owner David Alhadeff says: "To be very honest, I'd never thought that The Future Perfect would work with Warhol. I very much admire, respect and covet Warhol's work, but The Future Perfect is a contemporary gallery and Warhol's work is historical. That said, Casa Perfect is Elvis Presley's old house. And there's something about that that felt like we had to do this show. To have the opportunity to show work that is never on display in a residential setting, let alone within the residence of an icon that Warhol once represented within his work, seemed utterly perfect for Casa, no pun intended. That's actually what I love about Casa Perfect is it breaks all my rules. It really forces me to reconsider and to be open to ideas that I wouldn't normally expect. And in this case I think it's opened up the door to something really special and successful for us."
2. Warhol is not known principally for his photography, yet in many ways his photographs convey his world and the spirit of the time. Why do you think his photography works demand a reassessment?
Actually, that is a misperception. Warhol's entire oeuvre was the by-product of photography. Whether Photo Booth strips in the 1960's or appropriated images from newspapers, Warhol has always used photography as source material for his paintings. Additionally, all of Warhol's prints were originally derived from some photographic image, either appropriated or often Polaroid photos taken with the Polaroid Big Shot camera in the The Factory. Finally, all of Warhol's society and celebrity portraits were made with a camera first, which then became the basis of the screen.
3. Are there any particular images or subjects you particularly love?
Farrah Fawcett being shot by Warhol in The Factory. Beautiful subject showcasing both process and the artist's direction.
4. From a curatorial standpoint, how did you come up with the images on show at the Casa?
I picked an assortment of works which I felt would speak to the Casa Perfect home and the gallery's program. There are numerous surprises including torsos and sex parts, Hollywood celebrities, and even conceptual objects.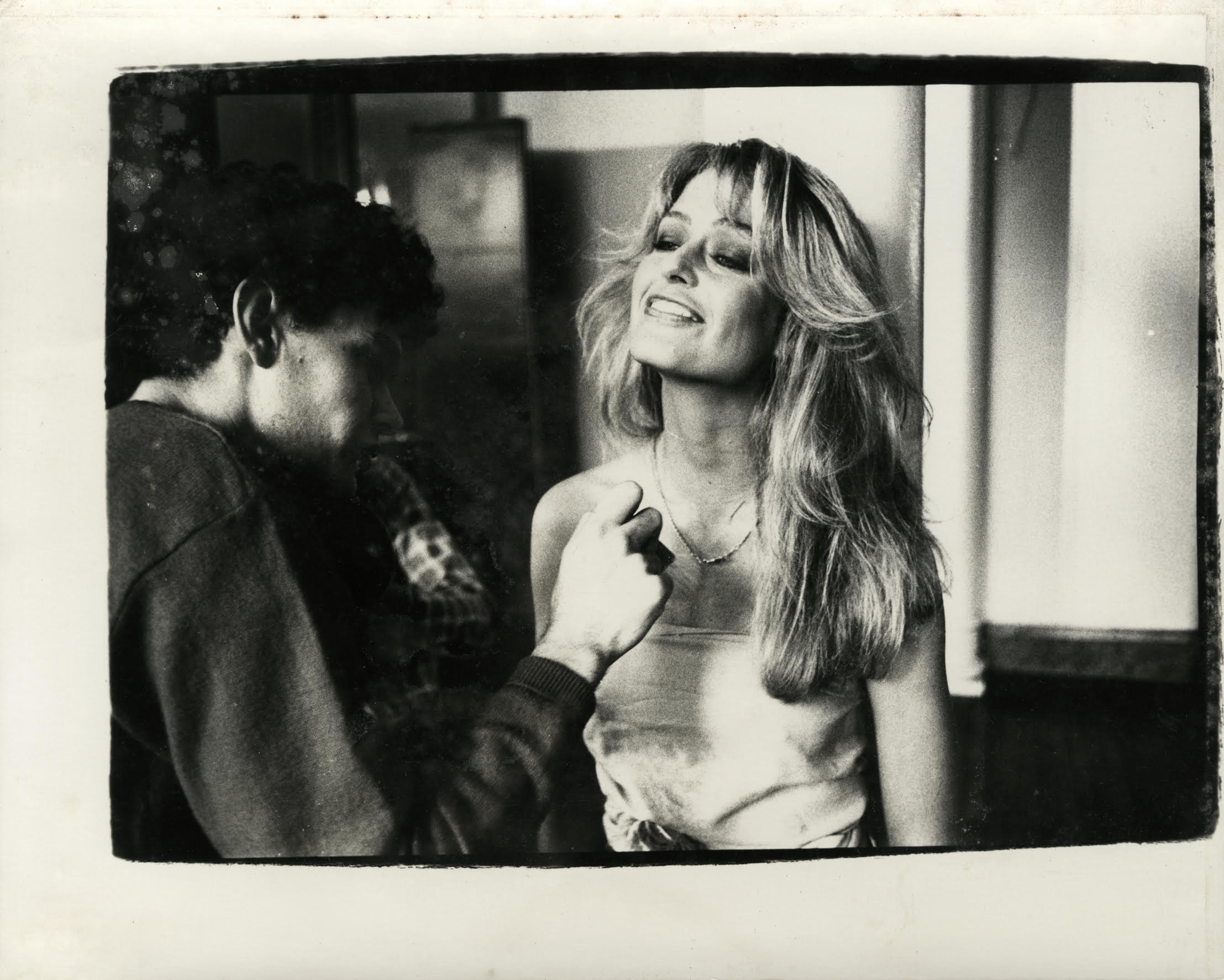 Andy Warhol, Farrah Fawcett Majors, 1977
5. Warhol, while prolific, was also enigmatic. He tirelessly chronicled celebrities and those within his milieu, yet concealed some parts of himself. What have you learnt about Warhol the man through your work? Do you feel like the public generally understand Warhol the man or was this an extension of his art (the intrigue and the very prescient approach to image, celebrity and perception).
The greatest insights into Warhol the man come through looking at the photographic work taken between 1977 and 1987, the year of his death.
He carried with him a Minolta 35mm camera, from which he took and printed unique black and white silver gelatin prints.
These works showcase not only the artist in his working milieu, nightlife and travels, but most interestingly, these images often give us a glimpse into Warhol's eye, those objects and subjects for whom he had the greatest dedication and obsession. It's more interesting to see a photo of Warhol's hotel room, discerning where he saw beauty and interest, rather than a celebrity at Studio 54. The former tells us how the artist's eye and mind fixated on the unexpected: room service travels, chandeliers, toilets, telephones, waiters, and similar subjects, all seemingly inanimate.