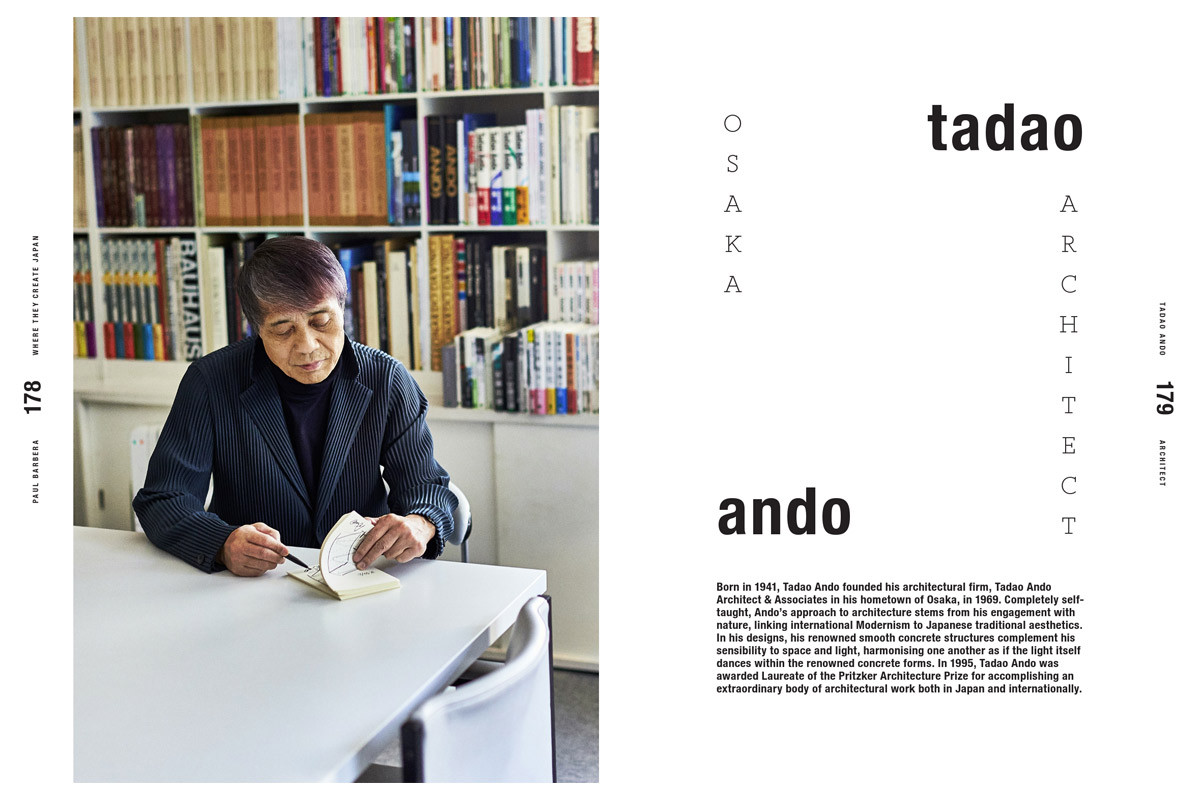 Where They Create: Japan
March 07, 2017
New York-based photographer Paul Barbera has been chronicling creative spaces since he was 16 years old. This passion - uncovering the unique workplaces of artists, designers and architects - led Barbera to found
Where They Create, an online platform which features many TFP friends including Roll & Hill, Jasper Morrison and Lindsey Adelman.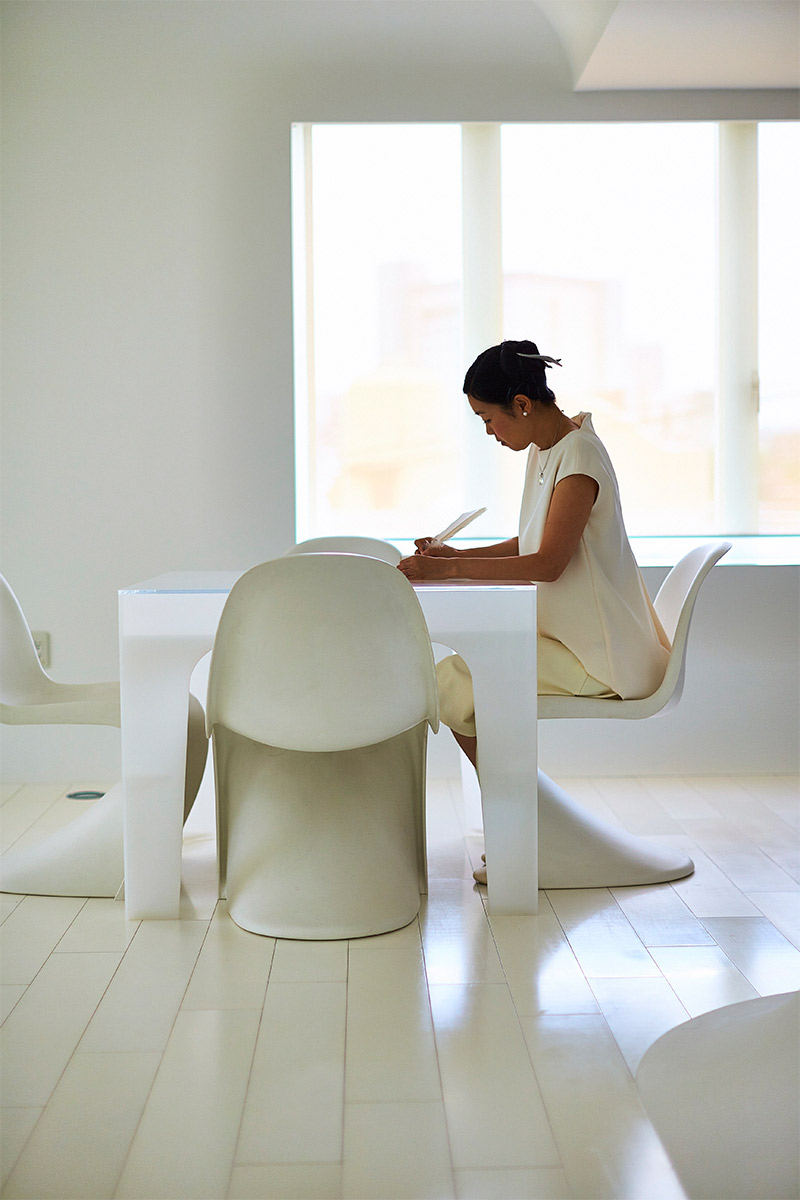 Artist Mariko Mori in her studio.

Barbera's latest project is Where They Create: Japan , an expansive new book featuring 32 spaces inhabited by some of Japan's leading creative luminaries. Barbera, known for his lush pictures shot in natural light, has been mesmerized by Japan and its people for many years.


Tadao Ando flips between the pages of his sketchpad, going through them all at once, making maybe 20 sketches at a time.
According to the photographer, the book offered a chance for a deeper immersion into the country's vibrant culture and venerated artistry: "Every time I visit Japan, I always walk away with more questions than answers. I felt I was not alone with this sentiment - Japan has had a major influence over the West in terms of creativity but it's always dynamic and changing. I believe we are in one of those moments again where critical discussions about design and culture are revolving around Japan - from fashion, architecture to art and literature."


In the studio of botanical sculptor and floral artist Makoto Azuma.


The photographer spent three months in Japan shooting and many more preparing. Among the compelling stories featured are visits to the studios of famed architects Tadao Ando and Kengo Kuma, innovative designers Anrealage and horticulture-artist Azuma Makoto. Each subject offers us a new window into an often-unknowable place where traditions continue to thrive in contemporary times.


In the studio of artist Kohei Nawa.
Nevertheless, Barbera says the book reflects his experience in Japan, where a sense of mystery and wonder pervade the everyday. "Japan still maintains a degree of mystery to me and I think this might be the way I like it," he says. "There's too many things - it's a big mystery; their attention to detail; it's forever inspiring; in every single task or action there is just a joy in doing things; they strive for perfectionism; they try to do things better, like for example Americana, they do it better than the Americans."
Photographer Paul Barbera.
Photography courtesy of Paul Barbera.