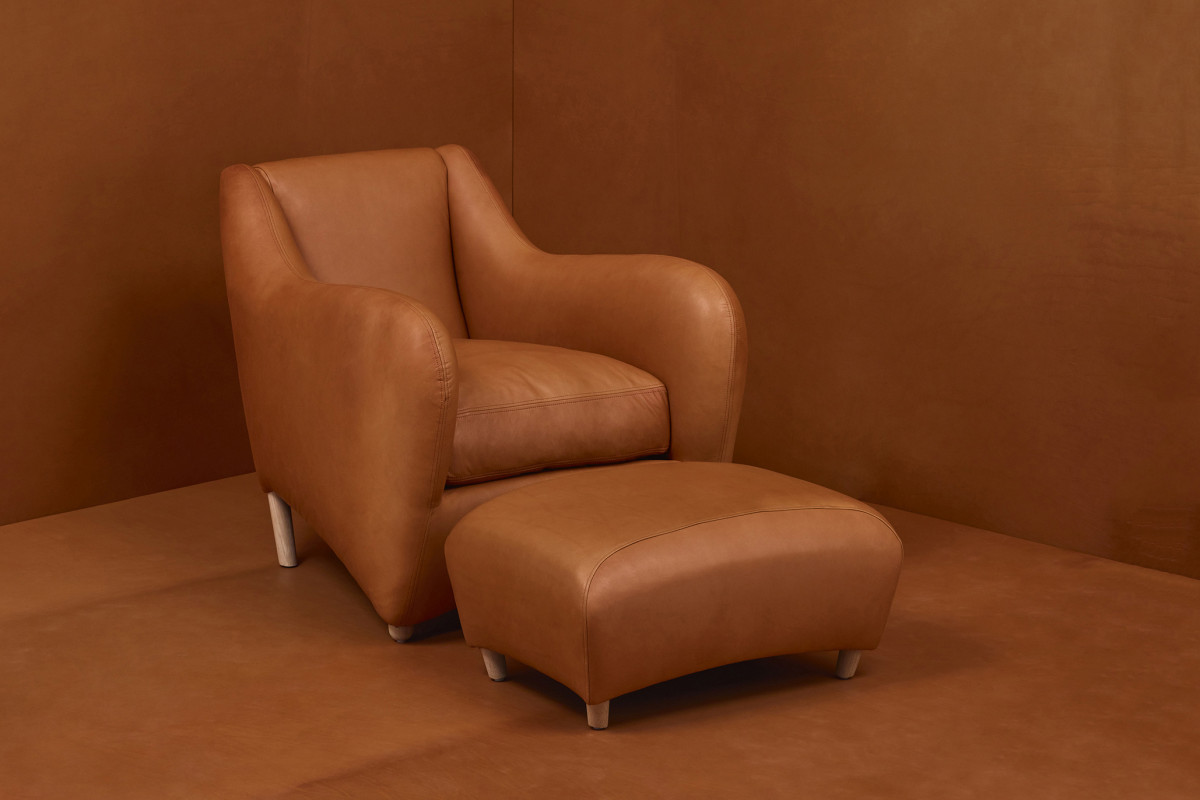 30 Years of Balzac
April 27, 2021
2021 marks the thirtieth anniversary of Matthew Hilton's Balzac chair. Designed by Hilton in 1991 for SCP's very first upholstery design, the Balzac has become a touchstone of contemporary furniture design. Beginning with a rough sketch made by Hilton, this chair was meant to invoke, as Hilton puts it: "...a contemporary, leather, comfortable club armchair ... [and] curvy, amoeba-like, anthropomorphic shapes and natural forms - not really a fashionable thing to be doing at the time."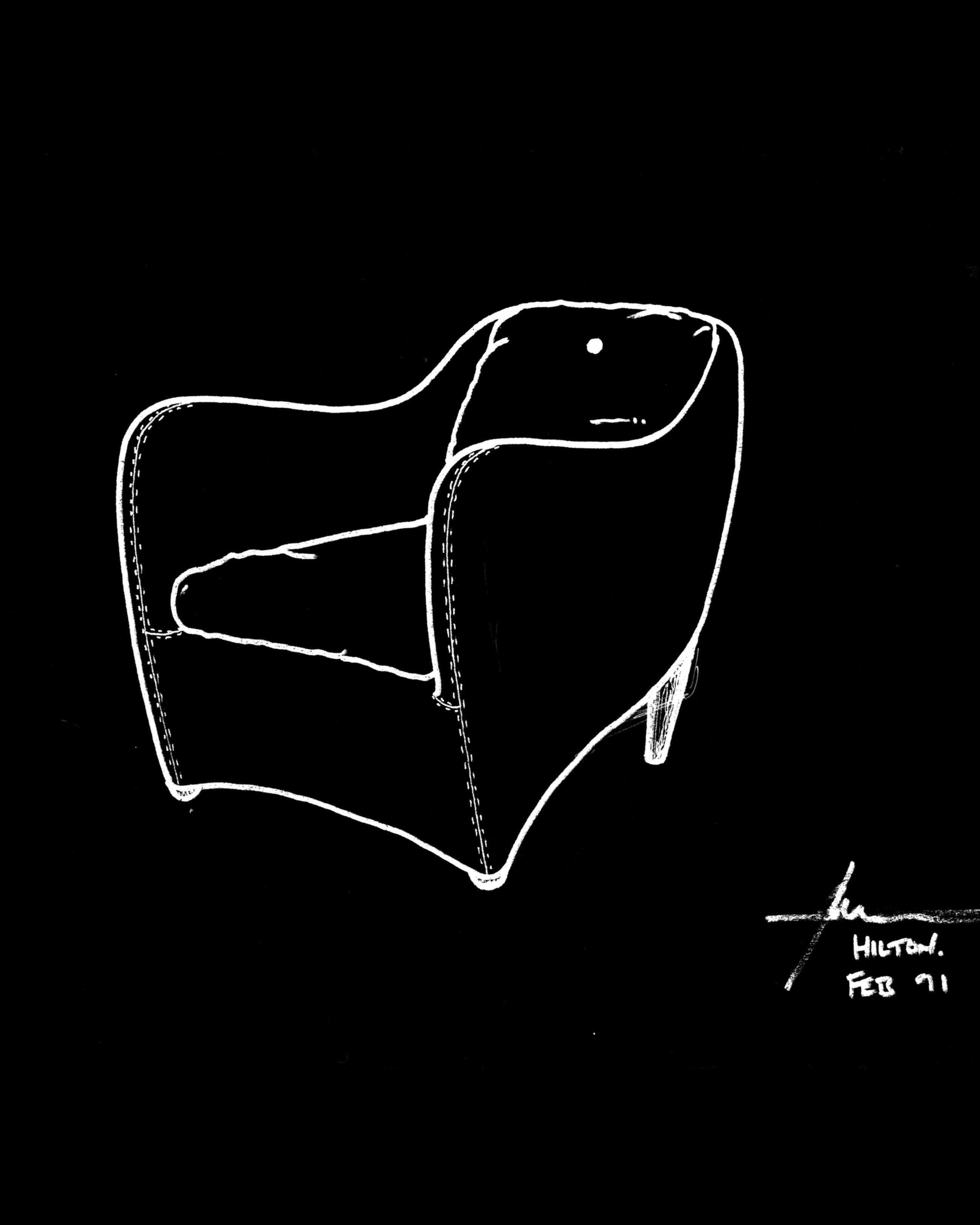 Images taken 1991
Using organic lines as a balm to what was, at the time, the vogue of an aesthetic that favored a harsh and geometric sensibility, Hilton produced a simple sketch that employed uncomplicated, gestural movements and flowing contours. "From my point of the view," says Sheridan Coakley, founder of SCP, "it was simple: imagine a gentlemans club armchair that oozed comfort instead of design - a lot of upholstery was concerned with form over function…The prime thing was to design a comfortable chair."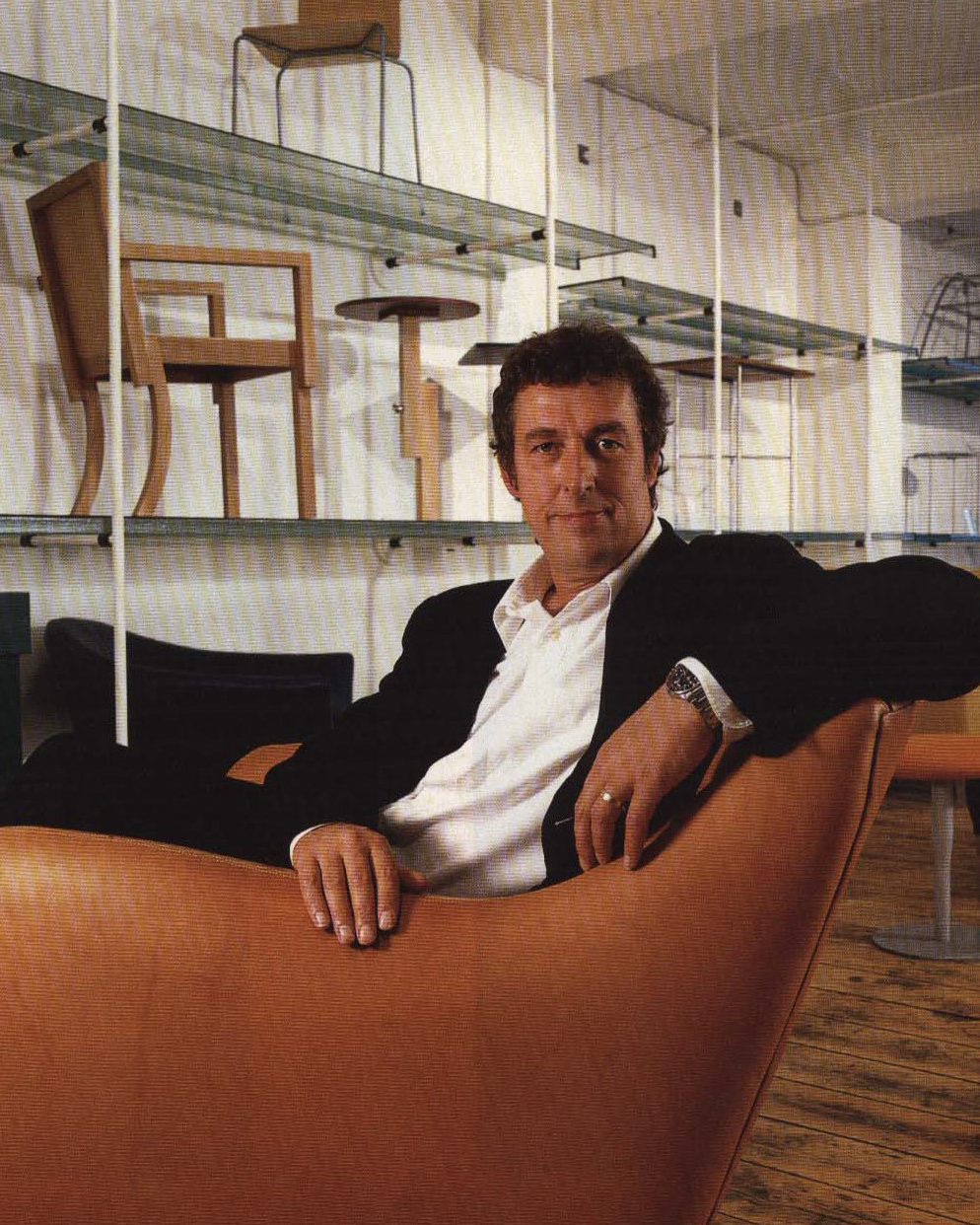 Images taken 1991
Upon its release, the Balzac met an initial criterion of something ahead of the curve: it was not immediately popular. From SCP: "...no-one really liked it. The press were unimpressed and our customers seemed fairly non-plussed as well...However, after a few years in production the Balzac gradually began to take off. It was widely featured in the press, the then Labour communications supremo Peter Mandelson was photographed reclining on one at home and within a short time it somehow became a kind of cultural icon, representative of a moment in British design."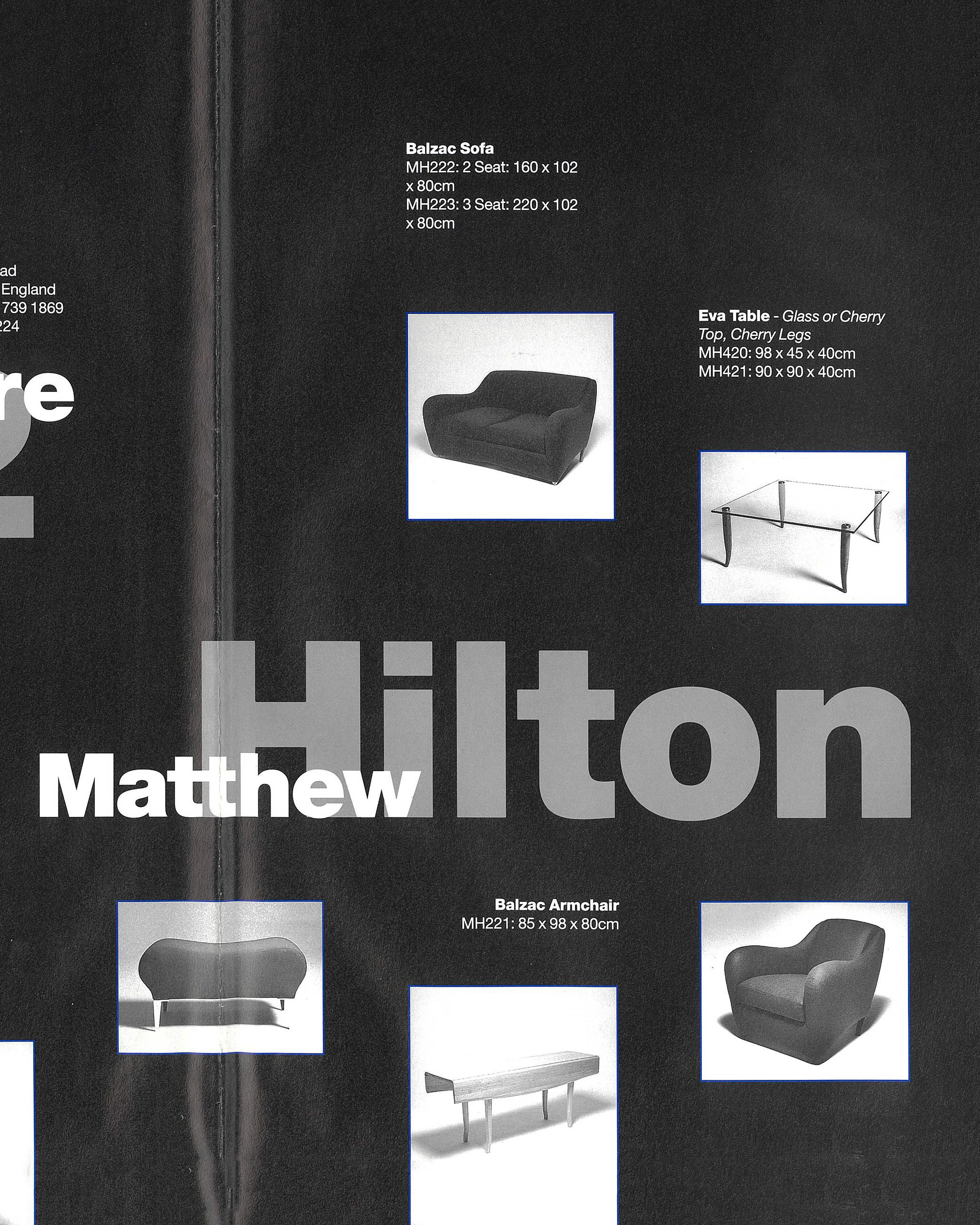 Images taken 1991
"There was a great opening up for design," says Coakley of this time, "[it] led to London becoming a focal point of design in Europe, an antidote to Italy, a reaction to traditionalism … By the nineties it kind of exploded. British architects became the leading architects in the world." This initial moment has expanded into a thirty year lifespan for a chair that has come to serve as an archetypal exercise in the marriage of design and comfort. Exemplifying the lifespan of an icon - from new and poorly understood to sought-after and eventually reified as a pillar of style, the Balzac is representative of the subtle synthesis that has come to be expected from furniture design.
Image taken 1991
Not content with a chair that rests on its laurels, Hilton and Coakley are always looking ahead, for ways to keep this now classic design contemporary. SCP is currently in the process of converting all of their upholstery manufacturing to completely sustainable methods. Currently, over 90% of their range does not use petro-chemical based foam. "It's a growing market," says Coakley of their ability to make this change. "15 years ago I met someone in LA who talked about volatile organic chemicals and I started thinking about it back then … I started thinking about old ways of making. They never used to use foam and we found these materials which weren't being used in upholstery but in other types of things. The bespoke market allows us to make sustainable things."
Upholstered in Kvadrat - Atom 0124
"You get the feeling of a bespoke suit, the feeling of something made with skill" Hilton says of this process. Looking forward not only to the use of sustainable materials but also the implementation of exciting new upholsteries, the Balzac is a living classic, built to adapt and sure to generate adoration and conversation for another thirty years.